Wuzhen Town-a quiet place
Wuzhen Town, located in the north of Tongxiang City of Zhejiang Province, is a famous historic and cultural town in China, boasting grey tile, flagging, black-awning boat, wood carving, pavilions, teahouses and water alley. Wuzhen Town is an ideal land of idyllic beauty to escape from the hustle and bustle of cities.
The Old Town of Lijiang -Paradise on earth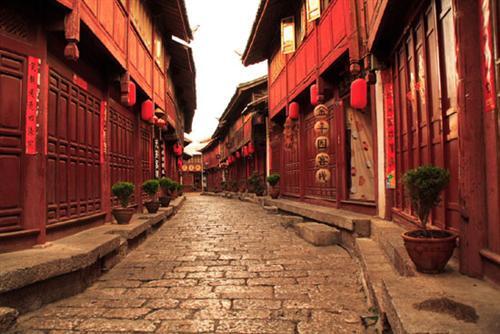 The old Town of Lijiang, located in the northwest of Yunnan Province, is one of the four ancient towns that are well preserved in China, featuring old bridge, old street and ancient architectural complex. It was ranked into the list of World Heritage in the year 1997. The old Town of Lijiang integrates culture characteristics of a number of ethnic minorities. As a town of primitive simplicity, Lijiang can help people to calm the heart and cleanse the soul.
Wuyuan County-"modern Peach Garden"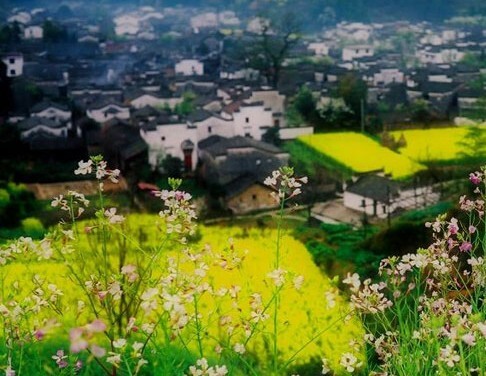 Wuyuan County, located in the northeast of Jiangxi Province, is a famous cultural and ecological tourism county in China, celebrated as China's most beautiful county.
Jiuzhaigou Valley-paradise of beauty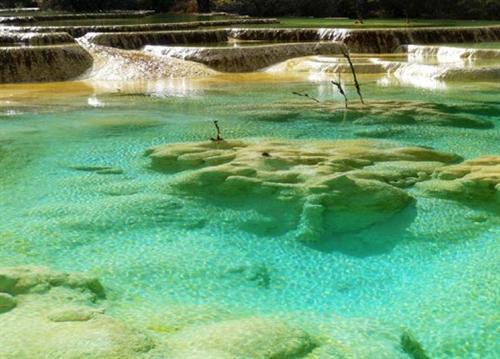 Jiuzhaigou Valley, located in Jiuzhaigou County of Aba Tibetan and Qiang Autonomous Prefecture in Sichuan Province, about 400 kilometers from Chengdu. Jiuzhaigou Valley is an uncontaminated pure land famous for its diverse beautiful natural scenery in four seasons, namely full blossoms in spring, silky curtain-like waterfall in summer, deep blue sky in autumn and blowing snow in winter.
Pingyao County-most well-preserved county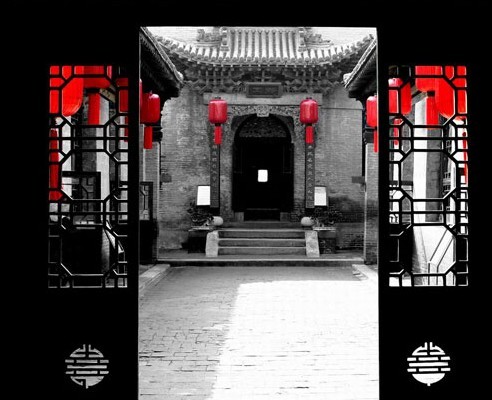 Pingyao County, located in Jinzhong City of Shanxi Province, is a national historical and cultural city, celebrated as one of the top 50 tourist destinations worth foreigners' visit in China. Pingyao is ranked as a treasure house of cultural relics with well-preserved walls, streets, stores, temples dwellings and many other historical architectural complex of the Ming and Qing dynasties, many of which are rare and precious. In 1997, Pingyao was added to the World Heritage List by UNESCO.
Dunhuang-home to oriental art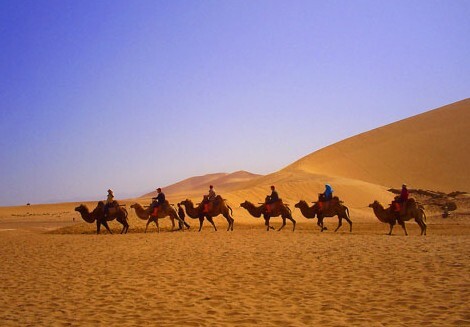 Dunhuang is a county-level city of Gansu Province, which is also a famous national historic and cultural city. Dunhuang is located on the famous Silk Road where trade and commerce used to be flourishing, boasting world-famous Dunhuang Grottoes and Dunhuang frescoes. The renowned Mogao Grottoes are situated in Dunhuang. Strolling in the vast desert, you may feel as if camel bells from ancient times tinkling in your ears.
Dali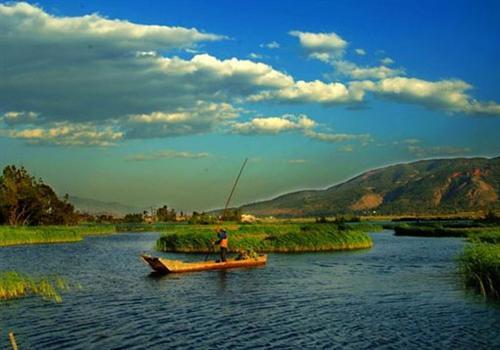 Dali ancient city is located in the middle of Yunnan Province with lingering charm, boasting ancient city wall, Cangshan Mountain, Erhai Sea, Butterfly Spring, peaks, brook and amorous feelings of Bai nationality. In Dali, there is a street called Foreigner's Street that is very popular among foreigners. As the Bai nationality is concentrated in Dali, tourists can feel rich customs of the Bai nationality.