The trip of any tourist, especially the female tourists, cannot be completed without a lavish shopping. People cannot visit the countries of the world frequently; hence whenever they get the chance to travel across any region of the world, they always go for buying its specialty stuff. Shopping is something immensely considered by the travelers visiting China. China is the country that has one of the largest markets in almost every industrial segment. From a needle to a ship, you can find everything that you would like to buy and when we talk about its capital Beijing, a range of choices come in front of us.
One of the main reasons, Beijing is famous for in the entire world is the shopping stuff that is available here in its markets. You would get lost in a network of malls, mega stores and shopping arenas in Beijing but they will seem as endless. That's why you must have a knowledge regarding some best shopping places of Beijing so that you can make your shopping experience quite worthy, exciting and memorable. Let's un cover some amazing places at Beijing that can help you buying some extremely amazing stuff.
1. Silk Alley Market:
If you want to have some outclassed brands of the world under a single roof, then Beijing's Silk Alley Market is not a bad start at all. This five storey shopping mall is famous for the availability of variety of imported stuff and high bargaining power of the buyers. You can also find a wide food court here where you can relax and enjoy delicious cuisine of Beijing. For variety seeking shoppers, it is indeed the best place to go for. From internationally branded apparel to Chinese conventional handicrafts you can shop anything you want. Shoes, jewelry, furniture, luggage, house ware etc all you can have at very reasonable prices.
2. Hongqiao Market: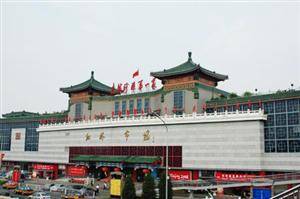 If you are a pearl lover, then do not miss the chance to visit this market of Beijing which is popular in every region of the world because of its triple pearl storey. Through the mall, you will find beautiful and exhilarating pearls suiting your style and personality. You can make your shopping something out standing by purchasing some seawater, freshwater, pink, black cultured and ivory pearls at different prices.
3. Yaxiu Market:
Situated close to the nightlife region of Sanlitun, this marketplace that is also accommodated in a mall is tremendously admired by youthful western shoppers who adore to shop for some internationally branded clothing and shoes. You will find prices at Yaxiu Market as somewhat lesser than those charged at the Silk Alley market. One attractive and unique feature of the mall is that you can have numerous Beijing tailors who can crunch jackets, bespoke shirts and dresses just in a couple of days at exceptionally rational prices.
4. The Oriental Plaza:
It is placed at Wangfujing Street and represents an exclusive shopping, banquet and amusement experience in the lively city of Beijing. The plazas consist of group of malls that represent one of the most well-liked shopping destinations in this city, today. Fashion brands are the major source of its attraction. You can shop for local and internationally famous brands by walking along its six themed sections called Market Square, Garden Court, Metro City, Wonderful World International Boulevard, and Sky Avenue.