Highlights
Suihua has a long historical standing. During the Paleolithic age about 10 thousand years, there were human footprints there. At present, Suihua boasts 491 ancient cultural relics of a large variety, which include 10 provincial cultural relic protection units. The famous Zhaodong Balicheng Sites of the Jin Dynasty and Wangkui Linfeng Former Residence and Memorial Hall have become the traditional education bases of Suihua. Besides, the primeval forest sightseeing tour is becoming popular.
There are 32 ethnic minorities in Suihua, including Manchu, the Korean, the Hui, the Mongol, the Daur, the Xibe, the Oroqen, the Yi, the Uyghur and the Naxi nationalities. The population of the Han nationality accounts for 96.27% of total population. Suihua is equipped with complete cultural and recreational facilities, and there are various rich and colorful artistic activities. The works of paper cutting, traditional Chinese painting, calligraphy, wood grain paintings and copper carving have enjoyed great popularity at home. In Suihua City, there are 11 art performance troupes, 11 mass cultural centers, 11 public libraries, 5 museums and exhibition halls and 1 science and technology museum.
Location
Suihua City is located in the central part of Heilongjiang Province and adjoins Harbin City in the south, about 91 kilometers from Harbin. It's adjacent to the immense forest of Yichun and adjoins Daqing Field in the west.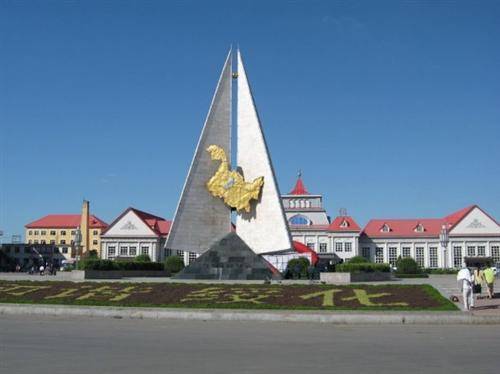 Climate and Best Time to Visit
Suihua is located in the temperate zone with four distinct seasons. It's very chilly in winter with heavy snow, and rainy and hot in summer. The annual average temperature ranges from 1.3℃ to 4.0℃. The best periods to visit Suihua are spring and autumn when it's comfortable and pleasant.
Wildlife Resources
The northeastern region of Suihua City is Lesser Khingan foothills woodland, and the western region is vast grassland with an abundance of wildlife resources. There are about 10 varieties of rare and precious animals, such as sables, otter, sika deer and pterosaur, some of which enjoy great popularity at home and abroad.
Customize a Tour to Suihua
If you'd like to visit Suihua while traveling to China, China Travel can customize a tour to Suihua, which can save your time and money and trouble-free. Please feel free to tell us your idea!