Travelers with disabilities or special travel needs, can be sure to receive expert advice on how to make your trip the most comfortable. Our team of enthusiastic and dedicated travel advisors are on hand to assist you with planning your trip, which means you get the opportunity to discuss your individual needs and customize your plans based on your individual mobility or medical requirements, and not have to just book online and wait to see what awaits you when you arrive.

Our team can help with many elements of booking your disability-friendly trip but there are also a number of considerations that you can think about to help your trip go as smoothly as possible.
Communicate Your Needs
One of the most important things that you can do is be clear from the outset about the special requirements that you may have. Many hotels or airlines or train companies may state that they cater for disabled travelers, providing special access and toilet facilities and the like, but we have found that some travelers have had the misfortune of arriving at such places with the assumption that they will have some assistance from the staff, only to find that this has not been the case.
Therefore it is essential that you speak to someone when booking your trip so that you can pose any questions that you may need to ask. It is one thing for an establishment to have disabled toilets but what if your specific needs mean that you are unable to walk upstairs and the place does not have a functioning lift? Another area to consider is the arrangements for you at the airport if you have particular requirements; although you can be met, helped through the check-in and then through the airport and onto a plane, this assistance needs to be pre-arranged.

If you communicate your needs from the outset then you will be in a better position to request that these are met if promises have been made. Another example is if you are a wheelchair user it is important to check things such as whether you need to bring your own wheelchair or whether one will be provided. As well as talking to one of our advisors for information specific to your travel in China, there are also official companies dedicated to giving tips on traveling with limited mobility, and listing reviews of service providers based on other people's experience.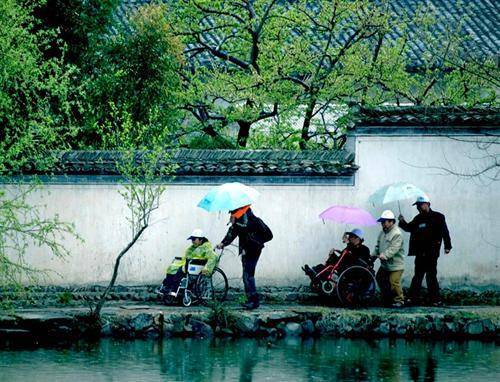 Documentation
It will save you a lot of possible stress if you find out what documentation you may need for certain excursions or modes of transport and prepare the necessary papers. Some companies require medical proof of your special needs in order to be able to provide you with certain services. Ensure that you arrange with your doctor to provide a letter detailing your pre-existing medical conditions, your specific needs and any medications you are prescribed; a copy can be sent to travel companies as needed, but will also be useful to carry with you during your visit. This letter should be written or printed on official paper containing their contact details allowing contact to be made for further details in the event of a medical issue during your trip.
Additional precautions
It is sensible to arrange with your doctor in advance to supply additional medication for your trip so that you can have peace of mind that you will have more than necessary if needed; while you should always carry your medical supplies with you, you cannot rule out that it could be lost, stolen or damaged. You will also need to seek guidance with regards to any additional vaccinations you require, as certain medical conditions can increase susceptibility to infectious diseases.
For wheelchair users or if you have any other essential pieces of medical equipment, it is advisable to bring spare parts with you, as owing to transportation there is a greater risk these items may suffer damage. If you have an illness that may require urgent attention, always make sure you have a medical alert bracelet on you at all times, so that the appropriate care can be given in an emergency. When traveling, don't forget to leave yourself plenty of time if you know you will take longer; taking this step avoids missing any connecting transfers or transport whilst on excursions.
Cruises
Cruises are an increasingly popular choice for travelers with limited mobility, with the newer ships being built with ever-increasing specialized facilities. These can range from specialized bins for medical equipment such as needles, or fridges in your cabin for medication. Having said this, it is still essential to do some pre-booking research, as there is inevitably a big difference from company to company in terms of attitude and facilities. American cruise liners are considered to be among the most evolved in this area, mainly because the ADA (American Disabled Association) plays such a big part in standards.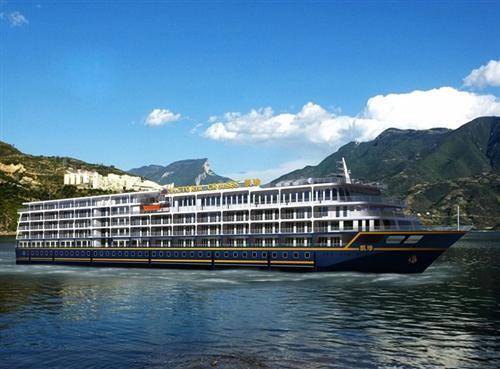 Cruises usually have trained members of staff to help disabled passengers, assisting them with certain needs. Customized cabins are available and staff are prepared to assist with mobility requirements when it comes to embarking and disembarking on the shore. When deciding on which cruise liner to choose, check whether they have information for disabled travelers, and also contact them directly to check whether it is suitable for your needs; if anything appears unclear, don't hesitate to ask to clarify the situation prior to your trip.
While you will have many questions to ask, the cruise line will also have details that they need to find out. Even a cruise operator that can accommodate your requirements will wish to determine in advance what provisions need to be made for you – whether that is an easy access cabin or the availability of a cabin alert kit. They will also need to be informed of any specialist equipment you may be bringing with you and if you have a service animal such as a guide dog, this will also need to be disclosed.