Xian isn't expensive, but then you can make it even cheaper if you follow these tips:
1. Begin everything with a plan
It would be awesome if you can be spontaneous when it comes to traveling at least once in your lifetime. But Xian—or China, in general—is not the best place to do that. Although it is smaller than Beijing or Shanghai, Xian can still be a headache especially for a foreigner who does not know how to speak even an ounce of Mandarin.

Although Xian has its own international airport, the flights available may not be as many or as frequent as other major cities and provinces. It is possible to have a layover in another city before you arrive at Xian. If such is the case, you may want to determine if it is cheaper or more practical to travel via train or a long-distance bus.
2. Choose an airport transfer instead
In Xian, traveling from the airport to the city center is not that difficult. But it is highly uncomfortable and inconvenient to do this if you are tagging along large and plenty of bags. To save you the trouble, you can call for a taxi instead. The problem, however, is it can be tremendously costly. Drivers hardly use their meters at all, and they can charge as much as RMB 120 for a single trip. You may be able to save more if you simply take advantage of your hotel's airport transfer. If you are lucky, your accommodation may be able to provide one for free.
3. Share the ride
If the accommodation you have chosen does not have any airport transfer, your next best option to save money is to share the ride. Yes, car pooling is surprisingly very popular, and drivers do not complain about it, as they may be able to get more from the trip than the usual RMB 120. Usually, during car pooling, your share may be RMB 60. If there are four passengers, it means the driver earns RMB 240 in one trip! Nevertheless, although you can save money, your convenience and comfort are sacrificed in the process as the taxis can feel very cramped.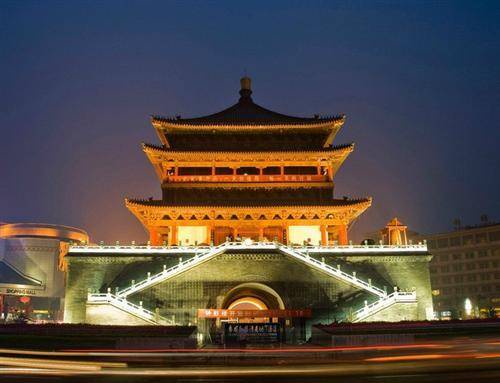 4. Skip the taxi when you can
Xian has a lot of taxis—more than 10,000 of them—and they can be easily spotted by their color, which is normally green. They are also strictly regulated; drivers cannot pick passengers unless they have meters or license number and ID, which should be conspicuously displayed in the dashboard. Taxis in Xian are also cheaper than in other large cities in China. Here, the initial cost is only CNY 6—that is around half the base fare of Shanghai.

Nevertheless, the taxis themselves can be very restricted. Some cannot take you to your preferred destination; you may have to walk a few meters. Others won't take passengers outside the city walls. Moreover, every five minutes you're stuck in traffic, you're actually charged for a fee that's equivalent to a kilometer. In other words, if you're on traffic for around 10 minutes, you're paying for 2 kilometers, and you're not even going anywhere!

What's your best option then? You can just ride the bus or the metro, which is their subway system. Xian has a variety of buses, depending on your destination. They have tourist and sightseeing buses, which take you to the different attractions within the city, even those that are outside the walls. For easy transition from the city and the suburbs, you can go for some of the special lines. There are also buses that travel around the school districts.

You can also pick the metro, which can cut your travel time to around 5 minutes or more. After all, it's not exposed to traffic. Of course, this means that during rush hours, the station can be filled with a lot of people. You therefore have to plan your subway trip more effectively.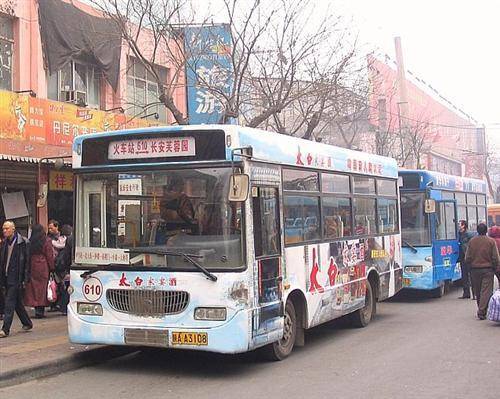 5. Do some exercise: walk or bike
Another great and cheap way to explore Xian is to ride a bike or simply walk. A lot of the attractions within the city are just close by, and thus, they can be easily reached through a bike. You can just rent it. If you're in the wall, you can find bikes that can be rented for around CNY 40 per 100 minutes. If you want to ride the bike with a friend or a loved one, you can pick tandem biking or bicycles that can be ridden by three people. They may be more expensive, but the costs can be divided among the passengers. The travel time may be around 2 to 3 hours, or longer, especially if you love taking pictures. You won't have to worry so much about traffic since the wall has more than 10 gates.
6. Hostels don't easily mean affordability
Normally, travelers on a budget immediately consider hostels for accommodation. These are ideal if you're traveling with a few friends or your partner, as well as when you don't have too many things with you. When you're with the entire family, especially your children, it's best if you book a hotel or inn room instead. Hostels often charge you per person for every night of your stay while hotels are charged per night. Moreover, kids who are around 12 years old or less are often for free if they can stay on the same bed with you. Some inns or hotels give you great deals such as free breakfasts, affordable tours, and cheap airport transfer.
7. Schedule your tours properly
Xian is generally divided into two sections: outside and within the city walls. Most of the attractions inside the city walls are close to one another. However, those outside such as the Terracotta Warriors can be as far as 20 kilometers and hence may take at least an hour to reach. You will not only save money but also make a great investment when you can plan your trips well and have enough time to enjoy the attractions.