Top Attractions in Guangdong Province
Last updated by meimeili at 2013/12/10; Destinations: Guangzhou
Guangdong Province, which is located on the southern part of China, serves as the gate to the Chinese Mainland. Bordering Macau and Hong Kong, the province boasts seven extremely popular cities, which include Zhaoqing, Chaozhou, Foshan, Guangzhou, Meizhou, Zhongshan, and Leizhou. Due to its abundant travel resources, the province attracts millions of local and foreign tourists year after year.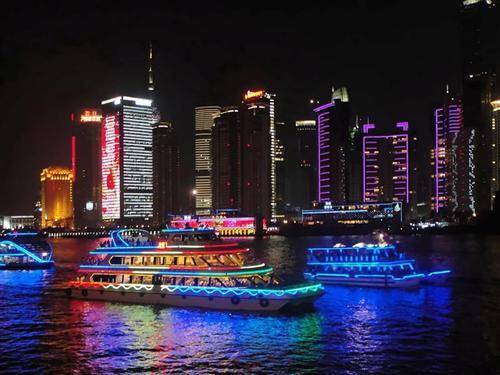 Below is the list of top attractions in Guangdong Province that shouldn't be missed:
Danxia Mountain
Danxia Mountain is a popular scenic area and geopark found on the northern part of the province. Aptly described as "world famous UNESCO geopark of China" and "Red Stone Park" it was formed from a reddish sandstone eroded over hundred of years into a series of mountains that are now surrounded by several unusual rock formation and curvaceous cliffs. Providing numerous entertainment and travel options for tourist, it features many scenic areas which include Xianglong Lake Scenic area, Zhanglao Peak scenic area, and Jingjiang River scenic area. Yangyuan Mountain scenic area. This UNESCO World Heritage Site also boasts more than 680 stone peaks, stone bridges, stone fortresses, pillars, walls, and stones that shape like animals, birds, and even human bodies.

Address: Within the county, Renhua County 512300, China
Admission: CNY 100
Hours: 8am-6:30pm
Seven Star Crags
The Seven Star Crags, which can be found at the center of Zhaoqing City, are situated in and around the Star Lake forming one of the most breathtaking sceneries in the province. The seven limestone hillocks are named Stone Chamber Rock, Langfeng Rock, Heavenly Pillar Rock, Jade Screen Rock, Immortal Palm Rock, Road Rock, and Apo Rock. Lining up in a lake that covers 600 hectares, they are reminiscent of the Big Dipper constellation. Aside from the stunning natural rock formations, the other main attractions are concealed grottoes and caves among the limestone hills. Different legends have been told about the origin of this scenic area. Some say that the seven peaks are Nu Wa's seven miraculous stones from the sky. Others say that they represent seven fairies who came to the earth who refused to go back to heaven.

Address: Star Lake, Zhaoqing, China
Admission: 60 CNY
Hours: 8am-6:30pm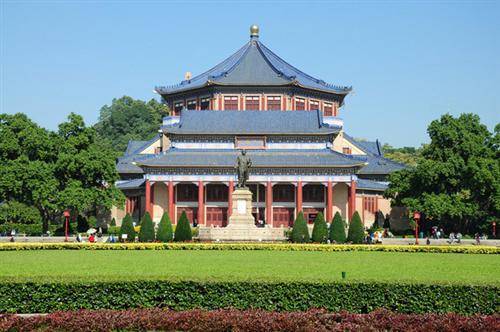 Guangxiao Temple
Guangxiao Temple, which is the oldest and biggest temple in the province, signifies great importance in Chinese Buddhism and several famous monks have lectured here. According to historians, an Indian monk named Zen Master Zhiyao travelled Guangzhou during the Northern and Southern Dynasties and he settled where the temple is currently erected and planted a Bodhi tree he had brought with him. At present, the temple occupies a total land area of 31,000 square metres and is the home to three newly repaired statues of Buddha. The main building is called the Grand Hall, which was built on a high platform and flanked by a Drum and Bell Tower.

Address: No. 109 Guangxiao Road, Guangzhou
Admission: CNY 10
Hours: 6:30am – 5pm
Transportation: Take Bus no 823, 4, 88, 186, or 250 to Ximenkou Station
CCTV Nanhai Movie and TV Town
Located in Songgang Town of Nanhai District and formally opened on December 1998, CCTV Nanhai Movie and TV town is referred to as "the Hollywood of China." Featuring different architecture, which includes old Chinese houses and modern buildings, it is one of the four shooting bases for both television shows and films in the country. Some of the most famous TV series and movies that were filmed here include Romance of the Three Kingdoms, the Stories of Macau, the Stories of Hong Kong, and the Taiping Heavenly Kingdom. Meanwhile, this is also the screening place for Juvenile Bao the Clear Sky. This scenic place, which features a performing area and three scenic spots, is unpolluted area in the Pearl River Delta as such it is a popular relaxing place for both locals and tourists.

Address: Songgang Town, Nanhai District, Foshan 528234, China
Phone number: 0757-85579217
Admission: 70 Yuan
Hours: 9am-10:30pm
Transportation: Take bus no. 2 to CCTV Nanhai Movie and TV town
Shenzhen Window of the World
Located in Huaqiao Town, this attraction features amazing replica park at the heart of the Overseas Chinese Town. Covering a total land area of 480,000, it is considered one of the most scenic spots in Guangdong province. Here, one can find various replicas of the world's wonders, famous scenic sites, and historical heritages. Replicas include the Eiffel Towel, the Leaning Tower of Pisa, the Ancient Athens, the Tower of London, and other European architectural splendors. The replica of Angkor Wat and Mahamuni Pagoda of Mandalay can also be found here. Without boarding airplane, tourists can also see famous attractions worldwide, which include the Roman Colosseum, the breath-taking canals of Venice, the Pyramids and the Sphinx of Mysterious Africa, and Australia's Sydney Opera house.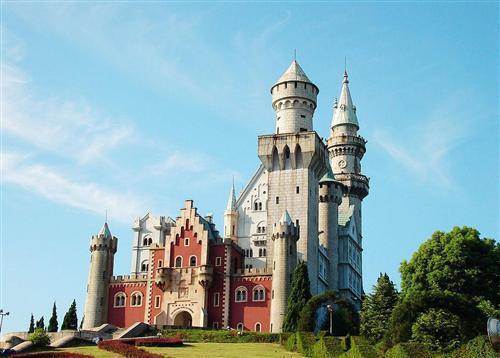 The park offers numerous adventure trips, which include navigating the mighty Colorado River or hunting just like how North American Indian did in ancient time. Tourists will learn to hunt prey in the lush woods. Other activities include traversing the primitive tropical forest, skiing at the indoor alpine show, and a lot more.

Address: No.9037 Shennan Road, Nanshan Districy, Shenzhen 518053, China
Phone number: 0755-26608000
Admission: CNY 160
Opening Hours: 9am-10:30pm
How to get there: Take bus no 311, 21, 301, 25, 234, 201, or 233 to Shijiezhichuang station.
Luofu Mountain National Scenic Area
Covering 260 square kilometers of land and boasting over 980 waterfalls, 432 peaks, and 18 caves, Luofu Mountan National Scenic area, which is nestled in Bolou County of Huizhou City, is one of the ten Taoism sacred mountains in China. The scenic mountain, which is also referred to as the "first mountain in south of the five ridges" offer tourists pleasant weather, numerous attractions, and Chinese traditional medicine culture.

Address: Boluo County of Huizhou City,
Opening hours: 8am-5pm
Admission: 60 Yuan
Sun Yat-sen's Former Residence
Sun Yat-sen's former residence is located along Xiangshan Road in Shanghai. He is the founder of the Republic of China, the great forerunner of the Chinese democratic revolution, and a great contributor to Chinese modern history. His former residence is a two-storey building featuring a combination of Chinese and European architecture which was formally opened to the public in 1988. Converted into a museum, it tells the story of Yat-sen against the backdrop of traditional folk houses in Cuiheng village. Due to its significance to Chinese culture and history, the museum is under the protection of State Council. In 1961, the residence was included in the list of Key State-preserved Cultural Relic Units in Guangdong. According to Sun Yat-sen's wife, Mrs Soong, the museum features furnishings that the couple have used which include books, photos, and even kitchen utensils. There are also several articles exhibited inside the museum that recreates the life of the couple.

Address: No.7 Xiangshan Road, Shanghai, China
Phone number: 021-54659050
Admission fee: CNY 20
Opening hours: 7am-5pm
How to get there: Take bus 986, 24, or 41 to Ruijin Road Middle Fuxing Road Station
Kaiping Diaolou and Villages
Located in Kaiping City, Kaiping Diaolou and villages is a national cultural heritage site in Guangdong province and is listed on the UNESCO World Heritage List. These are fortified multi-storey towers featuring unique architectural style combining the styles of Europe and southern China. Built in 16th century, the villages were originally made to protect residents against forays and intrusion by local bandits. Originally, there were more than 3,000 diaolou however, today, there are only 1,800 remaining that are scattered over 15 counties. The village, which is often referred to as the "Museum of Watchtower Houses" is the site of the successful film "Let the Bullets Fly."

Address: Wuwuwuxian Avenue southwest of Guangzhou, Guangzhou 529300, China
Phone number: 0750-2263637
Admission: CNY 80
Opening hours: 8:30am – 5:30pm
How to get there: Take Tangkou-Magang line to Zilicun