How to Go to Hong Kong from Guangdong Province?
Last updated by meimeili at 2013/12/10; Destinations: Guangzhou,Shenzhen,Zhongshan,Dongguan, Shantou
For a lot of people, it's quite difficult to imagine traveling from mainland China to Hong Kong—they could be thousands of miles apart! Of course, the reality is lot farther from the misconception. China is one of the biggest countries in the world, and definitely traveling from some cities and provinces to Hong Kong can take many days, making traveling other than flying very convenient. However, some, such as those located within the Pearl Delta River region, become a great and fantastic getaway to the bustling city and country called Hong Kong.

Just an overview: PRD (Pearl Delta River) is found within Guangdong Province and is composed of key cities. They are low lying and are found within the Pearl River estuary, hence the name. Because of their strategic location, among which is the nearness to Hong Kong, it has become one of the most visited, highly urbanized, progressive, and densely populated regions in China.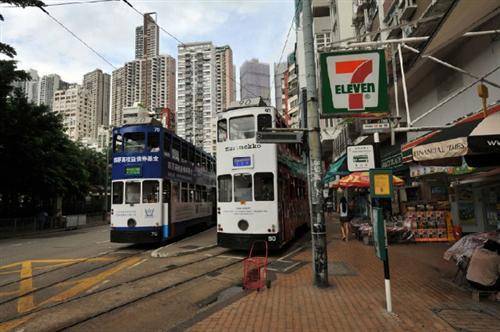 How to Get to HK through:
Guangzhou
Guangzhou is the designated capital of the province. It's an incredibly large city that is fastly becoming more modern with a huge concentration of expats and financial centers. Nevertheless, because it's more of a landlocked area, you cannot get to HK directly through a ferry. Rather, take the train.

The trains bound for Hong Kong begin at Guangzhou East Station. They all proceed to Hung Hom. The travel time is around 2 hours. The earliest schedule is around 8:19 in the morning. The last one is 11:08 p.m. As to its cost, the first-class seat for adults is about HKD 190 while children are charged with half. Discounts are provided for kids who are between 5 and 9 years old and do not need to occupy an independent seat (which means they have to sit on the lap of their parents). If you're looking for a cheaper fare, you can take the T99B train, which has a hard sleeper and soft sleeper options. A regular fare, meanwhile, costs only CNY 28. Trains can easily get filled, especially during the holidays. To avoid delays, reserve your tickets up to 60 days in advance.

The 2-hour train ride is not a big deal, but if you're truly pressed for time, you can just ride a plane via Guangzhou Baiyun International Airport. It has a direct route to Hong Kong.

Another affordable option is a bus. The buses don't roam around the city, though, so you need to proceed to the various pickup points, such as Huatai Hotel, Guangzhou Hotel, Aether Square, and Guangdong Mansion. Pickup times also greatly vary, so you may ask the front desk when the bus is coming. Normally, it leaves at 6:30 a.m. These buses commonly have specific places where you can place your luggage.
Dongguan
Dongguan lies in the middle of Shenzhen and Guangzhou. Although it's least popular among the three, it is also active when it comes to manufacturing.

If you're planning to go to Hong Kong from Dongguan, you have three transit options: train, plane, and bus. If you want to board the train, proceed to Dongguan Changping Station. Trains leave almost every 45 minutes. The travel time between Dongguan and Hong Kong, meanwhile, is roughly an hour and 15 minutes. All trains stop at Hung Hom Station in Hong Kong. There are no premium-class tickets issued, but you can get first class. Children are charged with HKD73 while adults pay HKD 145. The first schedule is at 9:03 a.m. (T801) while the last is at 10:58 p.m. (T827). You can bring your luggage onboard the train. However, those that weigh more than 20kg for adults and 10kg for kids will incur you extra fees.

Dongguan doesn't have its own airport. But if you wish to fly, you can travel from Dongguan to either Guangzhou or Shenzhen. For convenience, go to Wanjiang, in South China Mall, then take the shuttle bus that takes you directly to Guangzhou.

If interested in riding the bus, there are a couple of pickup points all around the city. These include Hotel Silverland, Dongguan Hotel, and Dongguan Overseas Chinese Mansion. Hotel Silverland has one of the most number of schedules available beginning from 9:05 a.m. to 5:35 p.m.
Shantou
Riding a train from Shantou may not be the best option simply because it takes a lot of your time. Overall, you may need 8 hours to get to your destination. Nevertheless, if you like to see more of Guangdong, the trip may be worth it. From Shantou, you can take a taxi toward Shantou Railway Station. It will take around 18 minutes. From the station, you can then choose any of the schedules available. T8358/T8359 leaves at 8:30 a.m. and arrives in Huizhou at 1:35 p.m. The other choice is T8362/T8363, which departs at 12:25 p.m. and arrives at 5:47 p.m. Regular fare starts at CNY 94.50. From Huizhou, you can take another train to Lo Wu. The train leaves every 3 hours and travels for close to 1 hour and 30 minutes. From Lo Wu, take a train to Hung Hom Station in Hong Kong. It leaves every 10 minutes with a travel time of 42 minutes.

There's no airport in Shantou. The nearest is Jieyang Chaosan International Airport, which has domestic flights to Chinese cities including Beijing, Guangzhou, Changsha, and Hong Kong.

You can also take a ferry ride from the Shantou Port in Han Jiang Road, which has destinations to Shanghai, Guangzhou, Tianjin, and Hong Kong.
Shenzhen
The quickest way to get to Hong Kong is when you're in Shenzhen. This is because it's right at the border. In fact, most of the Chinese goods found in Hong Kong are bough from this Guangdong city. If you find yourself in Shenzhen, you can just locate the border near Luohu and cross! Definitely, you need to show your Chinese visa, passport, and other required documents. But nevertheless, it' just that simple.

If you're traveling with a group and you prefer to have a more convenient ride, you can hire a private van that has the capacity to cross the border. These vans are provided by various companies, usually the same people who are running travel tours bound for Hong Kong. If you're riding a cross-border bus, be ready to disembark once you get into the immigration. You may also have to bring down the luggage with you.

There's also a ferry service from Shekou Port. It leaves in the ferry terminal and arrives at Hong Kong Macau Ferry Terminal in Sheung Wan. The travel time is roughly an hour with departures almost at every 2 hours and 30 minutes. The first ferry schedule is 7:45 a.m. Some ferries dock at the SkyPier located in Hong Kong International Airport in Lantau Island. Tickets cost CNY 250 for economy and CNY 270 for first class.

Shenzhen also has its own airport called Shenzhen Bao'an International Airport, and there are several flights bound for Hong Kong.
Zhongshan
There are no direct trains to Hong Kong from Zhongshan, so first you need to ride a taxi toward the Zhongshan Railway Station, which may take around an hour and 45 minutes. Then take a train ride to Maoming for 5 hours and 30 minutes. Four train schedules are available. From Maoming, board a train bound for Guangzhou. These trains may arrive either at Canton or Guangzhou East Railway Station. You can choose between hard and soft sleeper trains with prices beginning at CNY 47.50. Travel time is 1 hour and 25 minutes. The train also leaves hourly. From Guangzhou, go to Lo Wu and then to Hung Hom.

You may also ride a bus with pickup points at Jucheng and Xiaolan hotels. Otherwise, go to Zhongshan Port and ride a ferry toward SkyPier, Hong Kong Macau Ferry Terminal, or China Ferry Terminal.