In this diary I will talk about the beautiful city, about what I have done in these days, and the people and the charming beautiful scenery of course.
Day 1.Two River and Four Lakes- Zhengyang Pedestrian Street -The Elephant Trunk Mountain
Two River and Four Lakes is an important tourist attraction in Guilin city center, refer to the landscape located around the city which includes Li River (the part within the city), Taohua (Peach Blossom) River, Mulong Lake, Guihu Lake, Ronghu Lake and Shanhu Lake.It is a good idea to visit Two River and Four Lakes just by walking, especially after dinner at night. Or you can take a cruise trip basically cost you 198yuan.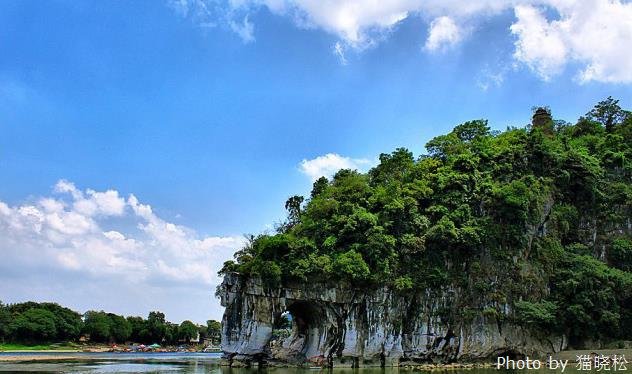 The Sun and Moon Pagodas is a must –visit attraction in Two Rivers and Four Lakes area. The Sun and Moon Pagodas is located in the central axis of the city, adjacent to the Elephant Trunk Mountain. While Elephant Trunk Mountain is the emblem of the Guilin city, and the Sun and Moon Pagodas is the new identity of Guilin.

Music is an element of the beauty of Two River and Four Lakes. Street music lover were playing soft music around here. Anyway, I particular enjoyed my evening in this place.

Speaking of Zhengyang Pedestrian Street, we must talk about shopping. Particularly you want to buy some Guilin specialties; it gives you some good choices. I fancied on a store that sells all sorts of stones. A chthyolite is several hundred yuan. My tour guide told me some of these stone are fake so would better take cautions. There are many cool bars and cafés in this street, playing live music. It is a good place to relax ourselves and enjoy our night life here. In addition, the restaurants here can provide you both Chinese dines and snacks and western food. I went to an Italian restaurant called Amani Pizza. I sat nearby the street, watching people passing by, eating pizza for my dinner and enjoy some cool beer. It is very relaxing.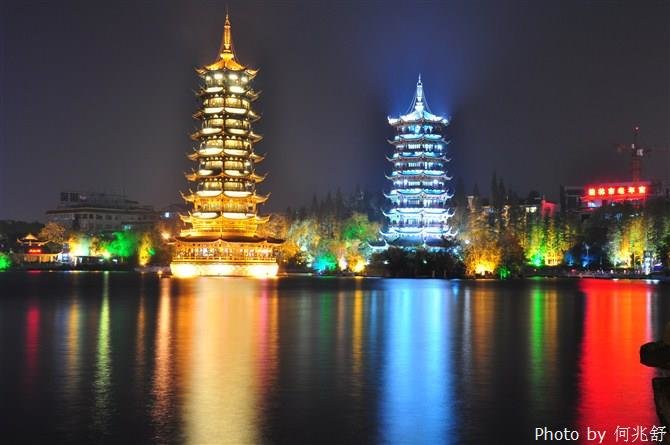 As I mentioned Elephant Trunk Mountain is the is the emblem of the Guilin city, located in Binjiang Road. It is easy to get there because its convenient traffic around here.

Puxian pagoda is located in the top of the Elephant Trunk Hill; it is a solid brick tower with Lama style. Both it seems like the hilt inserted in the back, so people called it "hilt tower" or "Aquarius tower." It was built in Ming Dynasty, about 13.6 meters tall. In the second layer of the base in the north, it is embedded with bluestone cut in the southern sky looks like a Buddha.

There is a wine cellar in the bottom of the mountain. As soon as you come nearby, a strong smell of wine stimulate your nose suddenly. It is the famous Sanhua Wine in China. If you are a fan of wine, you can take some back and give your friends as presents.
Day2 Jingjiang Princes' City-Yinzi Cave
Jingjiang Princes' City is located nearby the Li River. It is a outstanding representative of nature beauty with its beautiful natural landscape and historic relics, having a reputation of "city within a city" since the ancient time.

Solitary Peak is located inside the Jingjiang Princes' City, with a reputation of the No.1 peak in Guilin. The peak towers up into the clouds, just like a cutting ax-shaped. It was surrounded by hills, standing proudly like a statue of the emperor. The summit of the peak is the best spot to enjoy platform overlooking the panoramic view of Guilin city.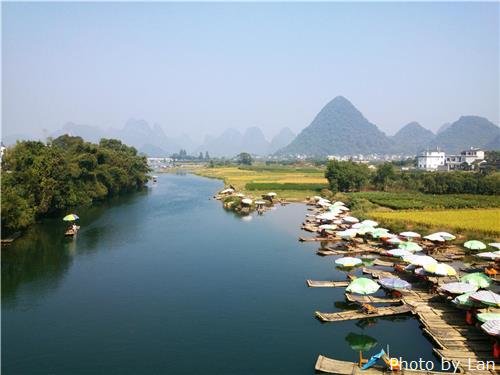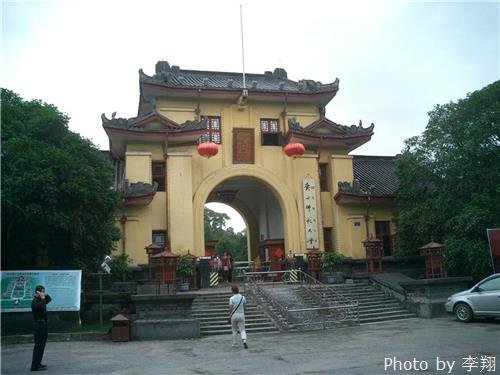 The karst features of Guilin forms many caves, such as Qixin Cave, Reed Flute Cave and Guan Cave. While I picked Yinzi Cave, which is located in Lipu county, 85 km from Guilin and 18 km away from Yangshuo.
It was one of the highlights of our trip to Guilin. I liked the multiple formations available and lighting effects created a mysterious atmosphere. It will be better to have one local guide to introduce the main attractions inside the cave once you enter the cave. It was amazing to see how the stones could organize itself to represent different places or stories.
Day 3. Yangshuo
As a saying goes "east or west, Guilin is the best. Of Guilin, Yangshuo is the best."It is indeed a beautiful place. There are many foreigners settle in Yangshuo. Most of the visitors will choose to visit Yangshuo by riding bicycles, which costs about 20 yuan a day, not expensive at all.

Rafting in Yulong River is a must-do thing in Yangshuo. Before I came to Yangshuo, I heard some people say that Yulong River is more beautiful Li River. But as soon as I came to Yulong River, I totally fancy on it. You have a feeling of tranquility, just like the musical note from violin. Slowly and gently. Beautiful river, clear water and lotsa mountains. I am free to put both my legs into the river,enjoy the stunning view around.I don not how to say how much I love this place.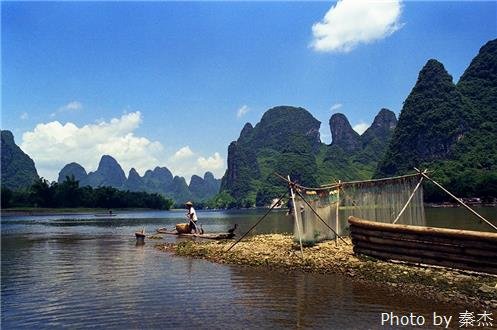 At night, the best thing to do is just wander in the West Street. Traditional restaurants mingled with Western pubs and cafes, special stores sells all kinds of interesting stuffs, it all comes together as one amazing place to enjoy. You can try Guilin food such as Guilin candy, noodle and dessert. We tried the Yangshuo Beer Fish in a restaurant. It is very delicious and I still miss the taste today. The shop and building were building up like old Shanghai style. But you can see many foreign tourists walk around and speak different languages. In a word, it was lots of fun there.
Source from: http://www.mafengwo.cn/i/794604.html
For any questions with our pictures, please contact marketing@chinatravel.com