A beautiful seaside city, Qingdao (青岛) is situated in the southeast part of Shandong Province, China. Along the northern coastline of China, Qingdao takes an outstanding place in its middle, which was made a strategic advantage ever since the Qing Dynasty.
The city covers an area of 11,282 sq km and has a population of 8,715,100 (2011). It is one of the major cities in Shandong, also an important port, naval base, and industrial centre nationwide.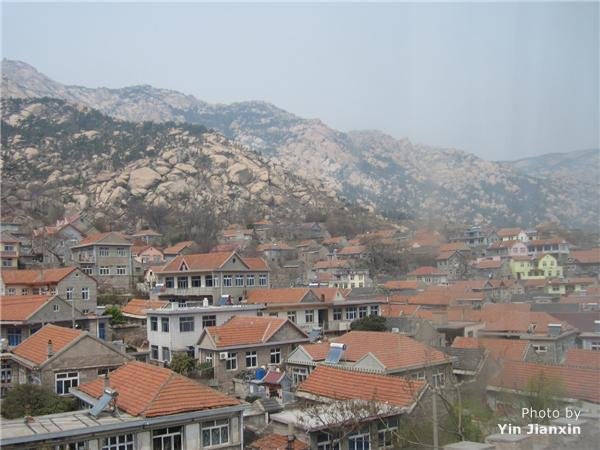 Brief History of Qingdao
As the history materials tracing back, Qingdao had the first human settlement in 6,000 years ago. The Dongyi people (东夷) created the Dawenkou, Longshan and Dongyeshi cultures back in the Neolithic Age. After Emperor Qin Shihuang made China a unified country, Qingdao became the bas for oceangoing voyage.
The Germany made it a colony in 1897 until the Japanese took over during the World War I (1914). Calling on the resumption of sovereignty of Qingdao was the ignite that triggered the May 4th Movement (五四运动) in 1919. The Beiyang government (北洋政府) reclaimed the sovereignty and turned Qingdao into a commercial port.
Ever since the founding of the People's Republic, Qingdao has been known as a flourishing open coastal port, a high-tech base and leading industrial center. It is the birthplace for some famous national brands, such as Haier (海尔), Hisense (海信), Tsingtao Brewery (青岛啤酒) and Double Star (双星).
Weather and Climate of Qingdao
Qingdao has an ocean monsoon climate that is moist, mild and seasonal-distinctive. Spring brings back a warm weather in late February. Summer is hot and wet, yet without extreme heat. Autumn has a low precipitation and gives the city clear days with breeze. Cold and windy in winter and will last long till next January.
The best time to travel to Qingdao is summer and autumn. The average temperature in summer is 25.8℃ (78.4℉). During summer, visiting the mountains, going to the beach will make a great holiday, also a great chance to taste fresh seafood. International Beer Festival held in August just heats up the city year after year.
Transportation in Qingdao
As one of China's major transportation hubs, Qingdao has trading replationship with 450-some seaports in over 130 countries. Qingdao has international sailing routes to South Korea and Japan. Planes fly to over 20 countries and 47 major cities in China.
Flight
Qingdao has two airports: Qingdao Liuting International Airport (青岛流亭国际机场, TAO), Qingdao Jiaodong International Airport (青岛胶东国际机场), the third one, Qingdao Peninsula International Airport (青岛半岛国际机场) will be under construction from 2015.
For international travel, flights from Tokyo, Seoul, Hong Kong, Taipei, Singapore, Phuket, Frankfurt, Los Angeles and San Francisco land in Qingdao Liuting International Airport (青岛流亭国际机场). Traveling domestically, Qingdao is connected with Beijing, Tianjin, Shanghai, Guangzhou, Shenzhen, Wuhan, Changsha, Hefei, Zhangjiajie, Jieyang (Shantou), Kunming, Nanning, Guilin, Ningbo, Fuzhou, Xiamen, Taiyuan, Nanchang, Xining, Hohhot, Urumqi, Harbin, Dalian, Nanjing and other cities.
Train
The city is connected to Beijing, Shanghai, Guangzhou, Nanchang, Xuzhou, Zhengzhou, Xian, Lanzhou, Xining, Chengdu and Taiyuan by rail, so are the cities inside Shandong Province. Qingdao Railway Station is the major train station in use, other stations including Cangkou Railway Station , Qingdao North Railway Station, Qingdao West Railway Station, Qingdao Jiaozhou Station in Jiaozhou and Qingdao Lancun Railway Station in Jimo.
Bullet trains shave hours for long distance travels. It takes 5 hours to get to Qingdao from Beijing, 6 hours from Shanghai and 12 hours 43 minutes from Guangzhou. Bullet train destinations include Changsha, Hangzhou, Wuhan, Tianjin, Harbin, Nanjing and other cities in Shandong Province. Nevertheless, if coming up from the southern parts of China, travelers usually make interchanges in Tianjin and Beijing
Ship
As an international seaport, Qingdao can be reached by some international sailing routes from Japan (Shimonoseki) and South Korea (Incheon), and domestic from Shanghai. Qingdao has a number of outlying islands, Huangdao Island, Xuejiadao Island and others, and has ferries going between.
Highway
For overland travels, province-crossing highways provide fast lane to enter Qingdao from Beijing, Tianjin, Shijiazhuang, Zhengzhou, Taiyuan and other cities in Shandong Province.
Public Transportation
Getting around in Qingdao is very easy. The city has a powerful public bus network with 34 routes and total length up to 515.5km. Bus fare for A/C ones is CNY2 and none A/C ones is CNY1. So far, Qingdao doesn't have subway network.
Accommodations in Qingdao
High-end hotels and international brands are often found by the beachside in Shinan District, Huangdao District and Laoshan District, including Hilton, Best Western, Inter-Continental, Crown Plaza and Sheraton. For leisure travelers going for a luxury holiday, search from these places.
Away from the coastline, hotels are plenty, too. Shibei District, Shinan District, Sifang District and Licang District are technically the city centers of Qingdao. Hotels, hostels and B&Bs ranging from CNY50 per night to CNY400 per night, just an example for a cozy stay without anything luxurious.
Local Food and Drinks in Qingdao
Food
The winding coastline brings the city fresh supplies of seafood and inland the fields yield with delicious products. During summertime, travelers would have a blast feasting all kinds of seafood ranging from squids to lobsters, at reasonable price. Dumplings with various stuffing, pancakes that can be seen every corner and noodles are year-round delicacies for locals and strangers.
Top 10 notable dishes are widely recommended on the internet, including Spicy Fried Clams (辣炒蛤蜊), Seaweed Rice Noodles (海菜凉粉), Roast Squids or Pork (烤肉串/烤鱿鱼), Braised Pig Feet(酱猪蹄), Mackerel Dumplings (鲅鱼水饺), Three-Delicious Pot Stickers (三鲜锅贴), Chinese Cabbage Steamed Buns (白菜肉包), Seafood Noodles (海鲜卤面), Chicken Soup Wonton (鸡汤馄饨) and Rice with Ribs (排骨米饭).
Drinks
Oftentimes associated with Tsingtao Beer, travelers wouldn't leave the city without a can or two. Laoshan Coke (崂山可乐), a copycat of the famous Coca-Cola or Pepsi, is a local's summer favorite. Tea planted and picked up in Laoshan makes two famous brands Laoshan Green Tea and Laoshan Yunfeng Tea.
Qingdao Travel Tips
Best time to travel
The best time for a Qingdao trip is summertime. Every year, summer comes in June and lasts to September, offering cool ocean breeze, beach activities with sunshine and fresh seafood. However, try to avoid a trip in the late June. That is time for school summer vacation and places would probably be clogged with young students and their parents.
Travel in winter has its perks, too. Although it might be too cold to go swimming, skiing slopes in Jimo (即墨) offers some cool days in the white world.
What to wear and pack
T-shirts, bathing suit, sunblock, hat and sunglasses are needed for a summer travel. Bring some easy-dry clothes and towels for the beach and hot days. Also, good walking shoes are better traveling pals than high heels and sandals if planning on a trip to Laoshan Mountain.
Food allergies
Seafood and beer, they would be a couple of good friends in your Qingdao trip. However, travelers with certain allergies on seafood should go easy while ordering. For seasonal fruits, Qingdao is not the best place to try mangos and litchi, both taste-wise and cost-wise.
Hail a cab
Cabs at the train station or airport parking lots don't charge on meter. It will be nasty to haggle for price if it is not settled before you get in the cab. Get out of the parking lots and hail a cab on the street, they do meter.
Cabs might seem to be taking detours to charge more. Most of the time, they are not doing that on purpose and it is just because of the so many one-way streets in the city. It is best to check out the right route before, anyhow.
Click Top Things to Do in Qingdao and see what should not miss in this city!