Shanghai, also known as Shen, is a sprawling multi-cultural metropolis, incorporating an eclectic blend of both traditional and contemporary features. Once known as "The Paris of the East", Shanghai is an intersection where East meets west, and is a glorious combination of antiquity and modernity.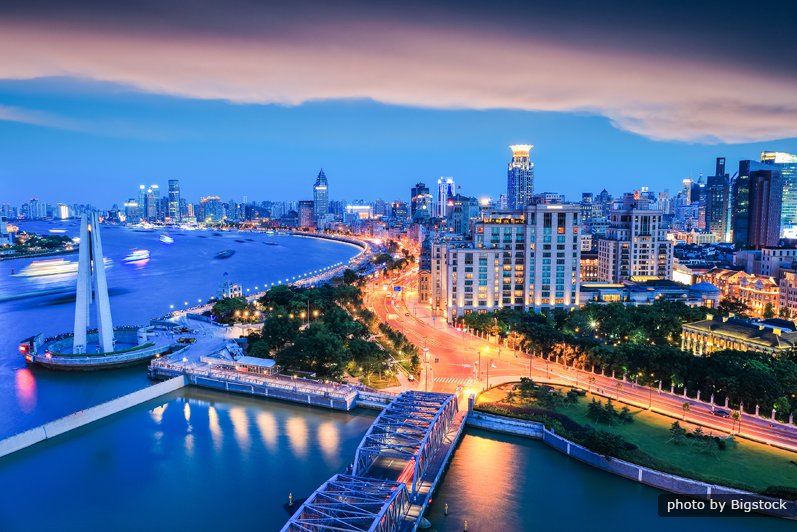 As the most extensive base of China's industrial technology, largest financial and commercial center, and the most imperative seaport, Shanghai is a tourist magnet, where thousands of visitors flock every year, armed with extensive planning, a hefty guidebook, and a sense of adventure, to experience its exquisite cultural symphony.
If you are looking for an excursion to shanghai, here's an itinerary that elucidates the most breathtaking and popular sites in Shanghai:
Best Time to Visit Shanghai
The two most prudent periods to visit Shanghai are from March-May and September-November because the moderate temperature allows travelers to enjoy outdoor activities. Mid June to Mid July is the rainiest season in Shanghai, so prepare to lug along your rain gear if you are travelling during this period.
The temperatures can rise to a staggering 40 in July and August and the stifling weather might make your jaunt unpleasant. Similarly, though it seldom rains, the cold and damp winds of winter are hard to grasp with.
The peak tourist season, and also the most cost ineffective, comes during the Chinese New Year, and the weeklong vacation starting on the international Labor Day (1st May) and the national day (1st October). If you visit Shanghai during these periods, be prepared to be encountered with enormous throngs at the airport, shopping zones, tourist attractions, hotels, and restaurants.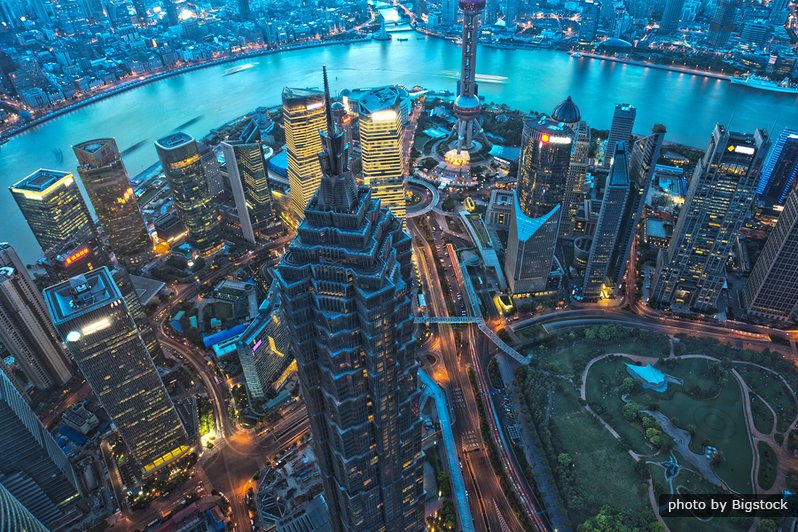 How to Get to Shanghai
By Air: If you travel to Shanghai by Air, there are two international airports:
Shanghai Pudong International Airport: Shanghai Pudong International Airport is the primary and the largest international airport serving Shanghai.It is located in the in Pudong New District; approximately 30 kilometers (18 miles) east of downtown Shanghai, but the Maglev train would get you to your destination in a mere 8 minutes!
Hongqiao International Airport: Hongqiao International Airport is the major domestic airport in Shanghai, with only limited international flights. It is located in the western suburbs of Shanghai, approximately 13 kilometers (8 miles) from the city center.
By Train: If you aspire to take on your expedition via train, Shanghai is the hub of China's railway network and incorporates 4 large Train stations. Trains run from Shanghai to all the major cities of China, including Xi'an, Beijing, Harbin, Urumqi, Lhasa,and Guangzhou.
Public City Transport: Shanghai's underground transport service would surely get you within a block of most spots. It is also much easier to comprehend and use than the plethora of bus numbers, with their intricate web of routes. Shanghai is also abundant in taxies, except during the peak tourist period, and most drivers can even e relied upon to converse in English.
Private Transfer Service: China Highlight's private transfer service offers chauffeured service as an expedient and opulent alternative to public transport. These Private tours provide fully accommodated vehicles, suited to your group of companions, along with an English speaking driver and a well-informed guide.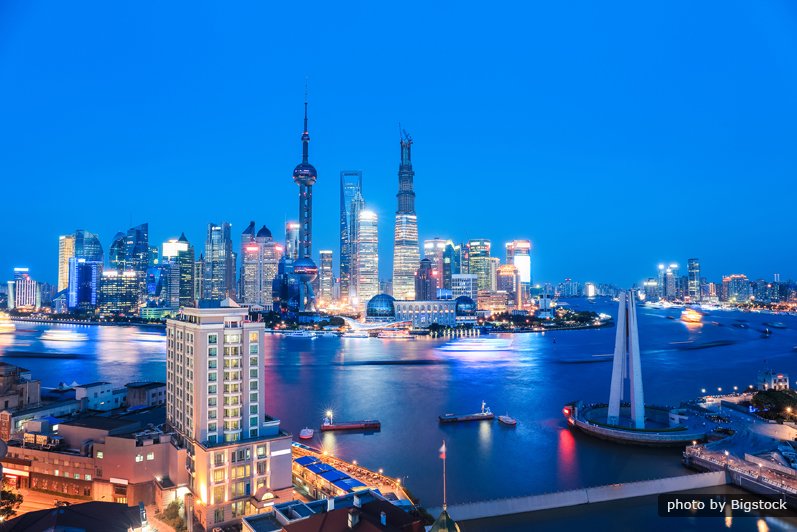 What to See in Shanghai
The Oriental Pearl TV Tower
This revolving Tea house is a Shanghai Icon and the ultimate sightseeing platform, reaching up to a commendable height of 486 meters. It is the third tallest radio and TV tower in the world, and the greatest structure in Asia.
Standing up on the skyscraper allows you a panoramic view of the Huangpu River and Bund, the emerging new modern Shanghai, as well as a bird's eye view of the magnificence of Shanghai. Especially at night, the view is mesmerizing and leaves one in awe. However, make sure that the visibility is good, otherwise paying for the observation deck might not be worth it. Time needed: 3-4 hours
The Bund is one of the most popular tourist spots in Shanghai. Here, you can have a peaceful time, taking in the architectural beauty of the place, which is a hybrid of Greek, Renaissance and Baroque architecture.
To make sightseeing pleasurable, there is walkway, built on top of a retaining wall, which is 771 meters long, adorned with beautiful tiles and interspersed with lighting and flowerbeds. Have a stroll along the waterfront at night to enjoy the wondrous views, the smells, and the sounds of the old "wall street" in Shanghai. Time needed: 1-2 hours
The Yu Garden undoubtedly has an exquisite layout and here you will find a number of specialty shops and also some snack and tea houses, set in a garden which has been designed in the Mandarin Suzhou Style from the Ming Dynasty.
It is a great place to relax, have a cup of tea and relive the city's history. Located in the center of Shanghai's old city, Yu garden was used as a private garden in the Ming Dynasty, around 400 years back.
Among the plethora of attractions in the garden, painting exhibitions, stone exhibitions, flower exhibitions, lantern exhibitions, and tea ceremonies, mostly fascinate tourists. Time needed: 2-3 hours
Originally part of the French concession, Tianzifang is an old lane, named by a famous Chinese painter after his own name, that has been converted in to a tourist café and shopping area.
The area is a titillating labyrinth of narrow alleys, perfect for an early stroll, and purchasing authentic handcrafted souvenirs. Tianzifang hosts a plethora of art shops where you can see awe inspiring photos and pictures, while enjoying a quiet cup of coffee.
However, the prices are quite high in the area. Try to bargain before buying something and you might be able to pay than what's on the price tag. Time needed: 2-3 hours
The market houses an assortment of stores that sell souvenirs and traditional Chinese arts and crafts, such as Chinese medicine, chopsticks, silk umbrellas, fans, bamboo and rattan furniture, walking sticks, pottery, and goldfish. Some parts of the market have been converted in to an indoors mall.
The scrumptious cuisine is the main highlight of the market, with restaurants and vendors selling local delicacies, such as pigeon egg, Xiao long bao, spicy cold noodles, and dumplings, being the all time favorites. Time needed: 3 hours
Shanghai Museum has been situated in its current location (near the People's square in the city center) since 1996, and is considered China's first state-of-the-art contemporary museums. This large scale museum is the Mecca of Chinese cultural relics and ancient art, with a collection exceeding 120,000 pieces.
The collection includes china-wares, paintings, calligraphies, and bronzes. The museum is free of charge and attracts both art connoisseurs and people who are new to the topic! The earlier you arrive at the museum, the quieter it would be. Time needed: 1-2 hours
Built in 242 AD during the Song dynasty, the temple is the only authentic temple in Shanghai. Most of the buildings in the temple are reconstructions of the original, but their essence and architecture have been diligently preserved. Located on the outskirts of Shanghai, the temple allows you to delve in tranquility before returning to the bustle of the city. Time needed: 1-2 hours
Nanjing Lu (Nanjing Road)
Nanjing road is the most famous shopping area in Shanghai, offering a myriad stores and restaurants. The area is sprawling with tourist, business people, and all sorts of touts selling all types of services, from selling fake watches to offering spa massages. This bustling area is always teeming with energy and gives a fair idea of the population of Shanghai. Time needed: 1-2 hours
Located in the Changning area of shanghai, the Shanghai zoo hosts more than 6000 wild animals, of which 620 are a rare species. In addition to the Chinese Panda, blossom peacock, golden monkey, south china tiger, the zoo is also home to international animals, such as African Chimpanzee, Australian kangaroo, giraffe, and North Pole penguin.
Apart from a staggering animal collection, 1, 000, 00 trees of around 6000 types are also planted in the zoo. A lawn with an area of 100,000 square meters makes a wide and comfortable zone for visitors. Time needed: 2-3 hours
Built in 1911 in the style of the song dynasty, the temple is active and is home to an estimated 70 resident monks. Bright saffron yellow walls, upturned eaves, and symmetrical courtyards and halls, make it readily identifiable.
The main tourist attraction is the 1.9 meter high white Jade Buddha statue, embellished with jewels, installed in the year 1882. Alongside the temple is a branch of the Antiques and Curio Store, which sells miniature sandalwood gongs and drums, replicas of the large ones used in religious ceremonies. Time needed: 1 hour.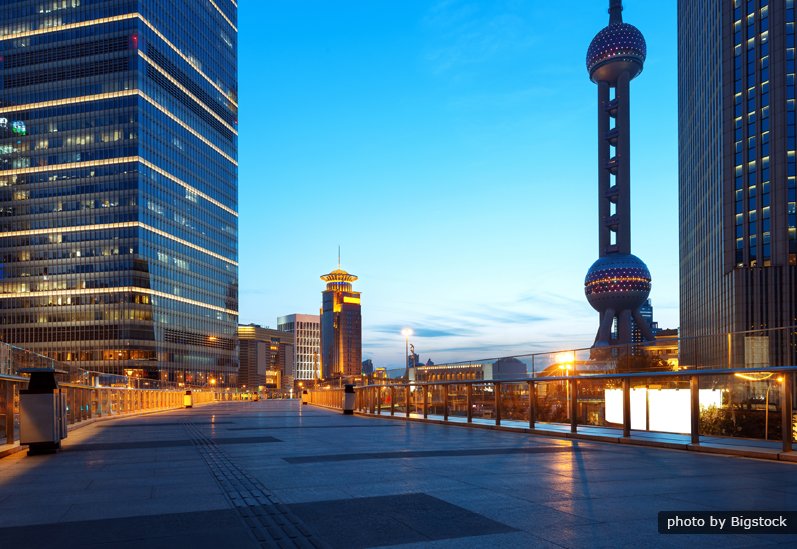 Best Places to Stay in Shanghai
Shanghai is one of the greatest finance, economic, shopping, and trade centers in the world, and thus the hotels are in high demand in the city. Here are some of the best accommodations the city has to offer, based on their rankings on Trip Advisor:
Best Five-Star Hotels:
The Puli Hotel and Spa Shanghai (3rd)
The Peninsula Shanghai (6th)
Waldorf Astoria Shanghai on the Bund (2nd)
Best Four-Star Hotels:
Hotel Indigo Shanghai on the Bund (9th)
Grand Central Hotel Shanghai (25th)
Best Boutique Hotels:
The Yangtze Boutique Shanghai (26th)
URBN Hotel (61st)