Why Book with Us
High Service Standard

Ticketed at the first within pre-sale period.

Fetching Freely

Fetch the tickets at any train stations or agencies.

Worry-free Refund

Refundable three hours prior to train departure

Convenient Payment

Pay easily through Paypal and credit cards

Quick Reply

1-on-1 real person standing by 24/7
China Train Types
In China, trains are categorized by service and speed. Different letters indicate different types of the train. See more of Train Types in China.
G-Trains (high-speed trains) and D-Trains (bullet trains) are currently the newes, fastest and most comfortable trains in China, with a speed of over 180km/h. The operation of Beijing Shanghai High Speed Trains shorten the travel time between the two cities to 5 hours only.
Z-trains, T-trains and C-trains with a speed of 120km/h - 170 km/h are express trains in China. These trains rank top among the most-valuable trains for time-saving, cost-saving as well as a selection of seats.
K-trains are slower than Z-Trains and T-Trains. It stops at more stations and runs to some less famous counties in China. Trains with numbers only are not recommended as they are the slowest and poorly-equipped.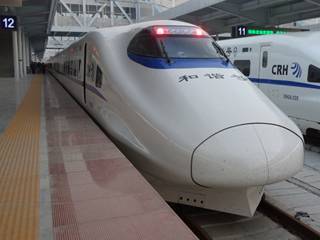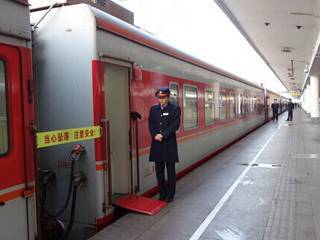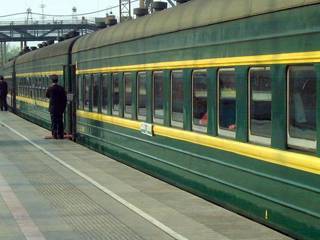 China Train Seats and Classes
China Train tickets fall into several main classes and vary according to different types of trains.
See more of Categories of China Train Ticket. You are recommended to book a business-class seat or first-class seat on a short-distance train ride.
For a long-distance and even over-night train ride, a soft-sleeper or deluxe-sleeper is highly-recommended for a comfortable journey.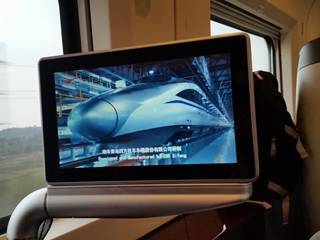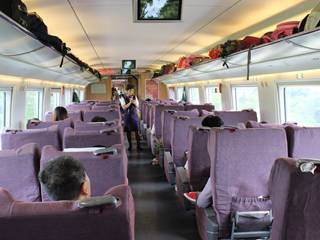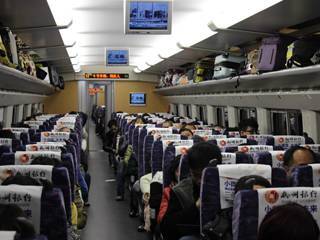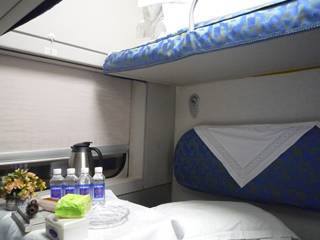 Information on a Train Ticket in China
When you read a ticket, please pay attention to the Chinese character and pinyin after a place name. Directions: north, south, east, and west are printed in pinyin on tickets instead of English, respectively Bei, Nan, Dong, and Xi. For example Beijing South Railway Station will be printed as Beijing Nan () on a ticket (see the second ticket below), Beijing East is showed as Beijing Dong (), Beijing West (Beijing Xi, ), and Beijing North (Beijing Bei, ). Please make sure you are going to the correct train station. How to Read a Train Ticket?