As the first gorge in the Three Gorge area , Qutang gorge is not only famous for its beautiful sight but also there is a cliff named Chalk Wall , which is several hundred meters wide and several dozen meters high, completely covered with carved inscriptions dating from the Song Dynasty 1,000 yeas ago.
All the inscriptions were carved in different styles of Chinese calligraphy , including seal characters, official script, regular script and running hand. Among all the inscriptions there is the eulogy on the Virtues of Revival of the Song Dynasty , an essay of over 980 words written by the Southern Song calligrapher Zhao Gongshuo. The total essay covered a space of 4 meters high and seven meters wide. It is really an amazing and marvellous piece of calligraphy work from ancient China.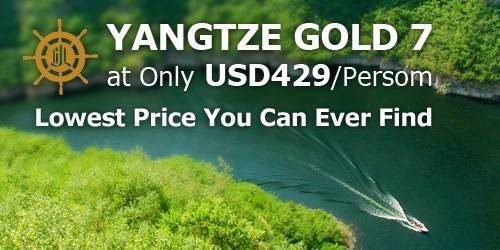 Actually , as soon as the cruise ship enters the Qutang Gorge, what people see at the first sight are four large characters carved on the cliff. They are 'Kui Gate' and 'Qutang Gorge', both of which refers to the name of this place. The two characters of 'Qutang Gorge' were written by Zhang Boxiang, who was from the Qing Dynasty over 400 years ago, and each measured 1.70 meters in width. They are forcefully written with matured elegance. The two characters for "Kui Gate" are written by Liu Xinyuan. They are in the style of the official script of' the Han Dynasty combined with the characteristics of the tablet inscriptions of the Northern Wei Dynasty. All of these inscriptions are the best works of Chinese calligraphy. There are another two inscriptions by patriot general Feng Yuxiang at the beginning of the 20th century. One of them reads, March out of Kui Gate and Wu to drive out the Japanese invaders. As at that time China wad invaded by the Japanese troops and the general was working hard with other Chinese to resist the invasion.
These inscriptions on the cliff are very good materials for the visitors who are interested in Chinese calligraphy. While enjoying the beautiful sight at Qutang Gorge, in the meanwhile, appreciating the magnificent works like these must be a lot of fun for tourists.
Information accuracy:
We try to make the information on China Travel accurate when we write/edit it. If you find any outdated information, please inform us.