Chongqing Renmin Park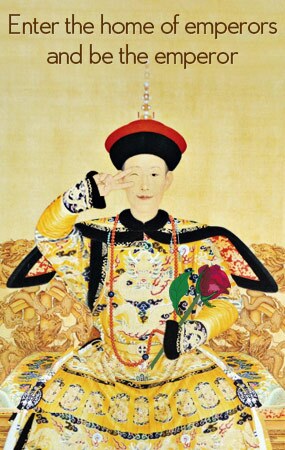 Chongqing Renmin Park is located in the downtown area of Yuzhong District, about 200 meters from Jiefangbei. Occupying an area of 240 acres, it is the main thoroughfare to connect the two parts of the city. It was first completed in October 1929, and then opened to public named as "Central Park" (Also Known as "Zhongshan Park"). After the liberation of China, it was renamed as Chongqing Renmin Park.

In addition to the walls, gates, kiosks, caves, water rockeries, flower beds and bird cages, the park also provides the facilities like Chess Rooms, Tea Houses and many other public places for entertainment. In the park, you can enjoy sightseeing of millions of kinds of trees, hearing the bird's songs, smell the fragrant flowers; you can find the serpentine course of stone roads decussated with stone staircases. It is an ideal place for relaxation, entertainment, exercising, drinking tea, and going for a walk in the noisy downtown. It is just like the "Oasis" in a desert.
Solo Adventure Tips:
Location:

No.1, Park Road, in the downtown area of Yuzhong District
How to Get There?

Take No. 601, 405, 465, 114, 866, getting off at Jiefangbei.
Ticket Price:

free
Opening Hours:

8:00 to18:00
More Tips:

The park boasts a unique geographic position. It is very quiet, suitable for people who enjoy quietness.
Our local experts are always ready to create you a hassle-free tour. Get an authentic experience by contacting one of our travel advisors.