Ciqikou Old Town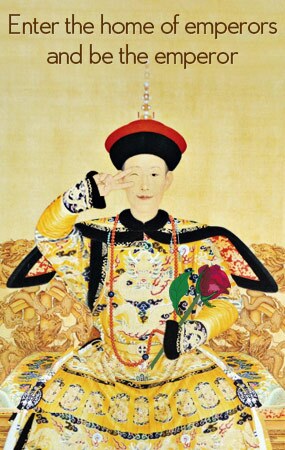 Ciqikou Old Town is located near the Jia Ling River close to its confluence with the Yangtze. Ciqikou Old Town was earlier called Long Yin and is spread over an area of around 1.2 sq km.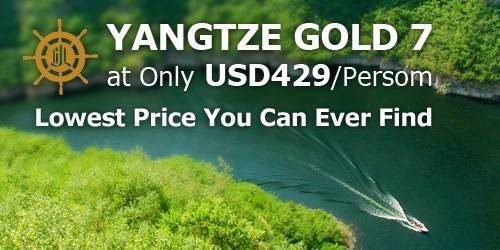 Things to Do
Introduction
Ciqikou Old Town is perched on top of a hall and overlooks the beautiful Jialing River. Also known as the Porcelain Village, the Ciqikou Old Town dates back to the Ming Dynasty. The local residents here still follow their traditional culture and life. They are unaffected by any modern influences. Here visitors will find smaller stores for groceries, craftwork, supply of seeds, roasted nuts, traditional drugstore, photography supplies and horologists. There are several restaurants and teashops.
Traditional Houses
Most of the houses in Ciqikou Old Town date back to the Qing and Mind dynasties when some of the Chinese architectural masterpieces had been created. These two or three storied houses are timber and bamboo constructions. Blue pillars and bricks set off the pure white walls which contrast then with the vermillion lattice windows and doors. Black lanterns and tablets decorate the gates and provide a traditional and authentic appearance to the houses.
The Main Attractions
In the Ciqikou Old Town, the three main attractions are the Shu embroidery workshops, artist studios and tea bars. There are over 100 tea bars in the village and each has its own characteristics. Here visitors can talk to the locals and learn more about their traditional culture. The ateliers are where visitors will be able to see the work of local artists and is very interesting.
It is often believed here that if a place is beautiful, it will attract more artists. The quality and workmanship of the artists here is impressive. It is interesting to observe the artists recording their local scenes with dedication and skill. It is also a great place for souvenirs. The Embroidery Workshops Another major attraction in the Ciqikou Old Town is the Shu embroidery.
There are several local workshops in the village and this craft is popular throughout the country. The skill of local women here is unsurpassed and interesting to watch. Visitors can visit one of these embroidery workshops to get the rare opportunity of the local ladies working on this ancient craft as well as purchase a valuable souvenir to remind them of their trip to Ciqikou Old Town.
A Cultural Experience
Ciqikou Old Town is a cultural experience in itself. The village is home to several great restaurants and eateries and visitors would be spoiled for choice. Some of the local dishes here include JiaoYan Huang Sheng, Qian Zhang Pi and Mao Xue Wang. These are authentic local dishes that are made with fresh local ingredients and are worth trying when you visit Ciqikou Old Town. When you visit Ciqikou Old Town, it would be a unique experience.
The local residents in Ciqikou Old Town dedicate themselves to their traditional life and their culture. They are friendly and welcoming and are always eager to talk to visitors about their way of life. Throughout the village there are various ancient buildings and residences that are considered to be architectural masterpieces. Thousands of people visit this location every year during the Spring Festival. The temple fair here is very busy, colorful and interesting to observe since it involves various traditional rituals, local food and great photo moments.
Solo Adventure Tips:
Location:

at the bank of Jialing River, Shapingba District, Chongqing City
How to Get There?

It takes about 7 yuan to take a taxi there. It takes about 10 minutes and 1 yuan to take No.220 bus to the town.
Ticket Price:

free
Opening Hours:

all day
More Tips:

The best way to experience this ancient town is walking at leisure so that you can get a more understanding of Chongqing's culture.
Our local experts are always ready to create you a hassle-free tour. Get an authentic experience by contacting one of our travel advisors.