Jinyun Mountain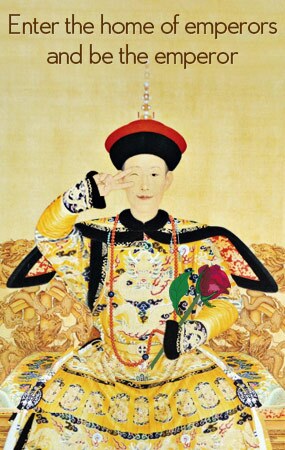 There are nine peaks in Jinyun Mountain. From north to south is the Zhaori Peak, the Censer Peak, the Lion Peak, the Juyun Peak, the Yuanxiao peak, the Lotus Peak, the Pagoda Peak, the Yujian Peak and the Xizhao Peak. Among them, the Xizhao Peak is the highest, with a height of 1050 meters above the sea level. The Lion Peak is the most steep and spectacular. The rest peaks each have their own characteristics. Jinyun Mountain is a state natural reserve. It is located in the bank of the Wentang Gorge, the Jialing River in the Beibei District. The mountain in the anticline, formed in the Yanshan Movement 70,000 years ago was called "Bashan' in ancient time. White clouds hang over the mountain. It looks like fog but not fog; it looks like smoke but not smoke. It's a splendid scene. The morning and evening glow and cloud were a riot of color.  Ancient people said, "More red and less white is Jin", so it was called "Jinyun Moutain'. Jinyun Mountain, the Three Small Gorges in the Jialing River and the Diaoyu City in Hechuan are all set as state tourist attractions.

 Scenic Spot
The Jinyun Temple was firstly built in Jingping Year (A.D.423) of the Southern Dynasty. After that, it has been called "Xiangsi Temple", "Chongsheng Temple", "Chongjiao Temple" and been bestowed by emperors of various dynasties. The temple has been running a school since ancient times, so it was also called "Jinyun College". There are 24 surviving Buddhist lection which were read by Songtaizong( a emperor of the Song dynasty). The basso-relievo of pig changing into dragon on the wall of the temple is the cultural relic of the Six Dynasties. It's said that half-body stone status of Uranus unearthed were works of the Liang or Northern Zhou Dynasty.
Solo Adventure Tips:
Location:

How to Get There?
Take a bus or special bus-line in Chongqing's urban city to Beibei, and then change buses to the Northern Hot Spring. Take a bus or ride a horse up the mountain, or take a cable car from the Jingangbei directly to the top of Jinyun Mountain. Or travelers can take the special tourist bus of Jinyun Mountain at the Chaotianmen Square.
Ticket Price:

Opening Hours:
From 8 a.m to 6 p.m
More Tips:
1.It takes bout one hour to climb up the mountain by foot. There is a North Hot Spring at the foot of the mountain. 2.The best time for traveling: Four seasons in a year are all suitable. But a rainy day isn't a good choice, so you'd better check the weather before setting out.
Our local experts are always ready to create you a hassle-free tour. Get an authentic experience by contacting one of our travel advisors.