North Hot Spring Park is situated in Beibei District, neighboring Jialing River to the north and Jinyun Mountain to the south. It was formerly a Hot Spring Temple, completed in the Southern Dynasties (A.D. 423). It was renovated in Ming Dynasty (1432). In 1927 its name was changed to North Hot Spring Park.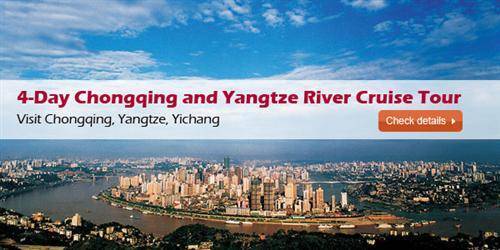 The park was designed according to the natural physical terrain. You can enjoy the scenery of emerald green bamboos, lush green forests, as well as mountains and waters. Moreover, you can watch peculiar scenic areas in the park. The Guansheng Temple is the gate of temple in the Hot Spring. At the back of the temple, there is a small pond filled with spring water. The Buddha Temple has one special Buddha statue of the Ming Dynasty. Kwan Yin Temple is mainly supported by stone pillars and its roof is covered by iron tile. It is well known as "iron-tile temple".

The park owns 10 small hot springs that flow more than 5,675 tons of water everyday at the temperature of 95 F to 34.6 F. The water of springs contains weak sulfuric acid-alkaline spa that is good to the skin and joints. It is said that it can attenuate some gastrointestinal diseases. As the tourists you can have a comfortable bath in the hot spring.
Solo Adventure Tips:
Location:

No.196 Suanyuan Road Beipei District
How to Get There?

First you can get No.25 Bus,No.252 Bus,No 253Bus No.254 Bus,No.255 Bus to Beipei,then get nonstop to North Hot Spring
Ticket Price:

30RMB-200RMB/person
Opening Hours:

More Tips:

Information accuracy:
We try to make the information on China Travel accurate when we write/edit it. If you find any outdated information, please inform us.