Stilwell Museum, Chongqing's cultural relic reserve unit, lies on No.63 Jialing New Road, 15 kilometers to the urban area. It covers 5,000 square meters. Its main structure is a two-storey building with a basement, which was used to house distinguished government guests during the Anti-Japanese wars. At the beginning of 1942, General Joseph Warren Stilwell, a four-star U.S. Army general, acting under the orders of American President Franklin Delano Roosevelt, arrived in China to assume the position of Commander-in-Chief of Allied Forces in the China-Burma-India theater. General Stilwell resided here at that time, and returned to the U.S. on October 21, 1944.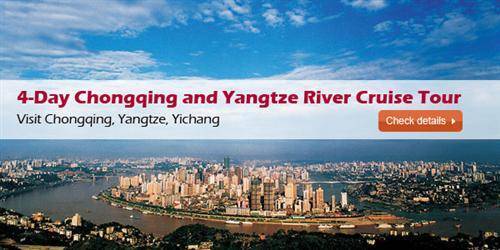 With the aid of General Stilwell, the Chinese people won the War of Resistance against the Japanese invaders. To commemorate General Stilwell's help, the local government of the city of Chongqing renovated the general's former temporary residence in Chongqing, and opened it to the public, as Stilwell Museum, in 1991. The Museum mainly exhibits the historical materials, data and pictures concerning General Stilwell and his mission in Chongqing, such as information about the famous WWII Flying Tigers and their valiant effort to resupply the combined Chinese and Allied forces inside China, via the so-called Hump Route - or the dangerous aerial route over the Himalayas - when the Japanese had interdicted the overland Burma Road route.
Stilwell Museum is located near Jialing River and Goose Neck Park. It is a perfect place for a tourist!
Solo Adventure Tips:
Location:

No.63 Jialing New Road of Liziba Yuzhong area
How to Get There?

Take No. 215 and 265 buses to get to the museum.
Ticket Price:

5 yuan per person
Opening Hours:

9:00AM to 17:00PM
More Tips:

This meseum's unavailable in January&February
Information accuracy:
We try to make the information on China Travel accurate when we write/edit it. If you find any outdated information, please inform us.