Wulong Fairy Maiden Mountain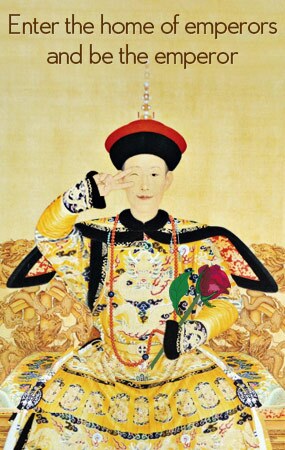 The Wulong Fairy Maiden Mountain Scenic Spot is a national geological park, as well as a state-level forest park. It is located within the Wuling Mountain Range in eastern Chongqing, with the River Wujiang serving as a natural barrier gushing round the mountains' feet.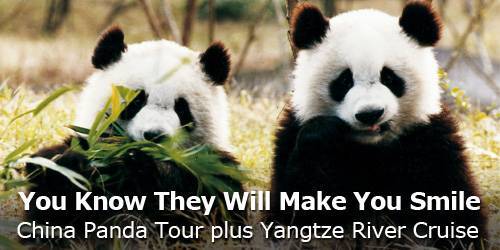 Fairy Maiden Mountain is 2,033m above sea level, possessing a forest area of 330,000 mu (1 mu equals approximately 0.0667 hectare), a natural prairie of 100,000 mu, and an average summertime temperature of 22°C. With uniquely charming mountain grasslands south of Yangtze River, a rare example of dense forest snowfields in southern China, and a beautiful landscape of green forests and vast pastures, it has the reputation of being the no.1 pasture in southern China, as well as the "Orient's Switzerland". Its graceful and charming view of forest steppes marks it out from Chongqing. Nature has bestowed Fairy Maiden Mountain with the distinct advantage of being a suitable place for seeing flowers in the spring, enjoying coolness in the summer, observing the moon in the autumn, and going skiing in the winter.

Its immense forests, unexpected peaks, pastures and snowfields are known by tourists as Fairy Maiden Mountain's "four wonders", all of which hold great potential for paintings and poems. This justifies its nickname as "earth's garden of Eden".

Introduction

Fairy Maiden Mountain National Forest Park is one of Chongqing's top 10 tourist attractions, a featured holiday resort, and part of the Wuling Mountain Range located on the north bank of the River Wujiang in Wulong County. Transportation links in the area are convenient and fast, with the urban area of Chongqing just a one-hour drive from Wulong County.

Covering an area of 8,910 hectares, the Fairy Maiden Mountain National Forest Park has an average altitude of 1,900m, peaking at 2,033m. With uniquely charming mountain grasslands south of the Yangtze River, rare dense forest snowfield in southern China, and beautiful green forests and vast pasture landscapes, it is known by some as the "Orient's Switzerland".

Standing in a "giant natural oxygen bar" made up of a 330,000-mu forest and a 100,000-mu pasture, a slight coolness penetrates visitors' skin upon arrival and taking a deep breath of the fresh pastures. Horse riding, arrow shooting, kite flying, karting, SUV driving, paragliding and grass skiing are among just some of the many activities on offer that comprise the melody of daily life on this extensive patch of grassland.

Snow-Covered Landscape

The Snow-Covered Landscape is the best site at Fairy Maiden Mountain. In winter, when average daily temperatures fall below zero, the boundless forests and vast grasslands are blanketed by snow, which offer a holy and lucid perspective of the whiteness of the snow and its effect on the mountains. Pine trees covered with snow crystals and frozen waterfalls draw huge appeal from visitors. At this time each year, Fairy Maiden Mountain genuinely becomes the premier tourist resort for sports and leisure in this area. The first Immense Forests and Vast Grasslands Tourism Festival held in Wulong Fairy Maiden Mountain gives winter tourists in Chongqing the opportunity to appreciate the enduring glamour and thrilling romance of winter sports without needing to travel too far.

In wintertime, Fairy Maiden Mountain is wrapped with beautiful white snow, making for excellent grass skating, snow gazing and lamb roasting conditions on the snowfields. Drinking in the wind is also an interesting and fun experience. In summertime, the park's climate is moist and pleasant, when the wind is low, the vast forest becomes cool and refreshing, making it the perfect destination for recreation, holidays and escaping the summer heat. The mountain grasslands are the main attraction in the area, due to its graceful and alluring views and western-European pastoral features, which have earned it a reputation among tourists as "the prairie park" and "south China's no.1 pasture".

Following investment of RMB 30 million, an artificial ski slope was built at Fairy Maiden Mountain, covering an area of 120,000 m2. It also includes a 3,000 m2 modern and equipped reception hall as well as a 10,000 m2 parking lot. Each of the four ski runs is equipped with pulling cables. Each ski run is 65 meters long, with an average length of 500m and a maximum slope of 12°. Tourists can select between the elementary and intermediate ski runs according to their own interest and skiing ability. The whole site can hold up to 1,500 visitors, including skiers and people that just wish to play in the snow.

Snow sports at Fairy Maiden Mountain include skiing, snowboarding, snow cubing (snow loop) sledging, snow sedan, slate skiing, snow boating, snow motorcycling, and snow biking, among others, enabling visitors to truly appreciate the passion and meaning of "carnival weeks in an authentic forest and snow land". The completion of the skiing site at Fairy Maiden Mountain marks China's largest mountain skating and grass skating ground located, as is located at the lowest altitude for such projects. The opening of this project quickly eliminated the disappointment at Chongqing's previous lack of snow sporting facilities.

Fairy Maiden Mountain

Fairy Maiden Mountain was originally known as Long-an Mountain. In Tang Dynasty, an eminent monk from Shaanxi came here and settled in a thatched cottage. Following this, his devotees built a temple for him on this mountain, by hand, and named it Long-an Temple. The story behind the name Fairy Maiden Mountain, separate from its original name, is associated with legend. Most likely during the Song Dynasty, there lived a kind and honest old lady with her industrious and frugal daughter-in-law. The old lady was always willing to take good actions and offer help to others while her daughter-in-law picked herbs and did the farming and weaving. One day, the old lady fell after suddenly fainting. When she came to, but saw nothing except darkness, she had been totally blinded. To cure this lady's eyes, her daughter-in-law went up the mountain, and looked for herbs each day. Following a long day of searching, one day she was so tired and so rested under a big tree. She was just about to close her eyes when she faintly saw a young pretty girl holding a large scarlet peach walking towards her with a big smile. This girl said to her, "take this peach home to your mother-in-law. Her eyes will be cured if she eats it." Surprised and excited, she opened her eyes at once, but the girl had already disappeared. Indeed, after taking just one bite of the peach, the old lady felt heat all over her body and her eyes swelled. A moment later, she could see again, and her sight was clearer than before. People say the kind-heartedness of the old lady and the strength of the daughter-in-law's filial obedience touched the fairy maiden, a figure responsible for helping people in distress. In order to show respect to this fairy, people changed the mountain's name to Fairy Maiden Mountain, and Long-an Temple was also renamed Fairy Maiden Temple.

Fairy Maiden Temple is comprised of three halls, each of which has an archway facing south. Built on the mountain, the temple has grey-bricked walls, glazed tiles, carved beams and painted rafters, full of power and grandeur. Written on the gate of the temple are three Chinese characters, namely龙安寺 (Long An Si – these are the Chinese characters for Long-an Temple). On the gatepost is a carving which reads "a divine site over four dynasties; a magnificent spectacle of three Chu States". It was written by calligrapher He Shaoji during the Qing Dynasty. Behind the gate sits Emperor Wu Temple, in front of the gate stand a pair of stone lions, and inside of the temple is a statue of Guan Yunchang. The central hall is the Hall of Goddess, to the left and right of which are East Hall and West Hall. The Fairy Maiden Mountain Record tablet is hung at the front of East Hall. In the four inner walls of this hall, inscriptions by officials and visitors of past dynasties can be found. In the West Hall, there are places for monks to sleep and resting rooms for visitors, while the inner walls have the Eight Immortals Embossment, completed with exquisite craft. Outside the West Hall, there are two ponds. One is the Free Life Pond, the habitat of a tortoise as big as a cup whose shell is engraved with the four characters of "Chang Sheng Bu Lao (meaning longevity)". In the other is Swan Pond, which has not dried up despite many long droughts. According to legend, Swan Pond automatically produces oil, salt and five cereals. The Rear Hall is the founder's hall. On the mountain, there is a slope called Horse-Riding Ridge, so named after Northern Expedition leader Tang Shengzhi visited here once on a horse.
Solo Adventure Tips:
Location:

Wulong County, Chongqing City
How to Get There?

Train: 8 daily trains from Longtou Train Station

Bus: Chaotianmen Station is open throughout the day

Driving: Yuyi Super Highway (120 km) and Changfu Super Highway (68 km of highway) along the River Wulong
Yuxiang Super Highway (130 km), Wulong County Town
Boat: From Chaotianmen, past Wujiang River Gallery to Wulong
 
Ticket Price:

Opening Hours:

More Tips:

Our local experts are always ready to create you a hassle-free tour. Get an authentic experience by contacting one of our travel advisors.