Dali Weather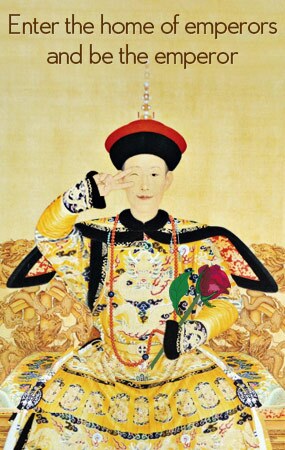 Overview
 
Dali is located in low latitude, enjoying a plateau monsoon climate, with inconspicuous seasonal variation and small annual temperature difference. There is no distinct hot summer or bitter winter, with the annual average temperature ranging from 12.2℃ to 28.9℃. The weather is like spring all the year round. The coldest weather falls in January with the monthly average temperature of 8.7 ℃ and the hottest weather falls in July with the average temperature of 20.1 ℃. Dali enjoys abundant sunshine, with the annual average sunshine duration of over 2,200 hours and the annual average rainfall of about 1,000 mm. The temperature difference between the day and night is very large, averaging 15 ℃ to 20 ℃.
Dali has distinct dry and wet seasons, with dry winters and rainy summers. The rainy season mainly concentrates from May to October. From November to the following April, the precipitation accounts for 5% to 15% of the total. From May to October, the rainfall accounts for 85% to 95% of the total. Due to its complex geographic and geomorphic conditions, vertical difference in climate is obvious. The temperature varies with sea level elevation, the higher sea level elevation, the lower temperature. On contrary, the rainfall is characterized by the increase with higher elevation.
Best Visiting Time
As the weather is like spring in Dali all the year round, it's suitable for visiting throughout the year. The best time for traveling to Dali is from March to October when the weather is the most comfortable and the scenery is at its best. During March and April, various festivals and grand meetings of the Bai Nationality are held are held, offering authentic ethnic performances with unique ethnic customs. Due to its evergreen plants and beautiful followers in full bloom, spring ranks as a good period for traveling to Dali, visiting Dali Ancient City, climbing Mt. Cang or touring Erhai Lake. Besides, during the period of late summer and early autumn, the temperature may drop greatly after the rain. So, make sure to bring some warm clothes while traveling in this period. If traveling in winter, it will be a little bit cold and many tasty snacks may be missed.
Avoid Domestic Peak Traveling Periods
It is strongly suggested that tourists should avoid peak traveling periods in China, when there are numerous Chinese people traveling, bringing inconvenience to tourists. The peak traveling periods include some traditional Chinese Festivals, including New Year's Day (January 1st to 3rd), Spring Festival ( late January or early February), May Day( May 1st to 3rd) and National Day holidays( October 1st to 7th).
Our local experts are always ready to create you a hassle-free tour. Get an authentic experience by contacting one of our travel advisors.