Drum Tower
Drum Tower, which is 18.33 meters long from east to west, 14 meters wide from north to south, and 20meters high, is located in the cross road of south Danan Street. It was built in Ming dynasty and underwent several renovations during the Qing dynasty.
This building has three storeys. The first storey is built of bluestones, and the second and the third storey are built of wood and bricks. Around the main body of the tower, there is a wooden corridor on each storey for people to overlook the scenery near the tower. At the top of the tower, there is a huge drum. In ancient time, this drum was used for telling time for people at nights. And of cause the name of this tower is got from the huge drum in it.
Decades years ago, each wall of the tower was hung with plaques. Like many traditional plaques of China, these plaques were written with lucky words.  It is a pity that these plaques didn't exist any more.
Because of its historical value, in 1966, it was regarded as a value historical site under the special protection of the local government.  The tower was repaired again In 1978 and In 1985, it got painted all around. From then on, it has been restored its original condition-old-fashioned, grand, and majestic.
Location:

Drum Tower is located in the cross road of south Danan Street.
How to Get There?

No.4 bus
Ticket Price:

5 RMB
Opening Hours:

during the day time.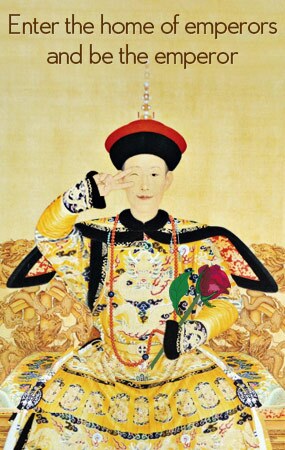 For an authentic travel experience, contact one of our travel advisors. Our local experts are always ready to create a hassle-free tour for you.