The lake lies at the foot of the Mingsha Sand Dune and is named for its shape. It is about 100m long and 25m wide, and has fish and water weeds that are said to be good for the health. The area is often hit by windstorm, which drives up sand to shut out sun-light. Interestingly enough, however, for hundreds of years people have never seen the spring filled up with or covered by sand.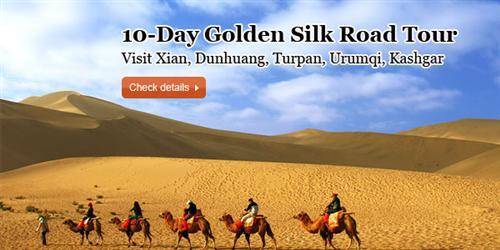 Information accuracy:
We try to make the information on China Travel accurate when we write/edit it. If you find any outdated information, please inform us.