Located on the East Yangguang Road, Dunhuang Museum covers an area of 2400 square meters. It is a local museum for keeping the cultural relics that were unearthed in the Dunhuang area. Now there are over 4000 historical items housed in the museum. The museum is divided into four exhibition halls.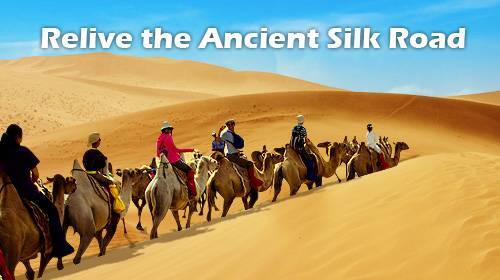 In the first hall, the main exhibits are the documents found in the Cave 17. In the second hall, the exhibits are the cultural relics mainly including steles, stone towers, pottery tripods, tomb guards, lotus brick and unicorn brick, which were unearthed in Dynasties such as Han, Jin, Sui and Tang. Unicorn brick is the most precious one among them for the high relief makes the unicorn extremely lifelike. In the third hall, real objects such as silk, brocade, and muslin are exhibited, providing sufficient evidence for Silk Road. And in the forth hall, the wooden slips of the Han Dynasty and iron weapons are also exhibited, supplying valuable materials for the researches on the economic, cultural and political exchanges between China and western countries.
The exhibits in the museum do not only reflect the prosperity of the old Dunhuang but also leave valued materials for the later researches.
Solo Adventure Tips:
Location:

It is located on the East Yangguang Road in Dunhuang City.
How to Get There?

Since it's located in the urban area, you can go there by taxi or on foot.
Ticket Price:

15 yuan
Opening Hours:

08:00-18:00
More Tips:

Information accuracy:
We try to make the information on China Travel accurate when we write/edit it. If you find any outdated information, please inform us.