Mingsha Sand Dune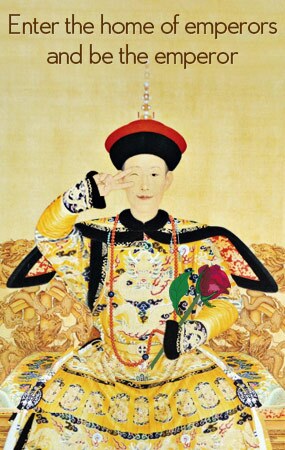 The Mingsha Sand Dune is 5 kilometers south of the Dunhuang city. The sand mountain is famous for its flute-like sounds in the gale, thus its name Mingsha as "Loud Sand" in English. Accumulated by quicksand, it lies along the south of Dunhuang City like a sleeping dragon. Looking from further away, the mountain is full of rolling braes as if being carved delicately forming such breathtaking scenery.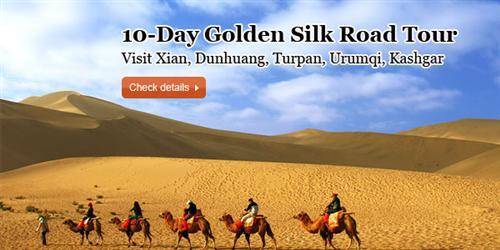 Sliding down from the top, you can hear the sand singing amazingly softly resonating with your movements. Any foot prints left on the sand will almost certainly disappear over night. For thousands of years it still stands gorgeously continuing to impress and being appreciated by countless climbers, visitors and passers.
Solo Adventure Tips:
Location:

Echoing Sand Mountain(Mingsha Shan), located in the south of Dunhuang city, is 5 kilometers away from the city.
How to Get There?

For it is only 5 kilometers from the city  to the Echoing Sand Mountain(Mingsha Shan), you can go there by taix, by bus , by bike or on foot as well.
Ticket Price:

80 Yuan (40 Yuan for the off season)
Opening Hours:

From 8:00 to 18:00
More Tips:

The sunrise and sunset are the sceneries that you can not miss.
Our local experts are always ready to create you a hassle-free tour. Get an authentic experience by contacting one of our travel advisors.