Beijing Temple Fairs
Temple Fairs are a staple event in the annual festivities surrounding the Spring Festival.
Temple fairs, or miàohuì, were used to being events of worship during which people could go to pray for happiness, peace and luck. In the course of the centuries, this tradition was widened and now is celebrate also in parks.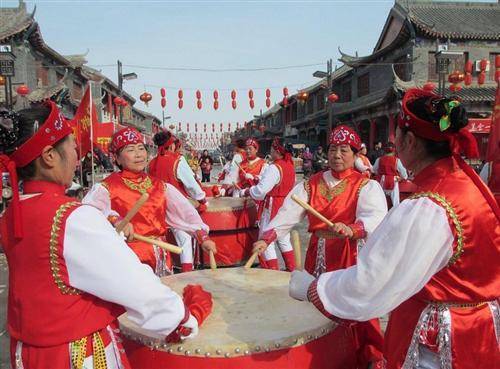 The history of the temple fairs goes back to the Tang and Song Dynasties, as Buddhists and Taoists competed to recruit followers and extend their doctrines.
The first events which took place in temple fairs were dances and entertainments. Then, merchants began to sell their goods eventually transforming the event into an animated bazaar.
Nowadays, temple fairs have nothing to do anymore with religion and are essentially commercial events and amusement time famous for attracting thousands of visitors (helicopters have had to be deployed to guarantee crowd security in past fairs in Beijing!).
The currently temple fair is a circus of traditional performances from all China, music, snacks and souvenirs and should be an inescapable passage, if you visit Beijing; experience this Chunjie the madness of the fair should be in your program at least once!
Temple Fairs in parks
1) Ditan Park
One of the first which has been restored in the city is always a popular choice thanks to its picturesque location at the heart of the district of Dongcheng.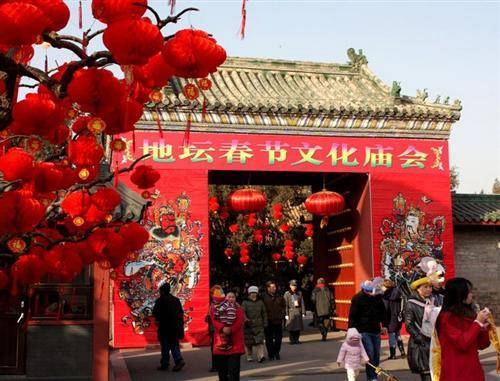 The fair highlights local customs, folk traditions and put on stage diverse ethnic minorities of China. If you want to try the Chinese traditional meals, to buy arts and crafts or attend a show, Ditan Park fair has an answer for everything. And if the crowd becomes too oppressive there is the opportunity to rest among pines for a breath of fresh air.
Ditan Park is located just north (and slightly west) of the Lama Temple outside Beijing's north second ring road. Ditan Park, 2 Andingmen Wai Dajie, Dongcheng District, Beijing
地址: 北京 东城 区 安定门 外 大街 2 号, 地 坛 公园
Phone: 010 6421 6870
Price: 10 RMB
How to go there: take the subway line 2 from Yonghegong (Lama Temple) or Andingmen, or line 5 in Yonghegong Hepingli or Beijie.
2) The Beijing Lotus Park
The Lotus Park Temple Fair began in 2000, and combines national customs, history and modern culture in a single crazy event: dance, traditional opera, flowers and acrobatics. Throughout the fair, you can also get clothes, popular arts and crafts, jade articles, old Beijing food and further bric-a-brac.
It is located in the Feng-Tai District of Beijing; located next to the Beijing West Railroad Station.
Address:  48 Lianhuachi Lu, Fengtai District, Beijing
地址: 北京市 丰台 区 莲花 池 路 48 号, 莲花池公园
Phone: 010 6336 1709
Price: 10 RMB
How to go there: take the subway line 9 at the station West of Beijing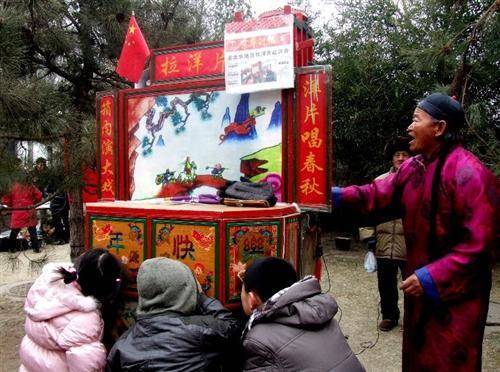 3) Longtan Park
An annual rendezvous since 1984, Longtan Park Fair includes street food and an attractive range of snacks. It offers an excellent opportunity to learn more about Beijing and its local customs. Take a candied fruit and enjoy festivities!
Doubtless the biggest fair in Beijing. The Longtan Park is a very beautiful and relaxing park, which becomes very vivacious during the fair. Why not participate to one or the other of the diverse organized competitions of chess? Other sports activities, such as judo or boxing will attract a lot of people as well.
Address: 8 Longtan Lu, district de Dongcheng, Beijing
地址: 北京市 东城 区 龙潭 路 8 号, 龙潭 公园
Phone: 010 6714 4310
Price: 10 RMB
How to get there: You can take the bus n ° 6, 8, 12, 60, 116, 684, 750, 958 at Longtan Parc bus station  
4) Beijing International Sculpture Park
The Beijing International Sculpture Park Temple Fair takes place in the east part of the park and presents a flower show, traditional entertainments, offers Beijing food, waterfalls, traditional circus shows and a dance stage.
Beijing International Sculpture Park is located in Shijingshan District, 2 Shijingshan Lu, Beijing
地址: 北京市 石景山 区 石景山 路 2 号, 北京 国际 雕塑 公园
Price: 10 RMB
How to go there: take the subway line 1 at Yuquan Lu station
5) Baiyunguan Temple Fair
This fair is a buzz of colours, traditional dances and culture, which is worth being seen. Samples of diverse snacks freshly prepared with typical local flavours.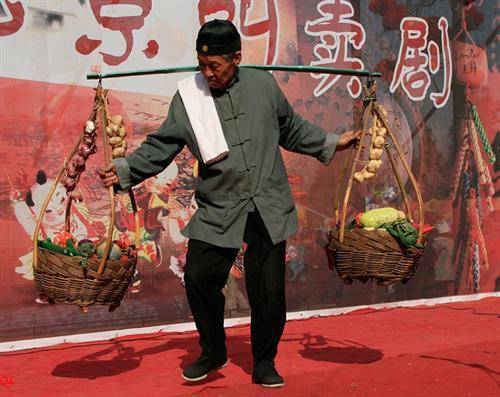 Location: Baiyunguan, Xibianmenwai, Xicheng District.
How to go there: Bus 320, 414 to White Cloud stop, or bus 114, 308 and 937 to Baiyunlu.
6) Olympic Park Temple Fair
Here you can practice various sports, such as yoga, boxing or rock-climbing, under the instructions of a coach.
The entry is free.
 Location: Olympic Park, Beichen Lu, Chaoyang District.
Transportation: Subway line 8 / Stop at Olympic Green.
Royal Gardens Temple Fairs
1) Honglou Temple Fair at Daguan Garden
Daguan Garden has been organizing temple fairs since 1997. This temple fair gives attention to "red mansion" culture, which mainly refers to the role of concubines during imperial times. To reflect this, the fair's main emphasis is "The Homecoming Imperial Concubine", a performance based on a story from the novel "A Dream of Red Mansions". Other attractions at the fair include flower displays, traditional performances and snacks from all over China.
Address: 12 Nancaiyuan Jie, Xicheng District, Beijing
地址:北京市西城区南菜园街12号
Price: 40 RMB
How to go there: take bus No. 53, 59, 63, 84, 122, 458, 474, 717, 特12路内环, 运通102 to Daguanyuan stop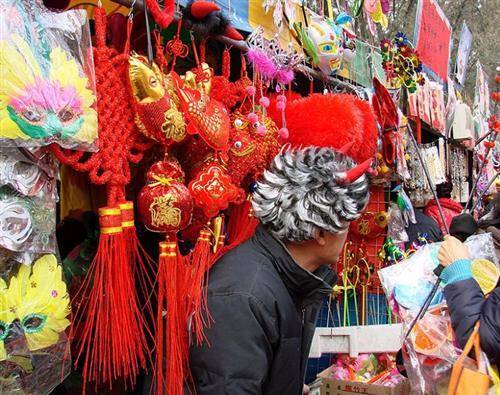 2) Royal Temple Fair at the Old Summer Palace
Temple fairs played an important role during the Qing Dynasty and this temple fair reveals an imperial marketplace, songs, dance and other time-honored performances, imperial culture exhibitions and more.
This is the best event to live a fair as it was during imperial times, what kind of clothes the imperial family would wear eat and how they would entertain themselves.
Address: 28 Qinghua Xilu, Haidian District, Beijing
地址:北京市海淀区清华西路28号
Price: 10 RMB
How to go there: take bus No. 365, 432, 562, 614, 656, 664, 681, 717, 982, 特4路, 运通105, 运通205 to Yuanmingyuan Dongmen stop
3) Temple of Heaven Park Temple Fair
Temple of Heaven Park's temple fair is singular to others in that the event concentrates almost exclusively on heaven worshipping performances. The Hall of Prayer for Good Harvests will also feature exhibitions paying homage to the park's rich history and imperial music.
Address: 1 Tiantan Park, Dongcheng District, Beijing
地址:北京市东城区天坛路甲1号
Price: 40 RMB
How to go there: take bus No. 2, 17, 20, 35, 69, 71, 504, 626, 707, 729, 特11, 专30 to Tiantan Ximen stop
Our local experts are always ready to create you a hassle-free tour. Get an authentic experience by contacting one of our travel advisors.