Cheongsam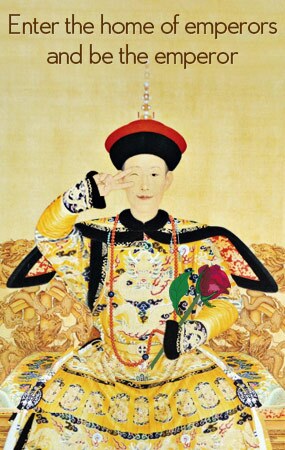 Cheongsam, or qípáo (旗袍) in Chinese, is a kind of traditional Chinese feminine clothing with distinctive Chinese characteristics. It derives from the traditional clothing of the women of Manchu ethnic minority and enjoys a growing popularity in the fashion world at home and abroad. In the first half of the 20th century, taking the clothing culture of the western world, cheongsam was improved by the female of the Han nationality of the Republic of China. After that, in 1929, cheongsam was appointed as one of the country's formal dresses by the government of the Republic of China. After the found of the Republic of China, cheongsam was improved again by the female of the Han nationality in Shanghai, Beijing and other areas. Nowadays, Cheongsam becomes more fashionable and attractive, deeply loved by women all over the world. There are a few novels and TV plays in China with the theme and content of cheongsam.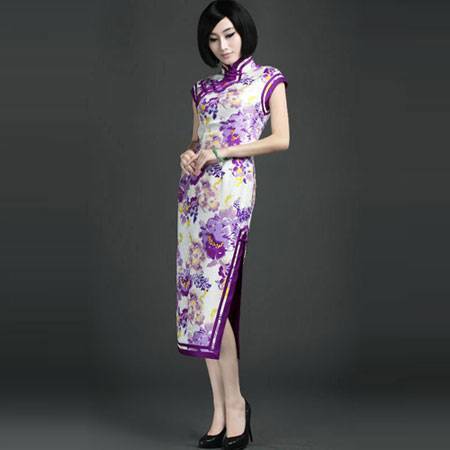 Traditional Chinese Cheongsam
"Cheongsam" simply means "long gown" in English with the combination of the pronunciation of the dialect in Guangdong Province of China. It is also known as a mandarin gown in the eyes of the westerners. The stylish and tight-fitting cheongsam that is most often associated with today was created in the 1920s in Shanghai and was made fashionable by socialites and upper class women.
Nowadays, in the eyes of some westerners, cheongsam is the symbol of the culture of traditional Chinese female dresses. The cheongsam is designed to fit the figure of Chinese female. The cheongsam has high, closed and stand-up collar. And it has long, middle-length or short sleeves. The cheongsam shows the beauty of the female figure perfectly. Chinese women can wear cheongsams on both casual occasion and formal occasion, looking charming, neat and elegant.
Cheongsam is called qípáo (旗袍) in China, originating from the Manchu female dress. In the old times, it referred to long gowns. During the Qing Dynasty, China was under the rule of the Manchu. The Manchu rulers set up class distinctions and those Manchus are classified as "Banner People", called "Qi people(旗人)" in Chinese. The clothing the Manchu women wore, which are one-piece dresses, is named "qipao" (banner dress). The collapse of the Qing Dynasty in 1911 has no influence on the improvement of the Manchu female dress. Year by year, qipao (cheongsam) has become a kind of traditional dresses loved by Chinese women in China.