China Hotel Facilities
Nowadays, whether on holiday or business, accommodation is convenient in China. After the development for thirty years, the hotel industry with 15000 star-grade hotels as the main body,and various types of tourist accommodation facilities as the supplement has already formed in China.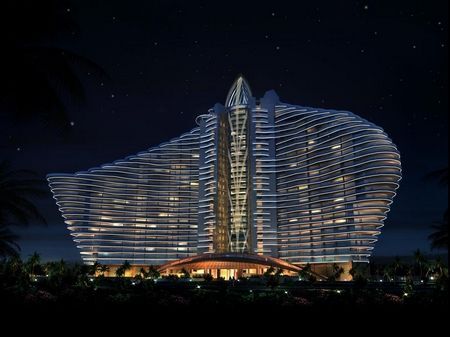 Seven star hotel of China
China hotel, according to the hotel's construction equipment, hotel size, quality of service, management level, has gradually formed a more consistent level of standards. Prevailing hotels range from the luxurious five-star to one star-rated, inexpensive hostels, local guesthouses and roadside inns. China hotel facilities differ from the grades. Different levels of the hotel will be different in terms of price, check environment, services, and supporting facilities.
Star Hotels in China
Five-star hotel
The five-star hotel is usually considered the best rating, making it the most expensive and elegant choice of accommodations. Typically, five-star hotel facilities are better than other hotels on the scale, luxury, service and so on. A five-star rating usually signifies the most luxurious hotel available. Rooms will include higher quality furnishings, linens and amenities. Expect more personal service at a five-star hotel. Gourmet dining, 24-hour-a-day room service and concierge service are usually part of the experience.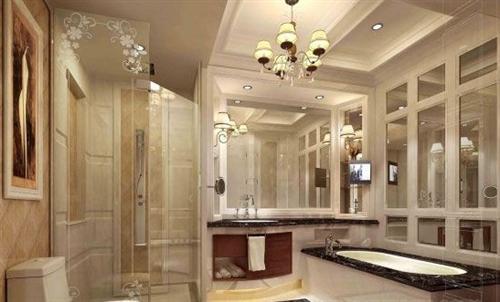 China Hotel Facilities
The five-star hotel facilities are as follows:
1.Reception hall should be spacious, luxurious and well-lit. The non-operating areas should have guest lounge area, disabled access channel, and must be equipped with wheelchair.
2.Luxurious and spacious sound-proof rooms, low-noise toilets, and hair dryers. They should have guests and service elevators, background music, health club, swimming pool, sauna, business center, greenhouse, 24-hour doorman.
3.Dining facilities should be completed--Chinese restaurant, Western restaurant, coffee shop which provides 24-hour service, bakery and bars.
4.Public area should equip with parking, business center, toilet, convenience store, Infirmary, laundry, non smoking rooms, and other facilities.
5.There are a full range of business facilities, conference facilities, entertainment facilities and other resources.
Four-star hotel
The four-star hotel is lower a level than the five-star hotel, but it is also equipped with very superior facilities. Generally, four-star hotels provide:
1.Four-star hotel provides central air conditioning; background music system; 18-hour currency exchange services; least 40 sets of rooms available for rent; rooms equipped with mini bar; provide Internet access services.
2.There should be a 24-hur coffee shop and a breakfast and dinner buffet. There should be a bar service available.
3.A clinic should be on-site. A business center with photocopying, typing and translation services should be available, can be a ticketing agency for city tours and can provide babysitting services.
Three -star Hotel
This is a tourist hotel in the middle level. They should be well-equipped. In addition to the room facilities, service facilities; there will be a variety of restaurants, large-scale banquet hall and conference rooms. Service in the three-star hotel is more complete, including social, meeting, entertainment, recreation and so on.
Specialty Inn
In China, particularly in ethnic minority areas, there are many specialty Inn .At the local inn, the facilities is relatively strong in folk flavor and with local characteristics.
Roadside Inns
Roadside Inn is in a large number and check conveniently. It has infrastructure services and it is affordable on price. Roadside Inn is a convenience Inn.
You can check in different categories hotels according to you different needs and different mood. Different China hotels have different facilities, but they are dedicated to provide high - quality service whenever necessary.
For an authentic travel experience, contact one of our travel advisors. Our local experts are always ready to create a hassle-free tour for you.