China Overview
Covering a total area of 9.6 million square kilometers, China is located in eastern Asia and on the western shore of the Pacific Ocean. China's continental coastline extends for about 18, 000 kilometers and its vast surface is studded with more than 5, 000 islands whose Taiwan and Hainan are the largest.
As its latitude spans nearly 50 degrees, China has many kinds of climates and the main feature of China's climate is continental. Much of landmass in the middle of China is located in the temperature zone. The south of China is with tropical and subtropical zones and the north of China is with Frigid Zone. So temperature differs dramatically across the country.
For example, Heilongjiang Province, northern part of China, has a long winter with no summer while Hainan Island has summer all year round. The Huaihe River valley (parts of Anhui provinces and the north part of Jiangsu province) is marked by distinctive seasonal change but in the south of the Yunnan-Guizhou Plateau is spring all year round. The temperature in the northwest hinterland changes strikingly. China's high tundra zone is located in the Qinghai-Tibet where temperature changes dramatically during summer and incredibly low in winter. Some desert areas remain very dry year round.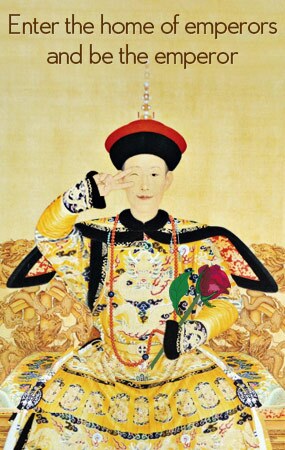 Our local experts are always ready to create you a hassle-free tour. Get an authentic experience by contacting one of our travel advisors.