China Train Travel Tips
1.  First, ticket is the guarantee of your train travel. Remember to prepare well your tickets previously because most of train tickets need early booking or purchasing.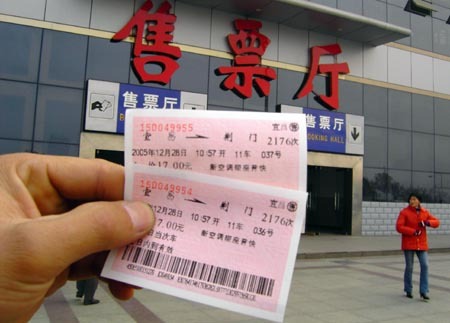 Train ticket is primary
So don't count on purchasing tickets at the day you want to get on train. In addition, there are many frauds who linger about train station, asking passengers to change tickets with them or buy their cheaper tickets. Be far away from them! Most of their tickets are fakes or they will change fake money with you.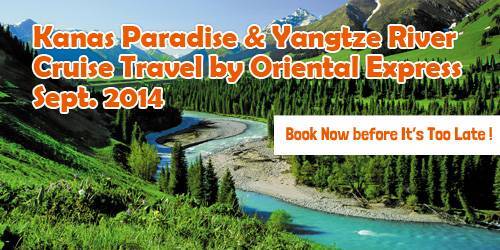 2.  Pay attention to your Passort ID card . ID card is an important certified documetation. If it's lost, not only will it bring inconvenience to your train travel, but lawbreakers who pick up your ID card may use it in an illegal way.
 
3.  Avoid getting involved into crowdedness when you get on the train. When passengers get on the train, their attention focus on finding their seats and placing their luggages well. This action will give the lawbreakers a chance to steal their personal properties. What you should do is to find an open place to wait until the crowdedness disperses.
 
4.  Avoid letting your properties be out from your sight. If you want to go to toilet or get off the train to buy some food when the train stops temporarily, bring your personal properties along and ask someone who you believe in to help you guard your luggage for a while.
 
5. Avoid being cheated by lawbreakers. Some lawbreakers may pretend to be your countrymen or distant relative so that they can bring close to you.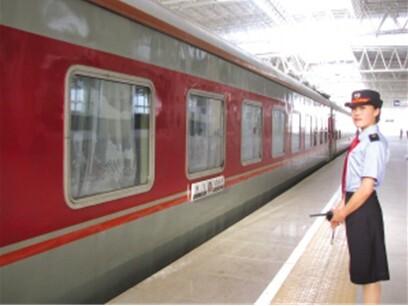 Ask for help
Remember not to reveal too much your personal information to this kind of people and do to entrust them to help you guard your luggage.
 
6.  Avoid eating or drinking what strangers give to you because those food may contain some harmful drug compositions.
 
7.  Avoid lending your cellphone to strangers. Some lawbreakers may be on the excuse of appreciating your cellphone or their cellphone being lost and then they say they want to borrow yours. Refuse it or they will take your cellphone away when you are heedless.
 
8.  Pay attention to train broadcast. Some trains may arrive late. If you can be sure of where is the next stop, pay attention to train broadcast, or you will miss your destination.
 
9.  Check your luggage before you get off the train. Getting off train is also the rush hour of stream of people.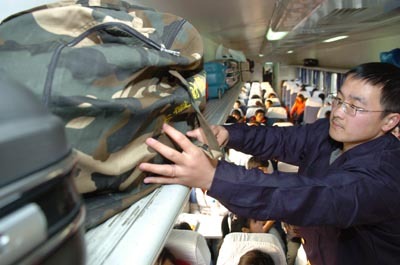 check your luggage
Don't be hasty to get off the train, and check whether your luggage are taken. Then stand up to check whether you have something drop out on the seat or floor. If all these action are finished, get off train now.
 
10.  Reserve your used tickets. Although your train travel comes to an end, you should not throw about your train tickets, because your information is printed on the ticket.
Our local experts are always ready to create you a hassle-free tour. Get an authentic experience by contacting one of our travel advisors.