China Train Travel
Life is like a journey. No matter what destination is, the sceneries along the way are meaningful.
Recommended China train travel line
Heaven road: Qinghai- Tibet railway
The Qinghai-Tibet railway starts from Xining, presenting the beauty of Golden beach as a gift to tourists. More scenery will appear on the journey from Golmud to Lhasa. The train will go by Tongtian River, Tanggula mountains, Nagqu, and so on. All the attractions will make you be reluctant to leave.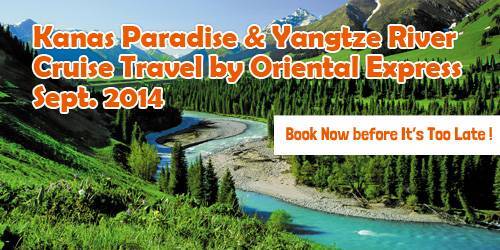 Tips:
The most essential journey among Qinghai-Tibet railway is from Golmud to Lhasa
Accommodation: Choose Tibetan hotel to stay, which is characteristic, such as Kirey Hotel.
Recommended food: Buttered tea, highland barley wine, zanba.
Silk road: Xian-Dunhuang
The Silk Road starts with Xian and then reaches Lanzhou. Going by Lanzhou, you will be attracted by grand and magnificent Yellow river. As the train go enter into Hexi Corridor, the bleak but vast Gobi desert will remind you of the trade caravans riding on camels thousand years ago. Arriving in Jiayu Pass, the dazzling Qilian Snow Mountains bring you an unexpected grandeur. Finally, the train reaches the Dunhuang railway station. The Mogao Grottoes at Dunhuang will be an unforgettable attractions in your life.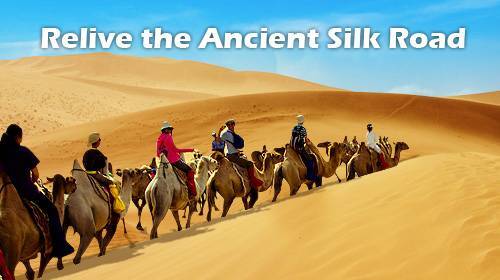 Tips:
Recommended food: Dunhuang yellow noodles, manual noodles with ingredients and Dunhuang Ferments Hides
Accommodation: The hotels of Dunhuang city are clean and tidy, with complete facilities.
Guangzhou to the Yunnan- Guizhou plateau
Taking train from Guangzhou to the Yunnan-Guizhou plateau is like a journey of returning to nature. The scenery of the west of Guangzhou Provinces will attract you first, especially the Basho forest stretching to the horizon and red soil of eucalyptus forest in Leizhou Peninsula. And then the train will burst into Guangxi Province, where is too many sceneries to see. Picturesque sceneries and unique Karst landform shape a perfectly natural picture scroll of Guangxi. Suddenly, towering stone forest remind tourists that we are entering into the Yunnan-Guizhou plateau. The scenery of terrace outside the train window can't be more wonderful.
Tips:
Delicious food: The food of Guiyang is special in taste of peppery. The eight delicacies of Guiyang are silk baby, Intestinal noodles, yellow cake, and so on, which deserve your taste.
Accommodation: There are many comfortable star level hotel and family inn in Guiyang.
The advantages of train travel
Train travel is suitable for the tourists who like to kill time leisurely on their journey. Self-driving travel may sound free and convenient, but train travel also has its own advantages. In the first place, train travel can help you meet many new friends who will share with you their experience on the train, so you will not feel lonely. In the second place, it is an visual enjoyment to appreciate the sceneries along the way through train window. You can have much time to think about something that has troubled you or shocked you. The last but not least, train travel is more relaxing than self-driving travel since you should not worry about whether there is traffic jam on the way or sufficient gasoline in the tank.
For an authentic travel experience, contact one of our travel advisors. Our local experts are always ready to create a hassle-free tour for you.