China Travel Safety and Security
China is one of the safest countries to travel in, thanks to its ever-present police and the generally law-abiding nature of its people. However, petty crimes such as theft are common. Sensible precautions will help ensure your stay is not marred by you becoming a victim of crime.
The Police Force in China is called the Public Security Bureau (gonganju), abbreviated to PSB. Foreign nationals are unlikely to encounter the PSB, unless extending their visa, applying for a permit to a restricted area, or reporting loss or theft.
China is a police state, so the PSB is riddled with corruption and overwhelming bureaucracy. Not all police stations (paichusuo) have English-speaking staff, so try to take along an interpreter if reporting a crime, although it is best to contact your embassy or consulate first for guidance. Your hotel can help contact the police.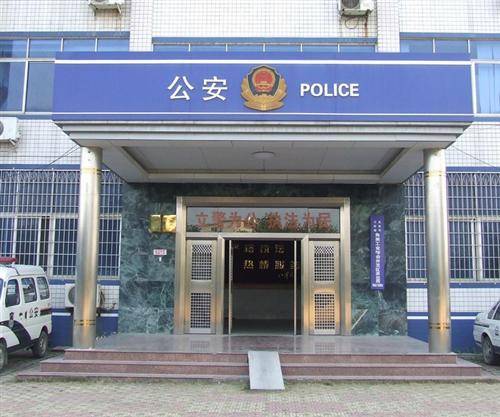 Police Station
Throughout mainland China, call 110 for the Police. Protect your valuables and important documents at all times; report stolen items of value immediately to the PSB. You should complete a statement, get it signed and stamped with an incident number and ask for a copy, which will need translating for your insurance company. Your guide can help. Notify your insurers as soon as possible.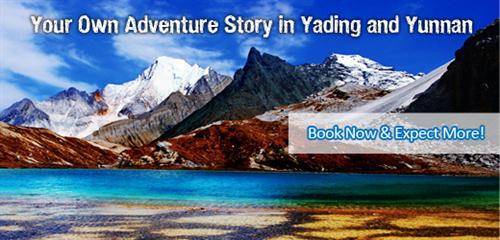 Formalities can take a long time in China so be prepared for that. If traveller's checks are lost or stolen, notify the issuing company immediately. Keep a note of the numbers and denominations separately from the checks.
In most situations, traveling to China is safe for foreigners, no matter for families with kids and couples and even for women traveling alone. In the meantime it is wise to know some possible safety problems before you go for ensuring an enjoyable China trip. Here is a what-to-know safety guide for travelers in China.
Safety issues related to accommodation and dining
Wherever on the trip, hotel safety is a major concern. In China, hotels are rated by five-levels according to standards including safety, service and environment. Five-star hotels are the best while the three-star hotels are ok. 1-star and 2-star hotels are not recommended.
But in some remote places like Longsheng Terraced Fields only hostels and 2-star hotels are provided. Chain hostels and some famous boutique hotels in Beijing, Shanghai, Xi'an, Guilin and Hong Kong are also recommended in China in this regard.
Regarding dining in China, western restaurants and some mid-range Chinese restaurants offer good service and nice environment while their hygiene conditions are also under supervised. To some extent it guarantees the food safety. However, street food and street restaurants don't meet the required hygiene standards. Travelers should get more attention to their health when having meals in those places and avoid eating strange food.
Note that many Chinese dishes are cook with garlic, corianders and peppers etc. If you are not comfortable with these fixings, avoid eating them or ask the chef not to cook them with the dish.
Traffic Issues
According to the records and statistics, Chinese airlines are the safest airlines in Asian and there no major threats reported regarding Chinese flights. G-train travel is also more and more popular while there are only a few accidents reports.
Road traffic accidents are the most frequent compared with that of flights and trains, but most are not fatal. It is recommended to use China travel transport as we have our own cars with experienced drivers who know the road and traffic conditions very well.
In China, foreigners may need to pay more attentions while walking across the street. Besides walking across the road when the traffic light is green, walkers still need to look around to ensure that there are no cars, scooters or bikes coming over. Don't get panic if there is a car drawing near and the best way to keep safe is stay there or step back to let the car pass first.
The situation about biking in the city is quite similar with that of walking across the street. If it is biking on the country road, it is safer and just keeps in mind that always riding on the right side. In stormy days, it is wise not to bike on the country road in case landslide occurs.
Health Issues
In regard with health issue while traveling to China, it mainly includes altitudes sickness, possible air pollution and visitors inadaptable to new environment and local food.
Altitude sickness usually occurs to visitors traveling to high altitude land. Tibet is the most frequent area to make travelers get altitude sickness with the altitude of at least over 3650 meters. Traveling to areas in the Yunnan Province like Lijiang, Dali and Shangri-La is a bit easy to get altitude sickness also since its average altitude is about 2000 meters. Most places in the Qinghai Province are with the altitude of over 2200 meters including Xining City.
Recently it is reported that air in some big cities in China including Beijing, Shanghai and Xian are not so good. To some extent it is true, especially in spring. However, it won't affect the health too much for visitors just staying for several days. And according to the feedbacks from our customers traveling to these places, the air is not as bad as it was reported.
Crime
You may have heard the violence attack at Kunming Railway Station on March 1, 2014 by Xinjiang separatists, causing deaths and injuries. Days later the attackers have been caught. It is a very rare situation in China. In fact, for travelers, theft would be the most frequent crime compared with terrorist attack and plunder in China. Below is a quick guide about avoiding the theft.
Eyes on your valuable things in major centers include railway stations, airports, bus stations, downtowns, restaurants, pubic buses and shopping malls;
Purses, digital products like cameras, phones, tablets, laptops and jewelry are tempting targets;
Do not carry too much money and it is wise less than 2000 Yuan.
Put all tempting targets to thieves in your bags and never put of them in your pockets or trouser pockets;
If you have to sleep in the car or the train, do remember keep all your important things in your closest place;
Check all your things before leaving a public bus, the train or a taxi. It is possible that things you left may disappear in 5 minutes and cannot find them anymore.
Natural Disasters
Regarding natural disaster or adverse weather in China, the most frequent are flooding and typhoon during the rainy seasons.
In some mountainous area like Tibet, the Yunnan Province and West Sichuan, landslide may occur due to the heavy rains. Rainy seasons are between April and June in southern and eastern China includes Hangzhou, Shanghai, Suzhou and Guilin. In north and west China like the Yunnan Province and Tibet, this season lasts from June to August. The areas near the Yangtze River like Chongqing and Yichang City enter their rainy season between May and September.
From the end of July to September, typhoon in China usually affects the coastal cities like Hong Kong, Shenzhen, Shanghai and Ningbo City. Flooding and cold weather are its possible consequences. And sometimes it may affect the normal operation of flights from and to the coastal cities.
In China, the Sichuan Province is the most frequent area that affected by earthquakes. Earthquakes occurred in 2008 and 2013 were quiet sizable, causing disruption to the Panda Research Base and Leshan City. The good news is that there are no travelers injuries reported. Generally speaking, most earthquakes occurred in remote areas of West China and Southwest China where tourism is not so developed.
Women Travelers
China is usually regarded as a very safe destination for women. In general, Chinese men are respectful toward women, and it is unlikely for them to experience any serious form of sexual harassment.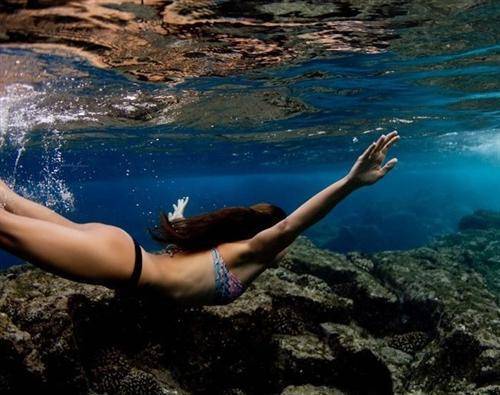 That said, never take your safety for granted, and though independent travel is safer in China than in many other countries, travelling in a group is always wiser, as lone travellers are more likely to be mugged or assaulted.
However, if you do travel alone, stay on your guard when visiting rural and far-flung areas, and avoid wandering about alone in quiet and deserted places, especially after dark. If possible, avoid hotel dormitories and opt for single rooms in hotels located near the centre of town on well-lit streets.
Loss of Passports
Keep a note of your passport number and photocopies of the pages with your photo and personal information and your China visa. Keep them separate from your passport and leave copies at home. Scan the pages before you leave and email them to yourself using a web based mail system (such as Hotmail, Googlemail or Yahoo).
Report lost passport immediately to the Public Security Bureau (police) and contact your embassy or consulate.
Tips
Before you book the China tour, it is strongly recommended that book the travel insurance also; when you book tours with China Travel, the fare always covers the travel insurance as China Travel have good collaborations with many insurance companies in China.
For travelers who are the first time to enter places with high altitude, it is suggested that people take a good rest after arrival and keep warm to prevent diseases. Do not climb or do too much exercise for the first two days. Do not smoke or drink there to save the oxygen in your body. Prepare some medicines for altitude sickness.
People visiting coastal cities in typhoon period, they should monitor weather reports in time to adjust the timetable according to the weather. For travelers travel with China Travel, travel advisors and local guides will follow the situation closely and help travelers whenever they need.
Take some simple and useful Chinese notes. If you cannot speak Chinese and travel alone, it would be wise of you to take some simple and useful Chinese notes and your hotel name card in case you get lost in the city. If traveling with China Travel, our local guides will help you all the time and give your practical suggestions for your free time.
For an authentic travel experience, contact one of our travel advisors. Our local experts are always ready to create a hassle-free tour for you.