China Visa
Who Needs a China Visa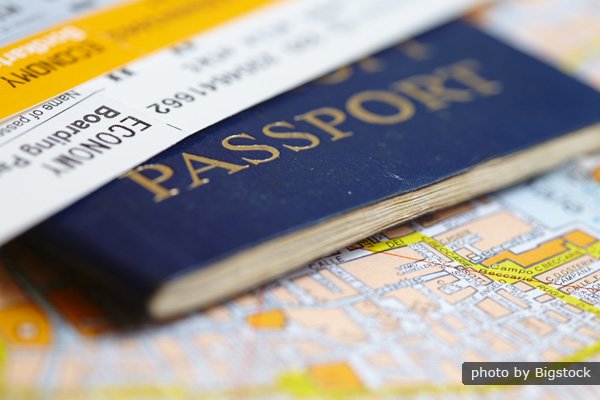 Usually, foreigner travelers need Chinese visas when traveling or establishing a business in the People's Republic of China. But Chinese nationals abroad can go back to visit their families and travel without visas.
The China tourist visa, also called the L visa, has several versions depending on the number of entries including single entry, double entry, and multiple entries for 6/12/24 months.
Foreign travelers usually need single entry L visas to travel in China. A foreign traveler with an L visa is not allowed to do other activities including employment and journalist interviews. You have to apply for a work visa or business visa to create a business, or a journalist visa to take part in journalist interviews.
Category of China Visa
Chinese Single Entry L Visa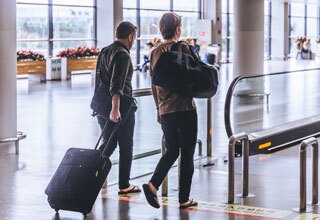 In general, Chinese single entry visas are valid for 90 days, which begin at the issue date. If the holders of the visas don't enter China in the valid duration period, the visas will be null and void. Foreign travelers can stay for 30 days starting from the date of entry. Chinese Double Entry L Visa
Chinese double entry visas are valid for 180 days starting from the date of issue. Foreign travelers need Chinese double entry visas if they plan to return to the mainland from Hong Kong and Macau SAR.
Tibet Travel Permit
Foreign travelers have to get a Tibet Travel Permit if planning to travel in Tibet. It is easier to obtain a permit when traveling with a foreign group. Tourists can also go to the Tibetan Tourism Bureau to get the permit.
Shenzhen Tourist Visa
People from most countries can get a special visa for Shenzhen Special Economic Zone, which lasts for 5 days, except the USA, France, India, the Philippines, and Vietnam. The Shenzhen five-day visa is only issued at the Luohu border. The Shenzhen visa cannot be extended so foreign travelers have to leave Shenzhen when it expires. During their stay in Shenzhen, travelers can't go to other cities in the mainland.
Visa Policy for the British to Hong Kong
When a passport is valid for more than six months, a British citizen is granted six months in Hong Kong without a visa. When a passport is valid for less than six months, a British citizen can only stay for another month after the scheduled stay with a valid passport.
Documents for a Visa
Passports must be valid for more than six months and also have two blank visa pages because the first empty page in the passport cannot be used in China. Applicants should prepare one recent photo of 35mmx45mm square and a visa application form with true and correct information about themselves. The documents and information must be correct, or the visa will be refused.
When to Apply for a Visa
Three months before your expected day of travel is sensible to allow time to audit your passport. Pay attention to your "ENTER BEFORE" date.
Usually, you will have 30 days for your stay in China. The number of days will be printed after "DURATION OF EACH STAY"
Where to Apply for a Visa
Foreigner travelers can apply for a visa in person in the visa office of the Chinese embassy or consulate in their own countries. A travel agent or a visa agent can also help you to deal with the visa in the embassy or consulate office.
How Much Does a China Visa Cost?
American Passports in the US:
Multiple entry - 5 days processing US$140
Multiple entry - 8 days processing US$140
UK Passports in the UK:
Multiple entry - 6 months £171
Multiple entry - 12 months £261
How Can I Extend My China Visa?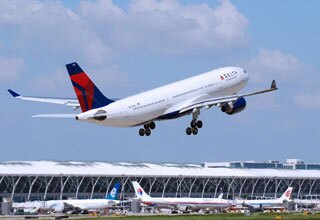 Foreign travelers who want to stay longer in China need to apply for an extension. To get an extension on your L visa, you need to submit a form to the Local Public Security Bureau 7 days before the expiration date of your visa. Most visas are issued for 90 to 120 days.
The materials required for extending your L visa are as follows:
Valid passport and your current L visa
Application form for a visa extension
Color photo (35mm x 45mm)
Registration Form of Temporary Residence
Bank account records proving savings of at least 21,000 yuan for a 30-day stay
How long you can get an extension for depends on the type of your visa. Multiple entry visas cannot be extended.
72-Hour Visa-Free Transit
Travelers who fly to the designated airports from 53 countries and have a flight ticket to a third country or region can enjoy a 72-hour visa-free transit service in China:
39 countries in Europe: Austria, Belgium, Denmark, Czech Republic, Estonia, Finland, France, Germany, Greece, Hungary, Iceland, Italy, Latvia, Lithuania, Luxembourg, Malta, Netherlands, Poland, Portugal, Slovakia, Slovenia, Spain, Sweden, Switzerland, Russia, United Kingdom, Ireland, Cyprus, Bulgaria, Romania, Ukraine, Serbia, Croatia, Bosnia-Herzegovina, Montenegro, Macedonia, Albania, Monago, and Belarus.
6 countries in the Americas: United States, Canada, Brazil, Mexico, Argentina, and Chile.
2 countries in Oceania: Australia and New Zealand.
6 countries in Asia: Korea, Japan, Singapore, Brunei, United Arab Emirates, and Qatar.
The following airports facilitate the 72-hour visa-free stopover:
Beijing Capital International Airport (PEK)
Shanghai Hongqiao International Airport (SHA)
Shanghai Pudong International Airport (PVG)
Guangzhou Baiyun International Airport (CAN)
Chengdu Shuangliu International Airport (CTU)
Chongqing Jiangbei International Airport (CKG)
Shenyang Taoxian International Airport (SHE)
Dalian Zhoushuizi International Airport (DLC)
Guilin Liangjiang International Airport (KWL)
Kunming Changshui International Airport (KMG)
Hangzhou Xiaoshan International Airport (HGH)
Xiamen Gaoqi International Airport (XMN)
Xi'an Xianyang International Airport (XIY)
Changsha Huanghua International Airport (CSX)
Nanjing Lukou International Airport (NKG)
Tianjin Binhai International Airport (TSN)
Wuhan Tianhe International Airport (WUH)
Harbin Taiping International Airport (HRB)
144-Hour Visa-Free Transit
Shanghai, Beijing, Chengdu and some other cities and areas allow travelers from 53 countries stay in certain cities for up to 144 hours (6 days) without applying for a Chinese travel visa to experience local culture and life.  You can enjoy a journey in China easier. For more information: Visa-Free Transit in China for Up to 144 Hours.
Get More Information
Planning Your China Trip with Us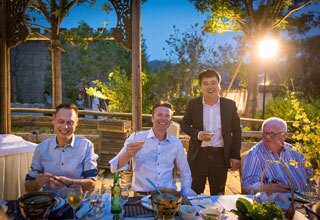 We can help you to customize an unfogettable travel experience to make the best of your time and meet your interests. Here are also three sample private tours we recommend for your inspiration:
For an authentic travel experience, contact one of our travel advisors. Our local experts are always ready to create a hassle-free tour for you.