Chinese Festivals
With a more than 5000 years history, China has various and colorful traditional festivals to celebrate every year. China also boasts of people's rich culture life and different kinds of celebration activities. When a festival comes, it is a good opportunity to enjoy the pageantry and the colorful traditional Chinese culture.
Chinese Holidays in 2020

Date
Holiday
January 25th
Chinese New Year
February 8th
Lantern Festival
April 4th
Qingming Festival
June 25th
Dragon Boat Festival
August 25th
Qixi Festival
October 1st
Mid-Autumn Festival
October 1st
National Day
October 25th
Double Ninth Festival
1. New Year's Day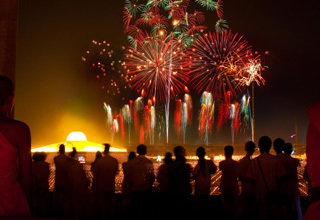 It is seems that New Year's Day (Yuandan in Chinese) is a new festival to the Chinese while it is celebrated for more than 3000 years. Yuandan appeared in the ancient times and meant "the first day of a year". The Chinese character "Yuan" means "at the beginning" and "Dan" means "day". It was the first day of Chinese lunar year, while it was changed into the first day in Gregorian calendar since the People's Republic of China was founded in 1949. Every year, the festival performances and activities are still held to celebrate the New Year's Day.
Join our 14-Day Scenic China Honeymoon Tour
2. Spring Festival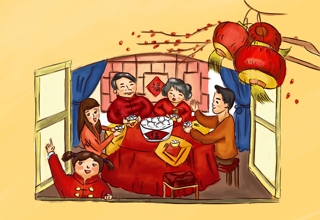 Spring Festival, also called Chinese New Year, is the first day of Chinese lunar year. It is the most important and the grandest festival in the whole country. Usually, People in China will clean their houses and worship the Chinese god before the Spring Festival. People will get together to celebrate the achievements in the last year and the start of a new year. Putting up the Spring Festival Scrolls, eating dumplings, setting off fireworks and watching Spring Festival Gala (the national celebration program) are the main activities. People also visit their family relatives during the Spring Festival. It is a nationwide festival in China.
3. Lantern Festival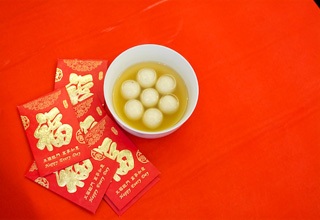 Lantern Festival is the 15th day of the 1st month in lunar calendar and also marks the end of the Spring Festival's celebrations. Every family hangs lanterns in front the doors in the evening. People also take part in temple affairs, enjoy colorful lights and guess lantern riddles at the night of Lantern Festival. It is a traditional festival from generation to generation.
4. Qingming Festival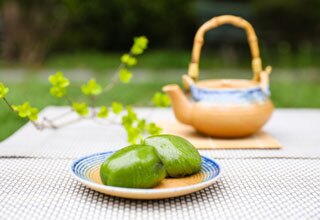 Qingming Festival, also called Tomb Sweeping Day is around the beginning of April in the Chinese lunar year. It is not only a solar term but also a festival to worship ancestors. Besides, people will wear willow shoots and fly kites.
5. Labor Day 
Although it is an international festival, it is a golden week in China. There are a varied of joyous decorations and entertainment activities in the whole nation. People will rush out to do some travels, do some shopping and visit families, etc.
6. Dragon Boat Festival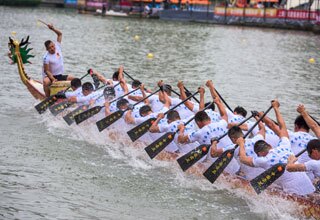 The time of Dragon Boat Festival is the 5th of the Chinese 5th lunar month. It is significantly celebrated in China because of a legend person in the ancient times. Qu Yuan who lived in the Warring States Period (476 BC - 221 BC) was a patriotic poet and suicided in the Miluo River (in Hunan Province) to follow his motherland. The dragon boat races are grandly held in the whole country. People will still plug Chinese mugwort into the door and eat Zongzi (made by rice and meat) during the Dragon Boat Festival.
7. Double Seventh Festival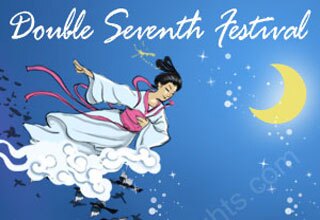 It is July 7 of the Chinese lunar year with a romantic story. It is said that Altair and Vega can have a dating at the night of Double Seventh Festival every year. People come out to the courtyard to watch the meeting and pray for a happy marriage. Now, it becomes Chinese Valentine's Day.
8. Mid-autumn Festival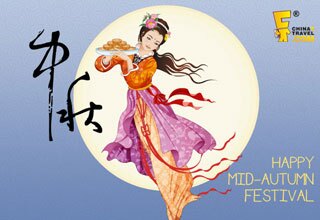 August 15 of the Chinese lunar year is the Mid-autumn Festival in China. Families get together to enjoy the brightest full moon and eat mooncakes in the evening. Numerous colorful lanterns with best wishes will fly in the sky. Mid-autumn Festival is also beautified by mysterious legend stories. It is a traditional festival for family reunion.
9. National Day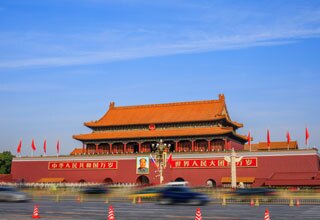 October 1st is Chinese National Day. It is another golden week for Chinese people to travel, visit families and do some other entertainment activities. The Chinese government will play an important role in the celebrations and local government in every city will hold some festival activities. A large-scale firework display is set off to celebrate the National Day in the evening. Usually, there is a splendid National Day's Parade in every ten years. It is another nationwide and large-scale festival in China.
10. Double Ninth Festival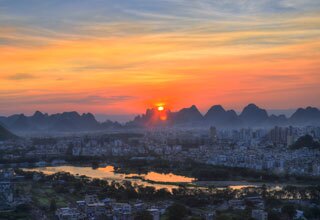 Double Ninth Festival, also called Chongyang festival, falls on September 9th of the Chinese lunar year. It is a traditional Chinese festival and develops into Seniors' Day. People will visit senior family members, climb mountains, eat Chongyang cakes, ect.
For an authentic travel experience, contact one of our travel advisors. Our local experts are always ready to create a hassle-free tour for you.