Chinese Indigenous Wildlife
China is a country where there are a large number of precious endangered animals. According to the incomplete statistics, more than 120 species of animals were included in the list of Convention on International Trade in Endangered Species. And with the continuous development of the economy in China and the deterioration of the global ecological environment day by day on the earth, the species of the endangered animals in China will go on increasing in the future.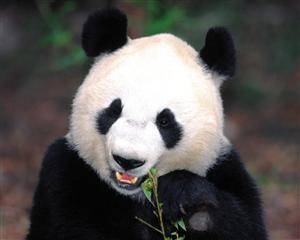 The Lovely Giant Panda
Nowadays, many Chinese indigenous wild animals are rarely seen in China, including the lovely giant pandas, the graceful Crested Ibis, the interesting Snub-Nosed Monkey, the precious South China Tiger, the gentle Red-crowned Crane and other rare and precious animals. At present, it is impossible to see these endangered animals in the original inhabitation areas in the wild and people can only see them mainly in the natural preservation areas where the endangered animals inhabit, such as the National Nature Reserve, Shennongjia National Nature Reserve. Besides, tourists can watch the giant pandas   with the quantity of the wild ones less than 1000 in Sichuan, Shaanxi and Gansu provinces in China, such as The Giant Panda Breeding Research Base, Guangzhou Zoo, Yaan Bifengxia Valley and Wolong Nature Reserve. Tourists can also watch the crested ibis in Zhuhuan Nature Reserve in Hanzhong of Shaanxi Province and the Snub-Nosed Monkey distributed in Guangzhou Zoo. And South China Tigers are mainly in several zoos in China, including Shanghai Wild Animal Park and Guangzhou Zoo.
For an authentic travel experience, contact one of our travel advisors. Our local experts are always ready to create a hassle-free tour for you.