Chinese Money
The official currency in China is the Renminbi (RMB or CNY) or in Chinese "Ren-min-bi". which translates as" the people's money", and is generally used in the same way we use the word' currency'- the Renmibi exchange rate, for instance. The basic unit is the yuan (also known as "kuai"), which is used to express all quantities including prices in shops etc. The yuan comes in paper notes of 1. 2, 5, 10, 50 and 100 yuan notes, and 1 yuan coins. 1 yuan equals 10 jiao(or mao). Always check your change to be sure that you have not confused jiao and yuan. Jiao notes and coins can be useful is you want  to drop small change into a beggar's bowl.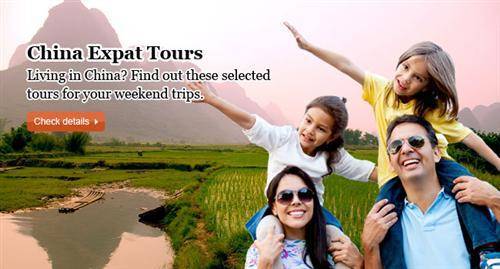 Foreign currency (cash or traveler's checks) may be exchanged for Chinese currency at licensed exchange facilities of the Bank of China and other authorized banks.
Money exchange facilities are available at major airports, hotels, and department stores. Major brands of traveler's checks are accepted at such exchange facilities and cash advances against a credit card can be arranged, a service charge is usually added. Consult with your bank before departing the United States to be sure that your brand of check or credit card will be accepted. Major credit cards (American Express, Mastercard and Visa) are accepted by most major hotels and in many well-known restaurants. ATMs compatible with US bankcards are also available throughout Hong Kong and to a limited extent in major Mainland cities such as Shanghai and Beijing.
Ways to differentiate genuine RMB from non-genuine RMB
The Penetrating method of differentiating real RMB from false RMB can be summed up as four processes: look; touch; listen and detect.
How to look? Firstly, look at the watermark. Looked at towards the illumination, RMB above 10 Yuan may see the person head portrait or the flower and plant watermark in watermark window place and the paper currency of 5 Yuan value is a full ancient printing plate currency watermark. Secondly, look at the security line. There is a limpid straight line on the right side of the bank notes with 50 Yuan of printing plate and 100 Yuan of face value of the fourth set of RMB. The "safety line" or the false print of RMB is printed with light color printing ink, misty and hard to find out or to put a silvery plastic line by handwork. So it is easy to find that in currency paper border there are silvery white thrums differing in length by scissors. On the safety line of the fifth set of RMB are some mini characters, which false RMB can hardly imitate as clear as real RMB. Besides, the line is easy to be drawn out. Thirdly, look at the design color of the bank note face in order to see whether it is bright, the line is clear or not, whether the link up is intact to connection and whether there is gap or not.
How to touch then? Since denomination RMB adopts embossing above 5 Yuan, the line forms paperback printing ink of crippling saying, especially in Braille point, in "People's Bank of China " model of written characters and in figure location of the fifth set of RMB etc. Using fingers to fondle these places, you can have a comparatively distinct concave-convex feeling. And obvious resistance can be felt when using fingers to streak comparatively new bank notes. The counterfeit money taken over at present is turned out to be printed with offset press, smooth without any concave-convex feeling.
How to listen? The paper of RMB is a kind of specialized paper, solid and smooth. The comparatively new bank notes can make clear and melodious noise when you use fingers to fluff the paper money. While the counterfeit money paper becomes soft, infertile and unendurable to crumpled and folded. And it makes oppressing noise.
Lastly, How to detect? Use simple instrument to carry out fluorescence checks. On the one hand, to detect whether there is reflection of fluorescence. RMB paper which is not bleached in fluorescence has no reflection in the fluorescent lamp and becomes dark. The counterfeit money, most of which is bleached, has the reflection of fluorescence in the fluorescent lamp and becomes white and bright. On the other hand, the real RMB has one or two fluorescent characters in light yellow. While the false RMB has the fluorescent characters in grey white luster.
The People's Bank of China, the Ministry of Public Security and the four banks authorized by the People's Bank of China have the right of confiscating the counterfeit money, they are Industrial and Commercial Bank of China, Agricultural Bank of China, Bank of China and China Construction Bank, all of which are wholly state-owned commercial banks. According to PRC RMB regulation on administration, every banking institution handling the business of RMB access money can forfeit counterfeit money.
For an authentic travel experience, contact one of our travel advisors. Our local experts are always ready to create a hassle-free tour for you.