Future Prospects
Today, the numbers of Giant Pandas are up for a number of reasons: better breeding in captivity and release into the wild and reclamation of lost habitat/ removal of humans from key panda habitats, but also because a reevaluation of the original numbers of Giant Pandas in existence when the first "panda census" was taken – based not on direct but indirect evidence – revealed that there were in fact hundreds more Giant Pandas in existence in China than was originally believed.
However, as will be seen in the following, the threat to the Giant Panda is still real, and changing global climatic patterns may yet spell bad news, but the good news at present is that human intervention is indeed making a difference while at the same time a general global awareness of the need for a reduction in carbon emissions, which can also help to preserve Giant Panda habitats, is spreading.
There is still much practical work to be done at the Giant Panda habitats in Sichuan and Shaanxi Provinces, and therefore the Chinese government has launched a volunteer program whereby interested parties can spend time learning about and assisting in the hands-on, day-to-day care of the Giant Panda – more on this initiative in following chapters.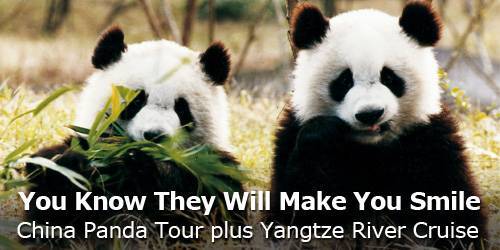 Our local experts are always ready to create you a hassle-free tour. Get an authentic experience by contacting one of our travel advisors.