Huangshan World Geopark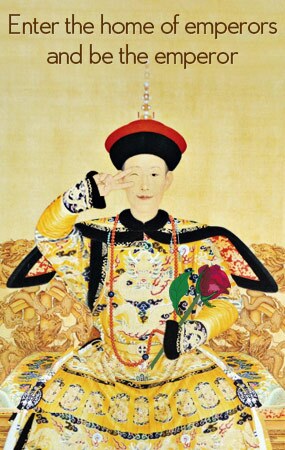 Where Is Huangshan Geopark
Huangshan Geopark, included in World Geopark List in the year 2004, is located in the beautiful mountainous area of China's South Anhui Province, covering an area of about 1,200 square meters, featuring Mesozoic granite landscape. Mount Huang becomes famed for its magnificence and peculiarity, characterized by towering peaks, verdant pines, rugged rocks, amazing caves, steep cliffs, vast sea of clouds, pleasant flowing hot spring. There are altogether 72 peaks that are over one thousand meters above sea level, covered by a variety of grotesque rocks, looking towering and steep. A number of valleys in the shape of U and V are distributed around it. There is wide distribution of granite stone pillars on the mountaintop, mountainside and in the valleys. Strangely-shaped pines tower aloft in the area, in the shape of quaquaversal, tapering, carinate and columnar. In a word, Huangshan Geopark can be ranked as a large-scale natural granite museum, boasting Granite landscape, quaternary remnants of glaciation, hydrological geological relics, other geological landscape resources, Huangshan cultural humane landscape and abundant animal and plant resources.
What to See in Huangshan Geopark
Huangshan Geopark mainly consists of five scenic areas, including North Sea Scenic Area, East Sea Scenic Area, West Sea Scenic Area, Yuping Scenic Area and the Spring Area. The North Sea Scenic Area features a variety of characteristic sights, such as Two Immortals Playing Chess, Prime Minister Viewing the Chess, Eighteen Arhats Facing South-sea, Lion Peak, Pine Valley, Strewing Flowers Castle, Shixin Peak, Kylin Pine, Coherent Pine, Sleeping Dragon Pine and various stalagmites. The East Sea Scenic Area is known as Yungu Temple scenic area as there is a temple standing in a sea of bamboo groves and surrounded by huge mountains containing verdant pines, fir woods and fantastic rock peaks. The East Sea Scenic Area boasts unique humane landscape, including miscellaneous stone inscriptions distributed on the path by the south entrance. Besides, distinct sights can also feast visitors' eyes, such as Immortal Pointing the Way, Tom and Jerry and Magpie on Plums. In West Sea Scenic Area, visitors can appreciate vast towering peaks and grand Xihai White Cloud Gorge. The Spring Area boasts Peach Blossom Stream which contains 4 bridges including Armed Scenic Beauty Bridge, Purple Cloud Bridge, Celebrated Spring Bridge and White Dragon Bridge. Besides, the Spring Area also features characteristic pavilion, such as Shangri-la Pavilion, Pavilion for Viewing Fish, Soaring Pavilion and Pavilion for Viewing Falls. Yuping Scenic Area boasts the soaring Yuping Tower and the major peaks of Mount Huang.
Tips: Huangshan Airport is situated in the suburb area in the northwest of Huangshan, which is about five kilometers from city center. Visitors need to take a taxi from Huangshan Airport to the city center, as buses between the airport and city center are not available. Transport: Regular buses operate from major cities, such as Nanjing and Hangzhou to Huangshan City every day. Then buses or taxi from downtown city to Huangshan Geopark are available.