Learn to Cook Chinese Dumplings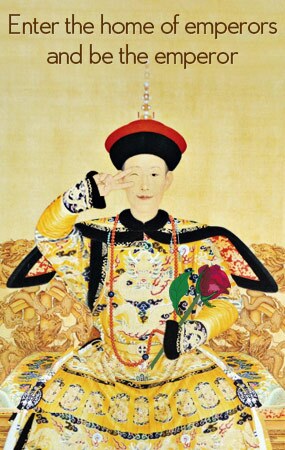 Dumplings (Jiaozi,饺子) are the most popular food in China. Chinese people like to have dumplings especially in Chinese traditional festivals like Spring Festival.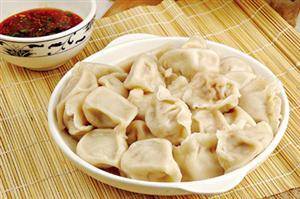 Ingredients:
Dough:
2 bowls of flour
3/4 glass of cold water
2/5 tsp. of salt
3 tsp. of baking powder
Filling:
300 grams of minced mutton, beef, chicken or pork
A large spoon of salt
250 grams of chopped celery or Chinese cabbages
2 tsp. of minced green onion
2 tsp. of soya-bean oil
1/2 tsp. of monosodium glutamate
One piece of minced fresh ginger
2 pieces of crushed garlic coriander
2 tsp. of coriander
1 tsp. of pepper
1 tsp. of sesame oil
1 tsp. of cooking wine
One egg
A tablespoon of soy sauce
Instructions:
Make fillings:
1. Chop button, beef, chicken or pork, and mix it with minced Chinese cabbages or celery.
2. Add salt, monosodium glutamate, minced fresh ginger, soy sauce, cooking wine, sesame oil, crushed garlic coriander, minced green onion, pepper and egg.
3. Mix the ingredients well by stirring them in a container in the same direction.
Make dough:
1. Put flour in a container, and pour water in just right amount.
2. Stir and knead the dough over and over again until it becomes sticky, and becomes a whole.
3. Lay it aside for about 25 minutes.
4. Knead the whole dough in a long slender one, and cut the whole dough into several small pieces, and then knead them again.
5. Press and roll the small pieces into round thin ones with rolling pin.
Make dumplings:
1. Hold one piece of dough in your left hand, and then add some fillings in the middle of dough.
2. Fold the edges of the dough into a half moon shape in the same direction, and press them down solid and tight.
Cook:
1. Boil a large pot of water.
2. Put some dumplings into the boiling water, and stir them slightly in the same direction in case that they stick with each other.
3. Cover the pot and boil dumplings for several minutes. When the dumplings are floating, you can taste them.
Eat:
Put some soy sauce or vinegar in a dish, and then enjoy the dumplings with dipping the soy sauce.