Main works on traditional Chinese medicine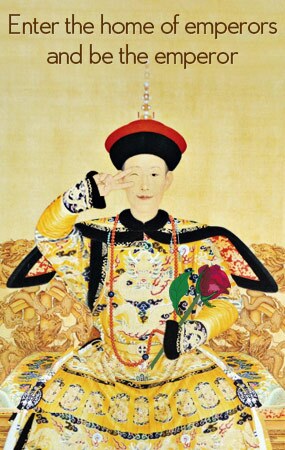 Warring States (475B.C to 221 B.C)
The Yellow Emperor's Classic of Medicine, which laid the foundation of Chinese medical science, was published.
Qin and Han Dynasty (221 B.C to 220A.D.)
Shennong Bencaojing (The Shennong Compendium of Materia Medica), a seminal text in early Chinese medicine that documents and records over 365 different medicines, was published.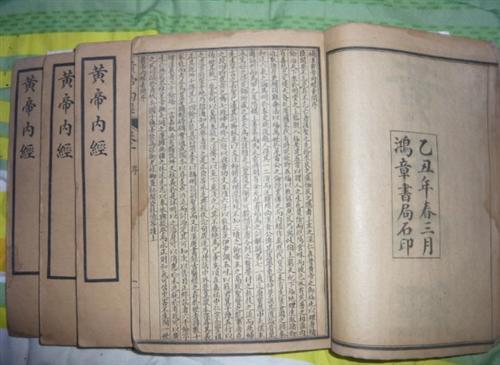 Zhenji, the earliest example of recorded medical case histories in China (thus responsible for the advent of medical history recording in Chinese medicine), was written. In this book, 325 case histories, both successful and unsuccessful, were recorded.
Zhongzangjing, a ground-breaking text that described open surgery of the abdominal cavity under anesthetic and Wuqinxi, a gymnastics course created by the famous doctor Hua Tuo in the late Han Dynasty, was introduced.
This period also saw the creation of another important book: Shanghanzabinglun. This was divided it into 2 parts called Shanghanlun and Jinkui yaolue. Shanghanlun laid a solid foundation for later Chinese medical science and Jinkui yaolue was the manual on treating mixed diseases.
Jin Dynasty (265A.D-420)
Maijing, the earliest Chinese volume that provides specialized documentation of sphygmology (medical studies of the pulse), was written.
This period also saw the creation of Zhenjiu Jayijing, a collection of works from ancient Zhenjing, Suwen, Mingtang kongxue zhenjiuzhiyao, which represents the earliest works on acupuncture found in China today.
Northern and Southern Dynasties (420A.D-589)
Leigong paojiufang, a volume on the basic knowledge of pharmacy was recorded and is now the oldest known book on early pharmacy left in China.
Liujuanziguiyifang was written. This book is an early work on surgery which provides a complete summary of the surgical advances achieved up to the Jin Dynasty.
Sui Dynasty (581A.D-618)
Zhubingyuan huolun, the first Chinese medical work in which the causes and presentation of various diseases were recorded, was created.
Tang Dynasty (618A.D-907)
Xinxiu Bencao was published by the Tang government. In this medical work, more than 850 kinds of medicines and a large number of herbs were recorded. This book, which also systematically summarized the advances in pharmacology achieved up to the Tang Dynasty, was widely recognized as the world's first medical dictionary.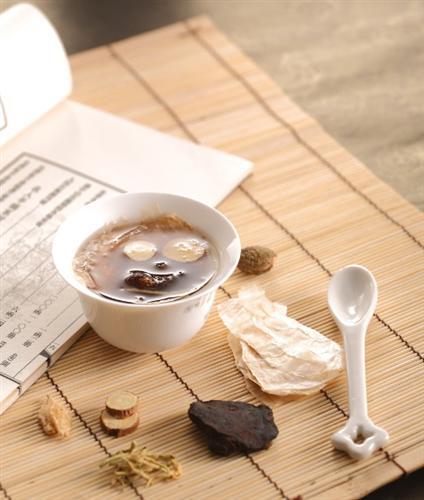 Qianjin Yaofang and Qianjin Yifang, 2 early pioneers in pharmacy, wrote a number of works that recorded many pharmacological formulations and also contained the first recipe for gunpowder!
Shiliao Bencao is a legendary book that was written this period, of which only 3 volumes remain. Shiliao Bencao documents the use of Chinese herbs for the treatment of disease.
Hunagdi neijing suwen, a very useful and influential Chinese medical text, was re-formatted and re-written.
Xianshou lishang xuduanmifang, the Chinese medical volume on orthopaedics, was written. Unfortunately, only 1 volume of this text remains.
Jingxiao chanbao, the earliest work on obstetrics and gynecology, of which 3 volumes, 52 articles, and 371 prescriptions remain to this day, was written.
Song Dynasty
133 different medicines were recorded in the medical works of Kaibao xinxiangding Bencao at this time. A year after its publication, Lifang and others re-worked this book, expanding it to include a total of 983 Chinese medicines and re-naming it Kaobao Chongding Bencao.
Taiping shenghuifang was published by the central government of the Song Dynasty and was mastered by the medical doctors.
Tongren yuxue zhenjiu tujing summarized all of the great acupuncture achievements before the Song Dynasty and was published by the prefecture governments.
Xiaoer banzhen beijifanglun gave a brief description of the presentation of smallpox in children, making this the earliest Chinese medical work on pediatric smallpox.
Shichanlun is a foundation text on gynecology which was written in this dynasty. It documents many kinds of dystocia (difficulties in childbirth) and methods to assist the mother in overcoming them.
Shanghan zongbinglun re-interpreted the theories in Zhang Zhongjing's Shanghan zabinglun and refreshed the text in the Song Dynasty. The resulting text went on to become a famous medical work on typhoid fever (also known as military fever).
Taiping huimin heji jufan, a medical volume recoding formulations of various Chinese medicines, was written. These medicines are very effective and convenient to apply and so the prescriptions in this book continue to be used even today.
Leizheng huorenshu is a work of 22 volumes divided into 4 parts, each of which describes the presentations of typhoid fever or military fever as explained Zhang Zhongjing's Shanghan zabinglun that was also written in this period. This is an early book in researching Zhang Zhongjing's Shanghan zabinglun.
Xiaoer yaozhengzhijue was a brief text that recorded the diagnosis and treatment of various pediatric diseases that was written during this period. It remains a highly regarded text in clinical consultation to this day.
Yuan Dynasty (1279A.D-1363)
Yinshan zhengyao is an early Chinese book on nutrition which was written during this time.
Waike jingyao, a well-kept and valuable surgery work also originated at this time.
In this period, Shiyi dexiaofang recorded an effective method of hanging to treat fractures of the spinal column which was very advanced in world medicine at that time.
Ming Dynasty (1368A.D-1644)
Presentation and treatment of 12 different dental diseases were recorded in Kouchi leiyao, an early Chinese work on dentistry and the larynx.
Mingyi leian summarized and arranged all of the most famous disease cases that occurred before the Ming Dynasty. Individual cases and treatments were recorded in great detail and led to this book to continue receiving acclaim both at home and abroad to this day.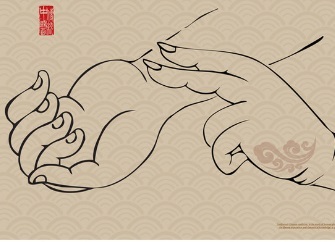 Yixue rumen, an introduction to Medical Science and a comprehensive medical work that has a great influence on newcomers to medical science, was written.
Bencao Gangmu (Compendium of Materia Medica) summarizes disease treatment practices up to the Ming Dynasty and was written at this time. This great Chinese work has been translated into many languages and can be found all over the world.
Zhenjiu dacheng (Great Achievements on Acupuncture), an essential work on acupuncture works up to the Ming Dynasty, was written. It is widely seen as a bridge between the past and present in the acupuncture practices.
Waike zhengzong advocated a combination of surgery and internal medicine and was very influential in the development of Chinese surgical practices.
Yiguan, an important Chinese medical work comprising of 6 volumes which specifically covers Zhenhuo (internal heat), was written.
Qing Dynasty
Shenshi yaohan, a seminal text that provides detailed descriptions of ophthalmological diseases was written.