Modern Chinese Kites and the Weifang International Kite Festival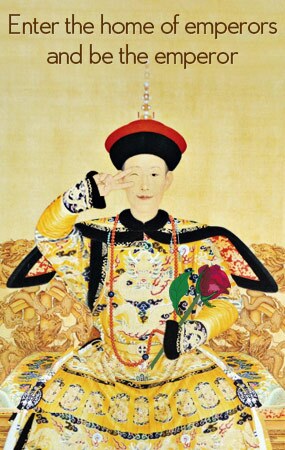 Chinese Kites Influencing Modern Civilization
The modern times definitely took China's kite flying to a whole new level. Kite boarding may not be Chinese creations but they definitely are based on ancient Chinese culture when they said the military used the kites with people in them. If the ancients were truly able to fly using massive kites, then it is possible to relive those moments with the help of modern innovation.
Kite flying is still a very important part of Chinese celebrations and festivals. There are no celebrations that do not include massive kites being driven by several people. If floating helium bubbles are too uninteresting for you, then the kite festivals in China will definitely be a breath of fresh air.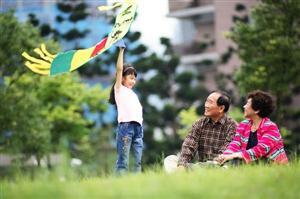 Kites are still widely used across China and the popularity of kites has always been very interesting. In fact, in China, it is a very important tourism tool and drives a lot of visitors to see the kites, to buy some or to just participate in festivities. An event would not be complete without colorful things in the sky and it is either fire crackers or kites that can complete the skyline of celebration in the country.
Kite making is also still a popular tradition in China. While lots of people outside China created world records, when it comes to the traditional art of kite making, nobody does it better but the Chinese. Even if kites were banned during the Cultural Revolution in China, a lot of artisans still developed smaller kites. The surviving pieces, according to experts, are highly collectable.
Exploring Weifang and Beijing- Quintessential Kite Flying Cities
Weifang (潍坊)
Weifang, located in the province of Shandong is the quintessential Chinese city to visit when it comes to kites. This city may not be as extremely popular as Beijing or Shanghai but there is no doubt that tourists, both local and international go to Weifang.
The capital of kites, Weifang is a metropolis of incredibly made and lovely kites and its welcoming appeal has won Weifang its title of being an Excellent Tourism capital and a model of cleanliness in China. It is also widely known as an environmentally conscious city. When it comes to kites, the contributions of Weifang exceed 1000 years of experience and until now, with its traditions, culture and craftspeople, Weifang truly is a city that flies.
During the Ming and Qing Dynasties, all the best kites came from Weifang. Nowadays, it is the seat of the World Kite Federation, a legitimate body that governs kite flying and creation activities, has created the largest kite festival in the city.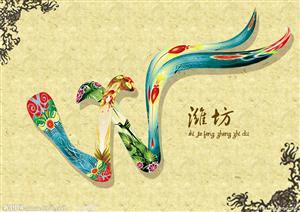 • The city has always been a big Eco-tourism attraction. With its mountainous surroundings, massive plains, and lots of wind to offer, the city is a perfect venue to enjoy kite flying almost perennially.
• Aside from its incredible landscape, Weifang also is home to the mecca of kite flying and history: The Kite Museum.
• Its facade is an ornately designed homage to the beauty of Weifang and its rich kite history.
• From ancient kites, simple to complex designs, tourists and local kite enthusiasts really enjoy the impeccable appeal of this museum.
• Apart from Ancient Chinese kites, there are also foreign kite designs, from both ancient and contemporary makers. The museum does not only show kites as ornaments, but also the culture of each country, the artist and their love for crafts.
• If you wish to visit the museum, it is located at the 66th Xingzheng Street, At the Kuiwen district. The museum is enclosed in an 8100 square meter structure.
Beijing (北京)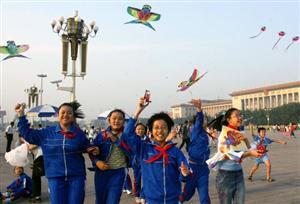 Beijing is another popular city to consider kite flying. If you wish to fly a kite, you can rent one along then historic Tiananmen Square as well as Ri Tan Gong Yuan which is a part located in the city. There you can enjoy a quiet moment, experiencing everything that China can offer. Their beautiful elevation gives a nice appeal for those who just want to relax and feel like a kid, flying kites.

Another popular option would be the South Gate of the Beijing Olympics Park. It is the biggest plot of green space in an urban setting across Asia. That being said, there are tons of flat areas and wind to give your kite the life that it needs. Many people come here all the time and it is a nice place to bring your own kite and just enjoy the lovely atmosphere and forget about things.

Haidian Park is absolutely gorgeous since it is a classic kite flying space. It has a massive evergreen landscape that glisten to bright green during the summer. The lawn where you can ride a kite is around 20 thousand square meters deep.
Lastly, we have Taiyanggong Park in Beijing which is located in the Xizhimen Business area and it is at the junction of Beijing Zoo. You will not have a space shortage because it is 30 thousand square meters of beautiful, green land.
Celebrating the High Fliers- the Weifang International Kite Festival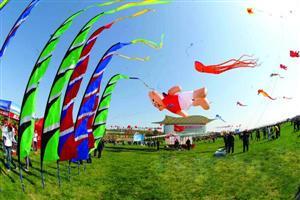 The Weifang International Kite Festival is the most popular and biggest kite flying festival in the world. When spring arrives in Weifang, the wind seems to bring a different, enigmatic aura, as if it is calling the beautiful kites to flutter across the sky.
The very first kite festival was held here in 1984 with a staggering number of 10,000 kites. This is a weeklong celebration held during the 20th to the 25th of April. Arriving in Weifang City before April 20 would be better if tourists want to join the festival. The event covers a variety of activities from trade fairs, exhibitions, artistic performances, business summits and tourism summits. The programs aim to ensure strong international ties and promote Weifang as a center of tourism, commerce and arts.