Mount Lushan Geopark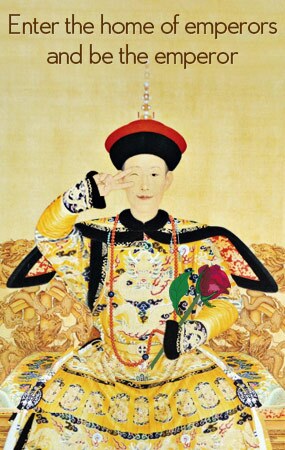 Mount Lushan Geopark is located in Jiujiang City of China's Jiangxi Province, 35 kilometers from downtown city, covering an area of 500 square kilometers. It's located on Yangtze River's southern bank and Poyang Lake's northern bank. Mount Lushan Geopark is generally twenty-five kilometers from south to north and about twenty kilometers from east to west. Mount Lushan is the cradleland of Chinese landscape culture and the birthplace of Chinese idyll. In history, more than 1,500 famous scientists, philosophers and writers have traveled to Mount Lushan, and have created over 4,000 famous poems and thousands of travel stories, embodying the highlights of Mount Lushan.
Mount Lushan is a popular resort for avoiding the blistering heat of summer. Thus, the best time to visit Mount Lushan is in July and August. An increasing number of Chinese people choose to spend their summer holidays in Mount Lushan. The natural hot spring of Mount Lushan is very popular with travelers, and they would like to relax themselves and keep away from the hustle and bustles of cities enjoying the hot spring as well as the surrounding natural beauty. Mount Lushan presents different scenery of a variety in different seasons, including marvelous sea of clouds, oddly-shaped pines, towering peaks, eyeable waterfalls and magnificent caves.
The Peaks of Five Old Men (五老峰)
The Peaks of Five Old Men are located in the southeast of Mount Lushan, which look like five old men sitting side by side. The peaks are about 1,436 meters above sea level, connecting Poyang Lake. The peaks boast magnificent sight, towering and marvelous. Observed from every angle, the peaks present different postures. Some one looks like a poet reciting poems, and some one looks like warrior singing loudly, and some one is just like an old man angling. Out of these five peaks, the most precipitous one is the third one, with oddly-shaped rocks and magnificent scenery. The highest peak is the fourth peak, which contains five small peaks. According to legend, there used to be 5 old people a long time ago. They always went fishing altogether by Poyang Lake. However, a disaster was caused by dragons in the sea, and local people suffered from flood. In order to protect local people from flood disaster, the five people became five bulwarks against floods. In order to be in memory of the five heroes, they have been called The Peaks of the Five Old Men.
Lushan Botanical Garden
Lushan Botanical Garden, built in 1934, is a subtropical sub-highland botanical garden, and it's also one of the oldest botanical gardens in China. It's located in the valley to the east of Mount Lushan. Lushan Botanical Garden contains over 3,400 varieties of plants, featuring pines and cypress, covering area of 300 hectares. Lushan Botanical Garden is an important base for science education and the introduction and protection of wild plants. After over 60 years of development, Lushan Botanical Garden has become famous tourist resort.
Lushan Botanical Garden consists of firry and cypress area, tree area, rock garden, flower garden, greenhouse area, swamp floral area, nursery garden, tea garden and yangtao introduction area. The famous cloud and mist tea of Lushan is planted here.
Sandie Spring (三叠泉)
Sandie Spring Scenic Area is located in Jiudie Valley (九叠谷) in the southeast of Lushan in Jiujiang City, 26 kilometers from Jiujiang City. It ranks as a mountain-type tourist resort integrating perilous peaks, oddly-shaped rocks, flowing waterfalls and springs. Sandie Spring falls off Five Old Men Peak, with the drop of 160 meters. Sandie means three steps, so the spring got the name because of three steps. The waterfall drops off 20 meters from the first step, and bends into pond in the second step. Looked up from the third step, the spring presents marvelous and amazing scenery.
Hanpo Pass (含鄱口)
Mount Lu is one of the nine top places for watching the sunrise. The best venue to watch sunrise and appreciate sea of clouds is Hanpo Pass. On Hanpo Pass, tourists can enjoy the panoramic view of Poyang Lake, the largest fresh lake in China. You can enjoy the sunrise from the lake and the golden mountains surrounded.
Guling Town (牯岭镇)
Guling Town is located at the foot of Mount Lushan, which is 1,164 meters above sea level. It's surrounded on three sides by mountains. Guling Town is also known as "the Town in the cloud", built in the late 1800s for European travelers. Guling Town ranks as the cultural and tourist center of Lushan, containing world cultural landscape, world Geopark and world ecological landscape.