Regong Art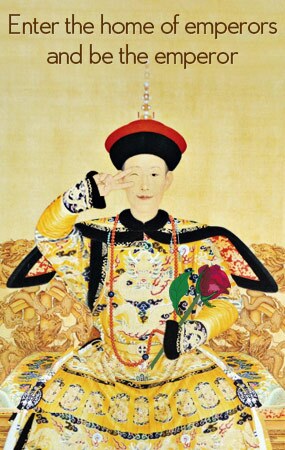 Introduction
Regong Art, an important part of Tibetan Buddhist art, is a school of art with widespread influence. It originated in the Longwu River area inside Tongren County, Qinghai Province in the 15th century AC. In the past several hundred years, lots of artists here have been engaged in the folk Buddhism painting. Both the number of the artists and their excellence in skills are rarely seen in other Tibetan areas. Thus, Tongren County is reputed as the "Home of Tibetan Culture and Art". Tongren is also called "Regong" in Tibetan, and this kind of art is called "Regong art".
In the past several centuries, Regong art artisans have traveled to many different regions to create different works, suchas Qinghai Province, Tibetan Autonomous Region, Gansu Province, Sichuan Province, the Inner Mongolian AutonomousRegion and other places in China, as well as India, Nepal, Thailand, Mongolia and other countries in the world, leaving behind numerous exquisite art works. As an ancient and unique form of art, Regong art features in vivid and accurate modeling, beautiful and exquisite drawing, bright and gorgeous colors and decorative form. Its modest style of painting, clean and harmonious color set, absolutely life like portrait have fully reflected Tibetan people's wisdom and excellent culture. Regong art is a wonderful work in the treasure-house of Chinese culture, as well as a result of combination of cultures between different Tibetan areas and cultures between Tibetan and Han people.
Artistic Features
Regong Art includes paintings (murals and scrolls called "thangka" in Tibetan), clay and wooden sculptures, barbola, color paintings on buildings, patterns, butter sculptures, and so on. The contents of Regong art range from the story of the Sakyamuni, Bodhisattvas, Buddhist guardians and fairies, to Buddhist stories.
In the early period, Regong Art works were crude and unsophisticated with monotone colors, featuring typical Indian and Nepalese styles. The tone of drawing is bold, depicting characters, scenery. Flowers and birds vividly, making the appearance of the picture vigorous and firm. In the mid-17th century, artisans mastered better techniques and the painting styles became more elegant and exquisite; they also paid more attention to decorative effects in their works. Thus, the art entered a prosperous period of development. Centuries passed, many early and mid-time wonderful paintings were lost. However, people can still find some gorgeous, excellent and large-sized wall paintings and Tangka arts painted by the artists from that time in Longwu Temple, Nianduhu Temple and Wutun Temple.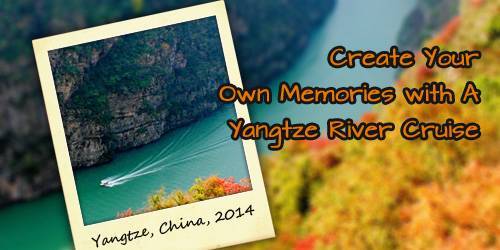 Origination
The period from the 10th century to the 13th century was the late development period of Tibetan Buddhism, as well as a transferring period for the art of Tibetan Buddhism, which was also a time when Regong Art was born. During this time, Tibetan Buddhism was already widely accepted by people. Thus, being a tool to deliver the sermon, the art of Tibetan Buddhism had begun to change itself from foreign style to the style answering to the appreciation of the beauty of the nation.
Regong Art cultural also originated in Tibet which is the center of the snowy region, but mainly has three aspects of sources: First, possession of Lado's annual co-sharp intellectual measures three brothers studied painting in Nepal and then to settle in Amdo Regong spread Buddhism painting art; Second, in four or five centuries Sa Ying-chi together to send their disciples that wow Regong regional spread of Buddhism in the painting art; third, sang in 1710, when Russia's Labrang Monastery was built-pei, his mantang sent painting Regong transmission areas, so the different sources made Yuan Regong Art painters have their own characteristics. Regong Art is walking to the world.
Early Regong Art artisans traveled to many different regions such as Qinghai Province, Tibetan Autonomous Region, Gansu Province, Sichuan Province, the Inner Mongolian Autonomous Region and other places in China, as well as India, Nepal, Thailand, Mongolia and other countries in the world to create art works, leaving behind numerous exquisite art works. They assimilated artistic nourishment from Tibetan paintings, Dunhuang murals and foreign similar works and then combined them with local folk arts of Qinghai Province to gradually consummate the techniques of Regong Art.
History of Development
In its development of hundreds of years, Regong Art is becoming a unique folk art. It features in accurate and vivid characters, beautiful and delicate drawing, gorgeous and decorative colors, fully displaying the rhythmic, moving and stereoscopic sensation of the lines. It also maintains the perfection with the whole. The modest style of painting, clear and harmonious color set and life-like portraying shows the excellent culture created by Tibetan people, which is an important treasure of art among Chinese heritages. Many Regong Art works have been exhibited in Beijing, Shanghai, Tianjin, Hong Kong, Guangzhou, Shenzhen, Tibet, Gansu, Qinghai and other cities, achieving thorough success and high appreciation. Tibetan Buddhism art brings new spirit to the age-old culture and art of China. Regong Art is just an exotic flower in this garden of culture. The artists show their understanding of life through wonderful culture of art and historical traces of hundreds of years, which is the result of the communication between different Tibetan areas and between Tibetan and Han Nation. It has undergone declining and flourishing, however, it has great future. Surely Regong Art will absorb the essence from so many forms of arts of different nations and never stop innovating to yield unusually brilliant results.
Meaning of Heritage
With its delicate design, gorgeous colors and smooth lines, Regong Art is not only popular in areas where Buddhism is prevailing, but also getting more and more popularity among fans all over Hong Kong, Macaw, Taiwan regions and other countries in the world. It's becoming prosperous in the recent 10 years. However, while old artisans have passed away, market economy and commercial realization is charging and the tourist industry is getting more and more prosperous, excellent Regong Art works is becoming less and less. The market is filled with counterfeits and copies. Regong Art needs to be saved and protected badly.