Seat Classification of China Trains
Generally, there are four types of seat in China trains.
Hard seat
In China's train, the distribution of hard seats is 3+2. The middle of train is corridor and two flanks are seats. Among two flanks of seats, one side has three seats while another side has two. However, the distribution of hard seats near the train gate is 2+2, meaning that each side of corridor has 2 seats.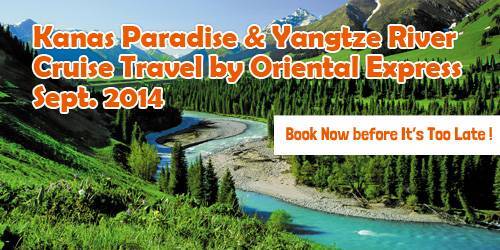 Hard seat adopt the face to face seat pattern, passengers of the same side are relative.
The materials of hard seat are relatively rigid, but flexible. Between each two seats has a small table. The vast majority of hard seat train window has curtains
Hard seat can be classified into air-conditioning hard seat and no air-conditioning hard seat.
Soft seat
Soft seat, one type of China train seat, is common in the EMU. Soft seat has two types: one type has handrail while another has no handrail. But both two types are comfortable than hard seat. On train, passengers with no soft seat tickets can't enter into the soft seat district.
At present, soft seat can be classified into four classes: ordinary soft seat, first-class soft seat, second-class soft seat and top grade soft seat.
In soft seat district, each line has four seats, evenly distributed in two sides of corridor. Comparing with hard seat, soft seat is more comfortable because there are much more soft fillers inside the chair. In addition, the seat cushion and back of soft chair are independent, and the back of chair can be adjusted.
Hard sleeper
Hard sleeper is a common way for long-distance passenger to take the trains. Different from the carriages of hard seat and soft seat, the way of hard sleeper to constitute a carriage is bunks. When taking the hard sleeper train, passengers can lie down, or sit on the bunk.
Generally, hard sleeper carriage adopts one man one ticket system. The passenger of seat carriage can't enter into hard sleeper carriage with a hard sleeper ticket.
Ordinary hard sleeper has three layers bunks: upper berth, middle berth, and lower berth, which all have beddings like quilts and pillow.
Unlike soft sleeper, which is divided into ordinary soft berth and high-class berth, the type of hard sleeper train is single.
The materials of the hard sleeper berth are the same as hard seats', which are hard but flexible.
Soft sleeper
Difference between soft sleeper and hard sleeper
Soft sleeper has a separate room, which can contain four people. The space of soft sleeper is larger than hard sleeper.
The soft sleeper district with amenity is quieter than that of hard sleeper.
The berth of soft sleeper is wider than that of hard sleeper, so that it's more comfortable to sleep.
The ticket price of soft sleeper is more expensive than that of hard sleeper.
Soft sleeper is the most comfortable form in passenger train with peaceful environment and high –class facilities.
Soft sleeper can be divided into ordinary soft sleeper and high-class soft sleeper. Ordinary can contain four people while high-class soft sleeper contains two people in a separate room
However, high-class doesn't exist in every train. In some high-class soft sleeper train, there are many advanced facilities, such as loo, shower cubicle, sofa, LCD TV and telephone.
Our local experts are always ready to create you a hassle-free tour. Get an authentic experience by contacting one of our travel advisors.