Shanghai Silk
For shopping, Shanghai has everything, international fashion brands as well as local shops. A new wardrobe can be cut very fast in the old town, where hundreds of stalls sell silk and cashmere.
The origin of Chinese silk can be dated back to 5,000-6,000 years ago. Silk is produced in many parts of China, particularly in Shanghai, Suzhou, Hangzhou and Shandong.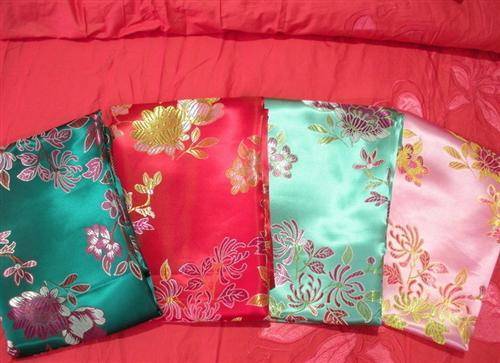 Shanghai is one of the most significant manufacturing and exportation place for Chinese silks. The silk products are so well-liked and admired among the consumers due to the diverse categories and high-quality, like silk, satin, damask, brocade, velvet and muslin and so on. Also noteworthy, the flowery print silk, which spotlights on traditional Chinese paintings and has worldwide reputation with its breathtaking colours and typical character.
Owing to long-lasting wars and frequent social turbulence, the colourful folk culture of China went through an extended stagnation. The technique of traditional silk embroidery, from various regions of China, was not widely recognized. As compared to silk products from Thailand, the up-and-coming new entry to this market, the Chinese silk products seem to have narrowly escaped extinction.
The origin of the high quality silk fabric remains the same today as it has for centuries. Especially well known for being the source of the delicate Suzhou embroidery, the area south of the lower reaches of the Changjiang River is known as Jiangnan, where the capitals of a number of Chinese dynasties were once located Beginning in Shanghai during the 19th century, traditional Chinese culture has been transformed by the introduction of Western culture. The miraculous spell that is still permeating the streets of Shanghai is a by-product of this historical background.
Silk shopping in Shanghai
Shanghai is adjacent to Suzhou, the silk capital of China; the Suzhou Silk Museum is located in this famous city. It is thus possible to purchase fine silk products at attractive prices. Shanghai Silk Building carries a wide variety of pure silks, silk linens and raw silks; wool fabrics are also available in the winter months.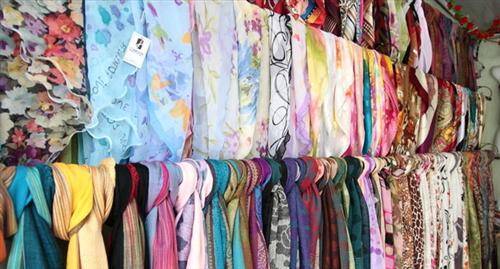 Zhu brother's silk store became during the years Laojiefu Silk Company and is today the biggest silk seller of all the East of China; it reflects the typical old silk industry of Shanghai.
The products of Laojiefu silk company are famous for their quality as well as their design. Next to the implementation of the Reform and Opening Policy, it grew to be the first silk shopping mall and also a symbol of the industry of the silk Chinese
Jiangnan Silk Museum 江南丝绸馆
Jiangnan Silk Museum was established in 2002 and encloses many elaborate silk products. It covers an area of 3,000 square meters, a great opportunity to see how silk is produced and to learn about 5000 years' silk culture, such as silk manufacture, silk ranking and features of silk products etc. It also offers a chance to purchase good quality silk fabric.
Shanghai Silk Mansion Company Ltd. 上海真丝商厦
Shanghai Silk Mansion Company, "the king of silk", is the major retail and wholesale centre for silk fabrics in Shanghai. It unites scientific research, producing and trading with the features of high-technology products as well as Chain stores running.
The company hold a wholesale store and 10 Chain stores in some main commerce streets of Shanghai and the products have been popular in 29 provinces and cities of China, especially the "Yi Fang" brand silk fabric, which is fashionable and of high quality. It is definitely the predetermined shop for foreign travelling and state guests'.
Our local experts are always ready to create you a hassle-free tour. Get an authentic experience by contacting one of our travel advisors.