Shanghai Weather in February
Weather
Rain and wind are the main themes of February weather in Shanghai, but the temperatures may be slightly warmer than January. Besides, it may be misty from time to time in the mornings.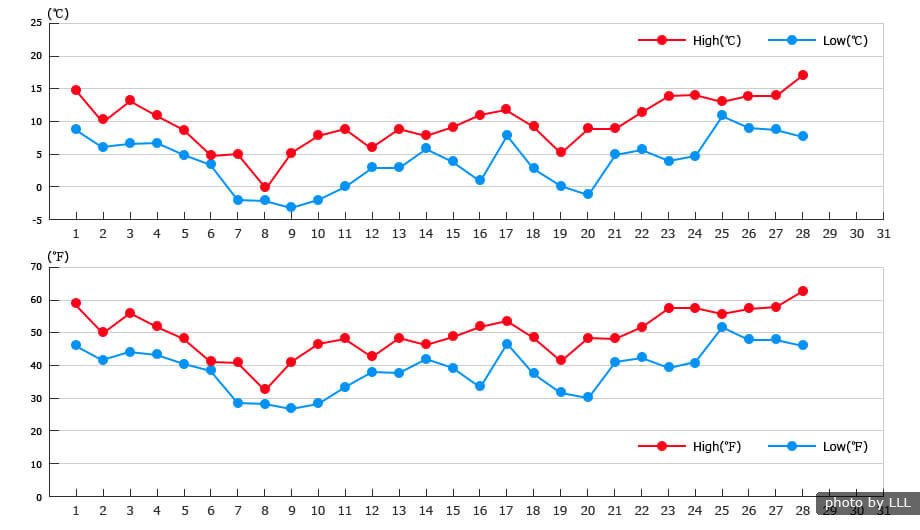 Clothing
Down coats, sweaters, gloves, thick pants and warm shoes are advisable for February, and an umbrella should be brought with you at any time, as it rains frequently.
Travel Advice
Experience Yuyuan's Lantern Festival
The Chinese Lantern Festival is celebrated on January 15 of the Chinese lunar calendar, when the first full moon night appears in the Chinese lunar year, symbolizing the return of the spring. On that day, lanterns with the central theme of the zodiac animal-of-the-year dangle on the pavilions, shops and residences in Yuyuan Garden, and create a picturesque scene. You can enjoy many traditional shows embodying the theme, and will have plenty of dishes to choose from.
When spring comes, it confronts us with the delightful scene of a plum tree garden containing 3,000 trees in 30 varieties, plus lovely pink cherry blossoms, slightly later in March.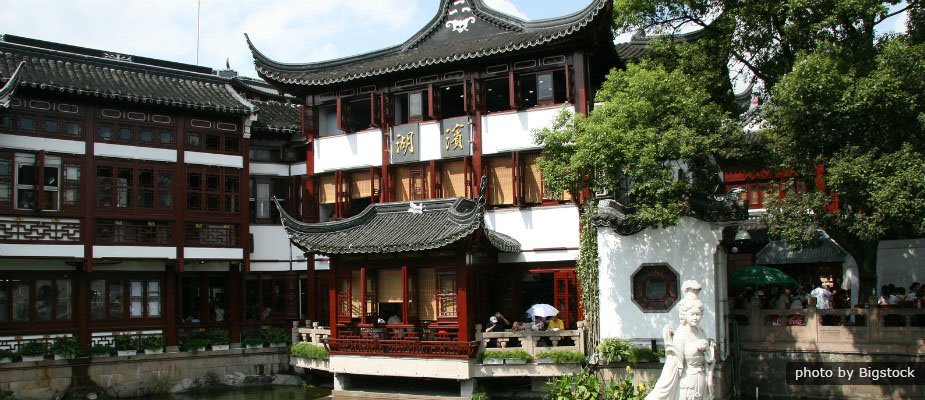 Visit the Temple Fair
The temple fair in the City God Temple presents a glowing scene of Chinese lanterns and lights. It is generally conducted around the time of the Lantern Festival ( on January 15 of the Chinese lunar calendar). The activity attracts hundreds of thousands of tourists from home and abroad, and involves traditional theatrical performances, fireworks, gongs and drums, incense-burning and refreshments.
Shanghai Climate Information by Month
Recommended Shanghai Tours
See more of Shanghai, and its neighbor Suzhou.
Exploit your limited time in China to the full, to see the highlights of Shanghai.
You May like
Our local experts are always ready to create you a hassle-free tour. Get an authentic experience by contacting one of our travel advisors.