Shikumen Culture
Shikumen buildings, the most extended traditional housing style in Shanghai. In their peak era more than 9 000 "shikumen" - 石库门-, which means literally "stone gate" could be counted. The gates of these houses are made of solid and thick wooden boards painted in black. And the door frames are made of stone, hence the name-Shikumen, or "stone gate houses".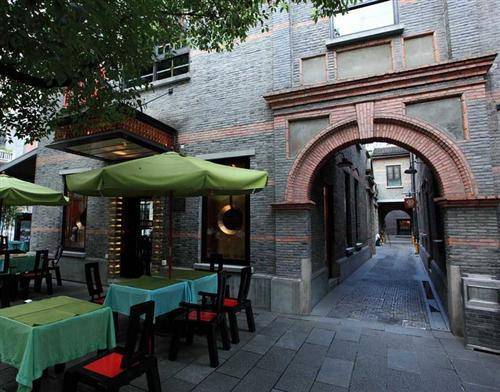 They represented to that time more than 60 % of all the residential buildings in Shanghai. From a purely architectural point of view, these houses are the products of specific historic periods.
Aged of more than a century now, some of these constructions do not correspond any more to the modern residential concepts which are further interested in the space arrangement thus several of these former buildingss are demolished.
Nevertheless they shikumen spread out in Shanghai, have a charm of past days and constitute unique architectural works of the city.
To the point, "shikumen" summarizes the old Shanghai. Through their long history, these buildings testify events which endured ordinary people and secret activities of the revolutionaries. The Chinese communist Party moreover held its first Congress in a «shikumen ", 88 years ago. They are also the cradle of numerous literary, university and artistic works.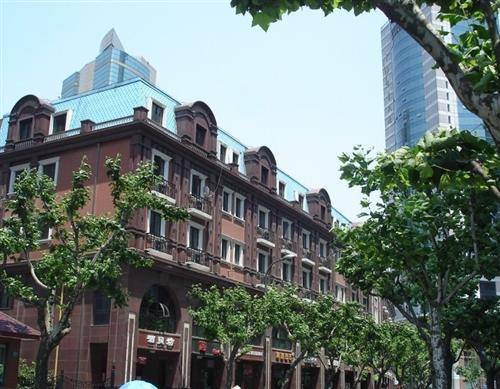 Formerly, the districts of «shikumen» welcomed numerous infrastructures: factories, banks, inns, warehouses, newspapers, schools and casinos. Even today, approximately a third of the population of Shanghai lives in "shikumen", where they redo history in a new epoch. For local residents, "shikumen" symbolize their memories, their family heritage, their friendship and their sense of community.
"Shikumen" constitute commonly area of alleys which combines private and public spaces. Whole blocks of these properties form vast passages punctuated with traditional Chinese style archways on both sides.
Once doors were closed at night, every pathway became a world apart where residents enjoyed their private life and the high-quality neighbourhood.
Old Houses in Shikumen
These houses date back to the 19th century, when Shanghai welcomed numerous refugees further to the Taiping Rebellion, a massive civil war in southern China from 1850 to 1864.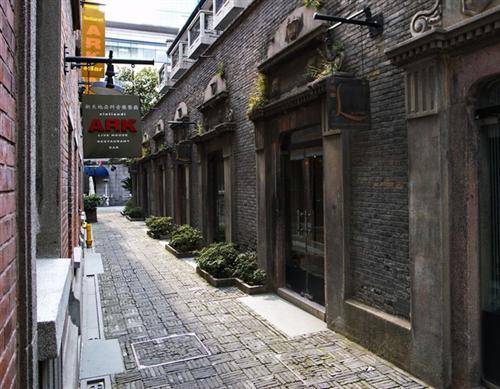 Composed by two or three floors, with a small courtyard in front of the house and surrounded with a wall of bricks, the house follows a customary replica: at the ground floor is the kitchen and a main space while bedrooms are on higher floors.
Often adjacent, they shape line of residences called lilongtang. After the Second World War, and the influx of population, it was common that several families are divided in a single shikumen.
They got modernized over time and lilongtang are animate places with itinerant merchants moving everywhere. The inhabitants are playing cards or chess, practicing t'ai chi; an authentic haven of peace in the modern city.
As the population density increased, the inhabitants gradually began to practice some of their activities in public places. These houses which fuse eastern and western styles are not only the result of an admixture of the oriental and western cultures, but an essential symbol of the cultural style of Shanghai as well.
Xintiandi
In spite of the progressive dismantling of number of these earlier constructions, inhabitants have never forgotten the cultural echo of "shikumen".
The style was widely adopted by numerous companies to enrich the cultural identity of their products, favour narrower links with the consumers, promote marketing campaigns, and finally manage to adapt the culture to a commercial use. This process was particularly remarkable and showed itself extremely fruitful in the development of Xintiandi the new symbolic district of Shanghai.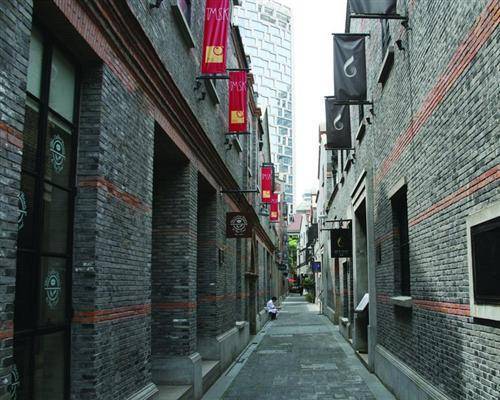 Xintiandi  is an affluent car-free shopping, eating and entertainment district composed of an area of reconstituted traditional mid-19th century shikumen  houses on narrow alleys, some adjoining houses which now serve as book stores, cafes and restaurants, and shopping malls. Most of the cafes and restaurants feature both indoor and outdoor seating. Xintiandi has an active nightlife on weekdays as well as weekends, though romantic settings are more common than loud music and dance places. It is considered one of the first lifestyle centres in China.
The preserved old design gets harmoniously married to the modern concepts of architecture. Xintiandi transformed the residential function of origin of "shikumen" by endowing them with sales purposes.
Besides their traditional facades, the inside of every house was adapted to the lifestyle of the modern city-dwellers of the 21th century. The visitors entering the Shikumen-lined lanes will be overwhelmed by the strong flavour of the Shanghai in the 1920s and 1930s and once inside a shop be plunged into a modern environment.
These days, Shanghai people living in the stone gate houses would listen to some western gramophone records and drink coffee, leading a somewhat westernized petty bourgeoisie life.
In the culture of old Shanghai, the Shikumen echoes the elegance, boom and bourgeoisie of Shanghai life. Its east-meets-west feature personifies the spirit of the modern metropolis. The unique features of Shanghai have given special characteristics to its people and formed its own city style.
Our local experts are always ready to create you a hassle-free tour. Get an authentic experience by contacting one of our travel advisors.