Shopping in China
China is filled with various amazing and interesting products which are good souvenirs for travelers to take back home. Chinese Qipao, Silk, Chinese tea, tea set, antiques, handicrafts, jades, paintings and calligraphies are the first choices during the journey in China.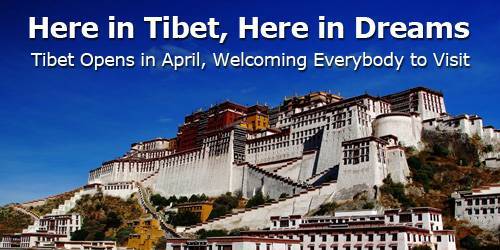 What to buy
Every city is famous for its own specialties. For example, Beijing is the right place to buy real Cloisonné and fresh water pearls. Hangzhou and Suzhou silk are the best silk in China and Shanghai is famous for its silk carpets.
Traveler can also buy fine paintings and China Southern sea pearls in Guilin, Guangxi Province. Replicas of the Terracotta Warriors, Tangsancai (Hand painted china in Tang Dynasty) and antique furniture attract travelers' eyes in Xi'an, Shaanxi Province. Dali Batik also called tie-dyed fabric and mounted butterflies are the specialties in Yunnan Province. Travelers can still buy high quality carpets and jade products in Xinjiang and first-class Tibetan Tangka in Tibet Autonomous Region.
Fine china will be another great choice in the numerous souvenirs. Jingdezhen porcelain is the finest and the most famous Chinese porcelain all over the world. Small products such as the Chinese Knots, paper fans, Beijing Opera Masks, Su Embroidery and Chinese Paper cutting will be the good souvenirs as well.
In addition, Chinese tea has a very long history to be exported into the other countries. The tea has been divided in several categories including green tea, blank tea, oolong tea, brick tea and scented tea. Hangzhou Longing tea, Dongting Biluochun tea, Anxi Tieguanyin Tea in Fujiang province and Yunnan Pure tea are the well-known Chinese tea in China.
Some travelers may be interested in the traditional Chinese medicine. Based on the different medicine theories from the western medicine, traditional Chinese medicine is an irreplaceable element to Chinese culture. Beijing Tongrentang is the biggest pharmacy among the traditional Chinese medicine shops.
How to buy souvenirs
To tell the fake souvenirs
Travelers can avoid buying all the souvenirs at the beginning of the journey. Buyers still should be more careful about the fake products, especially to buy the antiques. As the fake antiques are so close to the real antiques that they even make some experts fail to tell.
Besides, the valuable antiques should be well preserved over 120 years. And antique buyer need to keep all the receipts, certificates and official documents to export from China.
Bargain in Shopping
To Bargain in shopping is a very common commercial activities in China. When visitors travel in China, it is a good chance to enjoy the bargain and buy the things with a cheap price. If the products are not on the purchase list, please avoid bargaining with the sellers. Otherwise the shop owners will be very angry with the impolite behaviors or maybe buyers will get involved into an unhappy quarrel.
Travelers can bargain in a lot of places excluding department store, large-scale shopping centers and supermarkets in China. However, travelers have to make sure the souvenirs can successfully import to their own countries. Some souvenirs may need to pay for the tax or additional money on the transport.
For an authentic travel experience, contact one of our travel advisors. Our local experts are always ready to create a hassle-free tour for you.