Stone Forest Geopark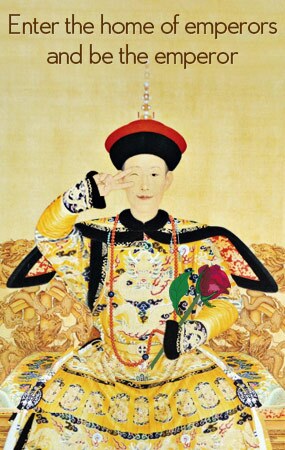 Situated in Yunnan Province, Stone Forest Geopark covers an area of 400 square kilometers. The main geological type of formation here is the karst landform.
Yunnan Stone Forest Geopark is a karst landform park with the major landscape of stone forest. In the late palaeozoic era, this place was in a shallow coastal sea environment. More than a thousand meters of limestone and dolomite have been deposited here, laying a foundation of this formation of stone forest. Due to later movement in the Earths crusts, the sea in this area became land. After many years of corrosion by ground water and surface water along the rock fracture, the diversified stone forest landscape was finally shaped. The first stone forest was formed 2500 million years ago in the Early Permian era, and the latest stone forest is still in formation. In all these years, this area has witnessed sedimentary basalt, lake detrital deposit, uplifting and denudation. Formed in different geological climate and hydrologic condition, stone forests formed in different times are of distinct gradation.
Most Diversified Landform
The karst landform here is the most diversified in the world. All kinds of typical karst landform types can be seen here, including well developed sword-shaped karst landform, arête, mushroom-shaped karst landform, tower-shaped karst landform and so on. Therefore, Yunnan Stone Forest Geopark, which can be called "the Museum of Stone Forest", is a combination of all kinds of stone forest landscape. The karst landform here is of both great scientific and aesthetic values.
What to See
Yunnan Stone Forest Geopark is the only stone forest that is situated on the plateau in a subtropical zone. In this geopark, low stalagmites and tall stalactites are scattered here and there in the hills, the valleys and low-lying lands. These stalagmites and stalactites are in a close relationship of intergrowth with karst caves, karst lakes and karst waterfalls, making a panorama of karst landform. Especially, there is a stalacntite group here, in which all the stalactites are 20 – 50 meters' tall. People call it stone forest because it looks like a forest of tall stone trees. That's how it got its name. The stone forest here is of great value to study of the regional geological evolution and karstification.
Sani people from Yi ethnic group have been living in this area for more than two thousand years, their life is closely connected with the stone forest. Their culture is widely known as well. Festivals such as the epic "Ahshima" which has won universal praise, the Torch Festival which is full of laughter and happiness, the beautiful and jubilant "Axi Dancing in the Moon Light" and the soulful song "Please stay, guests from far away" are all traditions in this culture. The colorful ethnic culture, together with romantic ethnic customs and the pleasant stone forest, has created a harmonious and beautiful picture. All of these elements help to add to the charm of Stone Forest Geopark.