Tips for eating healthy
The so authentic Chinese food is probably the healthiest food in the world.
The quest of immortality in Taoist philosophy was accompanied in the past with a strict diet, where any meat was excluded, because how to become immortal by eating oneself dead food?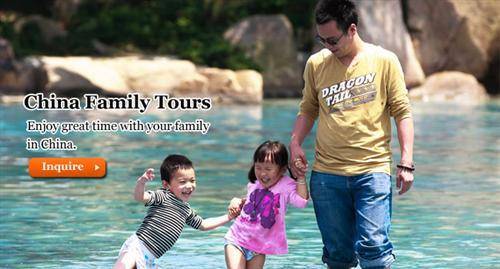 It is this principle which still makes that today the Chinese eat a lot of vegetables and do not tolerate the view of red meat; it's the same for cheeses, which fermented and remind to decay. Cereals were also excluded in the past because be the prey of worms considered as aging the body.
Literally applied, this life style urged the Chinese to eat healthy, and so discovering the properties of numerous plants.
Some tips to take on without delay
Veg out. Look for dishes that feature vegetables, not meat or noodles. Ask for extra broccoli, snow peas, or other veggies.
Don't go deep. Order your chicken, tofu or seafood lightly stir-fried or braised, not breaded, battered, and deep-fried.
Hold the sauce. Use a fork or chopsticks, not a spoon, to get the food from the serving platter to your plate. That keeps the salty, sugary or fatty sauce on the serving dish, not soaked up by your rice and, eventually, your waist.
Don't add in salt for injury. The food is salty enough without adding more. Each tablespoon of duck sauce or hot mustard has 100mg of sodium; hoisin sauce has 250mg; soy sauce has 1,000mg.
Urp! Many entrées have 1,000 to 1,500 calories (not counting the 200 calories in every cup of brown or white rice). Share or ask for a doggie bag. A typical takeout carton of rice contains about two cups.
Strange foods in Beijing
The elimination of food very concentrated in calories is known to be a factor of vitality and health.
Beijing is famous for its strange foods. From scorpion to penis hot pot …
Everybody agrees to say that it is judicious to eat healthily if we want to die old and in good physical shape. But quality can also rhyme with curiosity, especially in China. What about some Pekinese addresses to amaze your papillae?
We suggest five inescapable addresses in Beijing for every adventurer who respects himself.
Be careful, strange does not mean lack of quality and hygiene!
1.The Ugliest In the World (Tianxia diyi chou), Tianxia Diyi Chou
77 Yan Dai Xie Jie ( Est de Houhai)
According to a well-known saying, "Chinese eat anything with four legs, except tables. And everything that flies, except airplanes," and the food served at the Restaurant, in Beijing is proof of that.
2.Guolizhuang Restaurant.
There are people who would spend hundreds of dollars on delicacies like cooked yak penis or sheep gonads. These are the kind of foods that have made the Guolizhuang Restaurant so popular in China's capital city.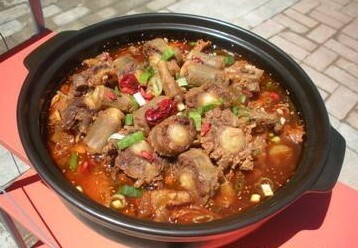 Guolizhuang
This bizarre establishment opened its gates in 2006, offering all kinds of dishes with animal genitalia as the main ingredient. Many Chinese believe animal penises increase male potency and do wonders for women's skin.
Guolizhuang (锅里壮) www.glz.com.cn
Dongsishitiao B34-3 ( 东城区东四十条乙34-3号 )
3.Shuangliu Laoma Tutou Restaurant.
One of hundreds of delicious snacks to come out of Chengdu, rabbit head takes pride of place on the menu at this restaurant. The heads arrive skinned, with eyes, teeth and brain intact. While the dish sounds shocking to Westerners, it's well worth trying for those who can get over their squeamishness and enjoy the interesting texture and great flavour.
Address: 48 Third East Ring South Road / 48号东三环南路, Shuangjing
4.Miao Village House.
Carrying an extensive range of dog meats from Guizhou Province, this restaurant treats man's best friend as man's best entree. In fact, two millennia ago in the Middle Kingdom, dog was one of the three domesticated meats, which also included goat and pig. The dog hot pot is very sweet smelling and especially popular in colder months.
Address: 4/F, 138 Wangfujing Dajie / 王府井大街138号4楼
5.Beijing's famous Wangfujing night market.
Wangfujing is one of Beijing's most famous shopping areas and known for its exotic food. Many interesting food choices like larva, grasshoppers, beetles, snakes, squids, starfish, dry ice drinks and more.
The black chicken or commonly known as silky chicken have black skin, flesh and bones. This unique chicken also has only four toes as compared with other types of chicken. Scientist believes that black chicken originated from China as it was documented during Marco Polo time.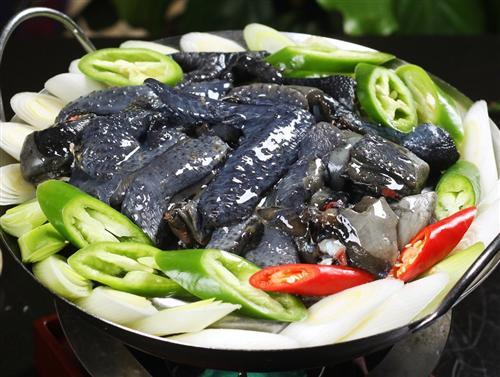 black chicken
This black chicken flesh is very sweet and tender and can be found practically everywhere in China.
It is associated with longevity and considered as a meat with interesting regenerating properties.
It is sometimes prepared in China for women who have just given birth to rejuvenate quickly the blood, the Qi, so preventing any possible depression.
For an authentic travel experience, contact one of our travel advisors. Our local experts are always ready to create a hassle-free tour for you.