Traditional design and practices for building Chinese wooden arch bridges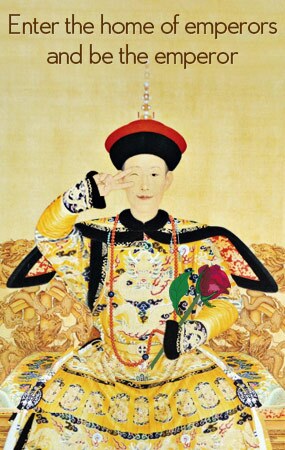 Brief Introduction
The Traditional design and practices for building Chinese wooden arch bridges is based on the architect's understandings of structural mechanics and surrounding environments, they used logs as the main material; traditional tools and skills, and the core technique-"beams organization", tenons and mortises are essential in building a super stable Chinese wooden arch bridge. In old days, the architects were carpenters, and the construction process usually was charged by a master carpenter. In the building process, the carpenters were in accordance with a strict technique procedure, which was passed on from master to students or father to son. These carpenter families are important in building, maintenance and protection of arch bridges. As the carrier of traditional techniques, wooden arch bridge is not only the propagate tool but also the propagate arena. These bridges are important gathering sites of local people, here they communicate, hold entertainment activities and worship ceremonies on the bridges, which enhance affections with each other and extend cultural characters.
But in recent years, due to the facts of acceleration of urbanization, scarcity of wood, and smaller construction space, etc, the survive and inheritance of the techniques are threatened and some traditional skills have even vanished. Wooden arch bridge is called "modern heritage of ancient conception" in bridge academe, it transcends any other kinds of traditional wooden bridge in China in terms of technique level, and it is one and only in the world bridge history. So the traditional construction techniques of wooden arch bridge is call the "living fossil"of Chinese ancient bridge construction techniques.
China has a lot of wooden arch bridges that were with unique construction techniques and skills. The use of techniques of beams, tenons and mortises make wooden arch bridges in Fujian Province and Zhejiang Province distinctive and commendable. If all these wooden arch bridge can be functional as heritage, and elder inheritance people are alive and willing to pass on their skills, it is important to support the elders to teach youngsters. The traditional construction techniques of wooden arch bridge were listed in the List of Intangible Cultural Heritage in Need of Urgent Safeguarding by UNESCO (United Nations Educational Scientific and Cultural Organization) in October, 2009.
Features
Take Tongle (literally meaning "happy together" ) Bridge in Lingbei Village (in Wenzhou City, Zhejiang Province) as an example, the main part of this bridge is typically beams arch bridge construction. The arch center is composed by two groups of back-bones; the first group has three sections, each section has nine back-bones side by side, tenons were put on nodes of every two back-bones, the back-bones form a shape of Chinese character "八"(literally means eight). The second group has five sections; each section has eight back-bones side by side, tenons were put on nodes of every four back-bones. The two groups of back-bones intersect and bearing each other, all sections stretch to the abutments, so the arch centre has its basic stability. The last and the key process is the closure of the arch center, it is also the most brilliant part in building a Chinese wooden arch bridge.