Travel Insurance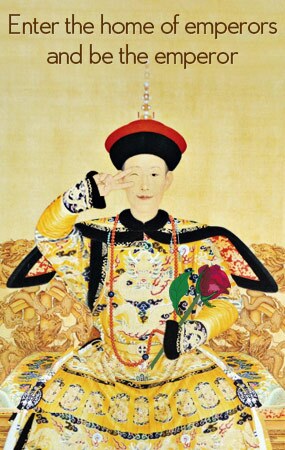 Why insure your trip
Consider these situations:
You fall and break your leg while climbing a mountain. You must fly home but you cannot move your left leg.
Two days before you are ready to fly to Guilin, you come down with influenza.
Your cruise ship cannot leave on time because a hurricane is closing in on the city.
If you buy the right kind of travel insurance before you start your travel, you can recover the costs of your cancelled trip and extra expense of flying home while disabled.
Travel insurance is not only for medical emergencies, which your country's healthy policy may or may not cover, but also include flight delays and cancellations, lost baggage and others.
If you are going to join an organized tour in some cases, the operator may require you to have overseas travel insurance.
Normally, a standard travel insurance policy includes:
Medical Expenses including Dental
Trip cancellation, Interruption or delay
Unlimited Worldwide Travel Assistance
Types of travel insurance
Shopping for travel insurance can be confusing. There are many types of travel insurance plans. According to the U. S. Travel Insurance Association (USTIA), there are three basic travel insurance plans:
Trip cancelation insurance: This type of insurance plan includes your airfare costs and other prepaid costs if you need to cancel your trip. Trip cancelation insurance makes it up for you if you cannot reach your trip because of bad weather or illness. It also makes up for luggage loss. Some policies also include for the financial default of your travel supplier.
Emergency medical coverage: This insurance pays for medical care and an emergency return trip. It is useful for seniors because it pays for medical expenses including outside countries.
24-hour telephone assistance: This coverage provides travelers with an easy way to locate doctors and get medical help and is helpful when travelling in a country where English is not a common language.
Advantages of Travel Insurance
Here are some of the salient features of what we offer in terms of safer, more supportive and far more comprehensive insurance plans that will create just the right state of mind for you to enjoy your holiday.
Professional Team of Experts
Underwriters' play a vital role in making claims in case the need arises and China travel has on board some of the most efficient underwriters who make the management of claims and the creation of claim documents all the more easier for you.
The best underwriters form the team that valuates your insurance and makes the claim more solid. It is this factor which also affects directly the claim that you are ultimately going to be getting.
It is important to always assess what are the top reasons that makes travel insurance necessary. We provide coverage only for those common and often occurring travel issues to travelers coming in from 140 different countries.
This insurance cover will truly give you the freedom to try all those daring activities that you would under normal conditions think twice about-particularly if it's in a strange country or environment. The insurance would cover all adventure activities like rafting, snowboarding, canoeing, skiing and the like. Breathe easy when you jump off the bridge for your first ever bungee and think how well you have chosen your insurer to give you this freedom from worry.
Advice, travel tips and updated travel info are at your fingertips. In this world of great connectivity you are never alone when it comes to your travel partners and your trusted insurance company, that will keep you abreast of any untoward happening that may lead to a change in the travel plans to certain places(weather, political scenario, cancellation of flights, etc.).
Choosing The Right Coverage
You will be assisted through the process of choosing the right plan.
All the little details will be worked out with the help of agents, who will give you just the right features to cover your personal liability ensuring complete and hassle free travel, thus helping keep the happy spirit of holiday alive.
Feel free to contact our agents at the website given below and you'll surprise at how prompt the reply will be and how simple the procedure of getting travel insurance really is.